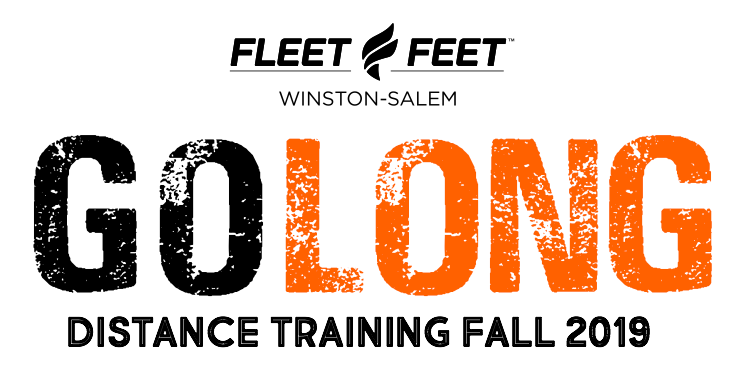 Our Fall 2019 Go Long program is designed to help you train in a group setting for your goal Fall race. The program will be targeted at HALF MARATHON distance. Both Tuesday night track workouts and Saturday long runs will be geared toward half marathon distance training. However, we know that some of you will want to train for a Fall marathon. You are welcome to join this program and add on to our Saturday long runs when needed. The on-course support stations (ie. hydration, nutrition) will only be set out for the half marathon distance. This program is not a 'coached' program. It is a 'guided' program. That means that we will provide a training plan, a group workout setting twice a week, and ongoing support....but you will not interact with a 'coach' at practices. This FREE program provides the opportunity to train with others aiming for the same distance. There will be no specific pace groups or pace group leaders.

Free GUIDED program includes:
Progressive training plan
Weekly routes
Mentor support
Hydration support
Monthly nutrition stops
Closed Facebook group
Tuesday 6PM track workouts and Saturday 7AM coordinated long runs
Free program to registered 2019 We Run Winston members.

If you are not already registered with We Run Winston (membership is $25 and operates on a calendar year), you can register online through werunwinston.com or in-store.
Register Now for Go Long 2019