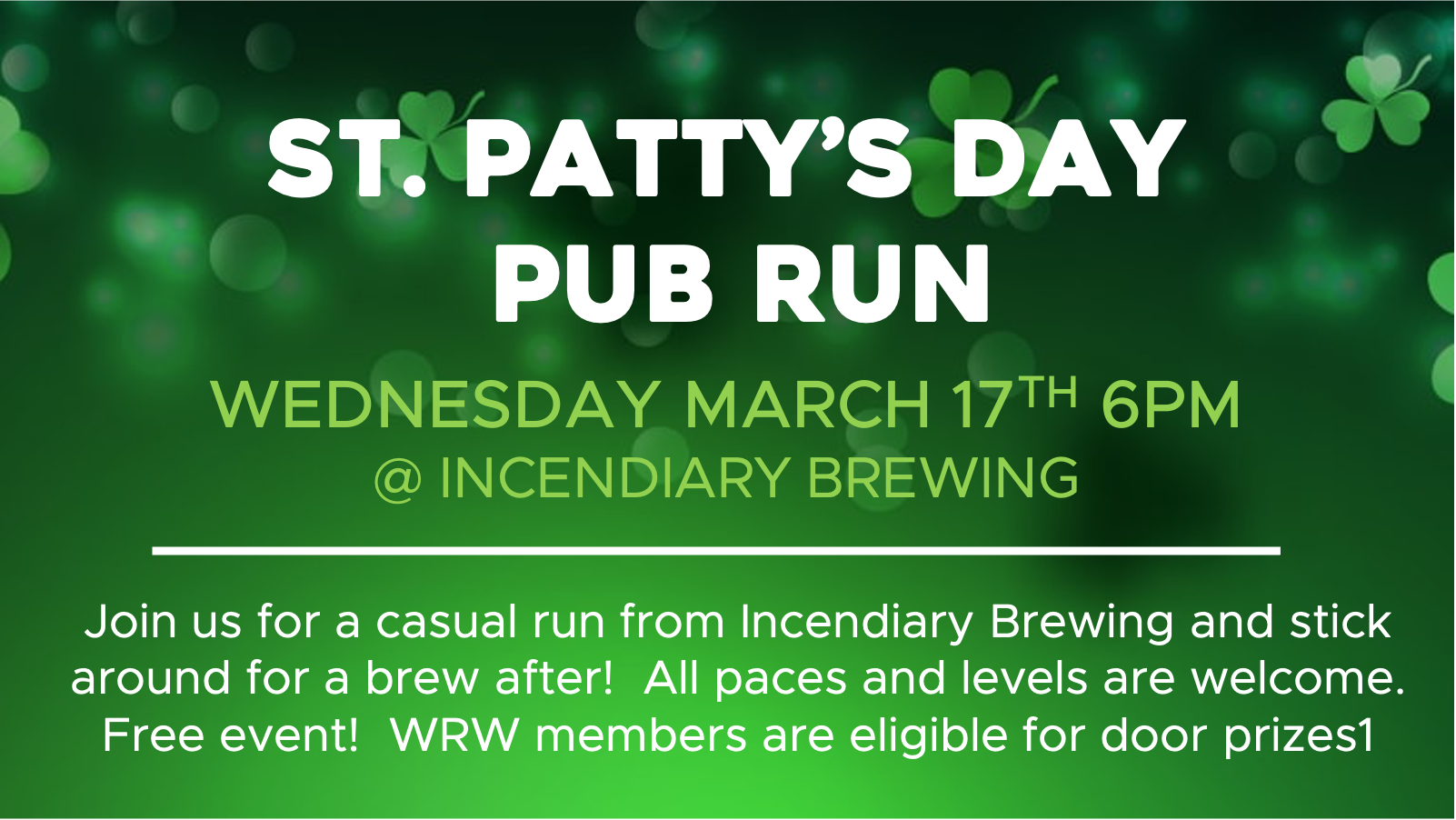 Join us for a fun run at one of our favorite local breweries, Incendiary!
We will have a 3 and 6 mile route for you to run or walk!
Bring a friend, enjoy a run, and celebrate with a beer or two.
WRW members will be entered into a drawing for a free Incendiary T-shirt and Brooks St. Patty's prizes!
Thank you to Incendiary & Brooks Sports for your partnership!