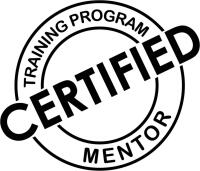 Calling for applicants! Have you enjoyed participating in Fleet Feet Sports training programs? Do you want to share your love of running by encouraging other participants in their training and helping to maintain their safety?
We are bringing back our Certified Mentor program this year.  
Training will be held on July 12th and 19th from 6-8PM at Fleet Feet Sports.  Attendance at both sessions is required in order to become certified. Must attend 80% of training program practices for program which you are mentoring.
This program is limited to 50 participants.  Applications are due June 1st.  We will notify those selected for the new certified mentor program by mid-June.  
BENEFITS of being a certified mentor:
- complimentary entry into the program for which you're mentoring
- complimentary entry into a future training program, must be redeemed within 6 months; must attend 80% of practices.
- coupon valid for $50 off a pair of shoes at Fleet Feet Sports Winston-Salem, to be redeemed within 60 days of mentoring