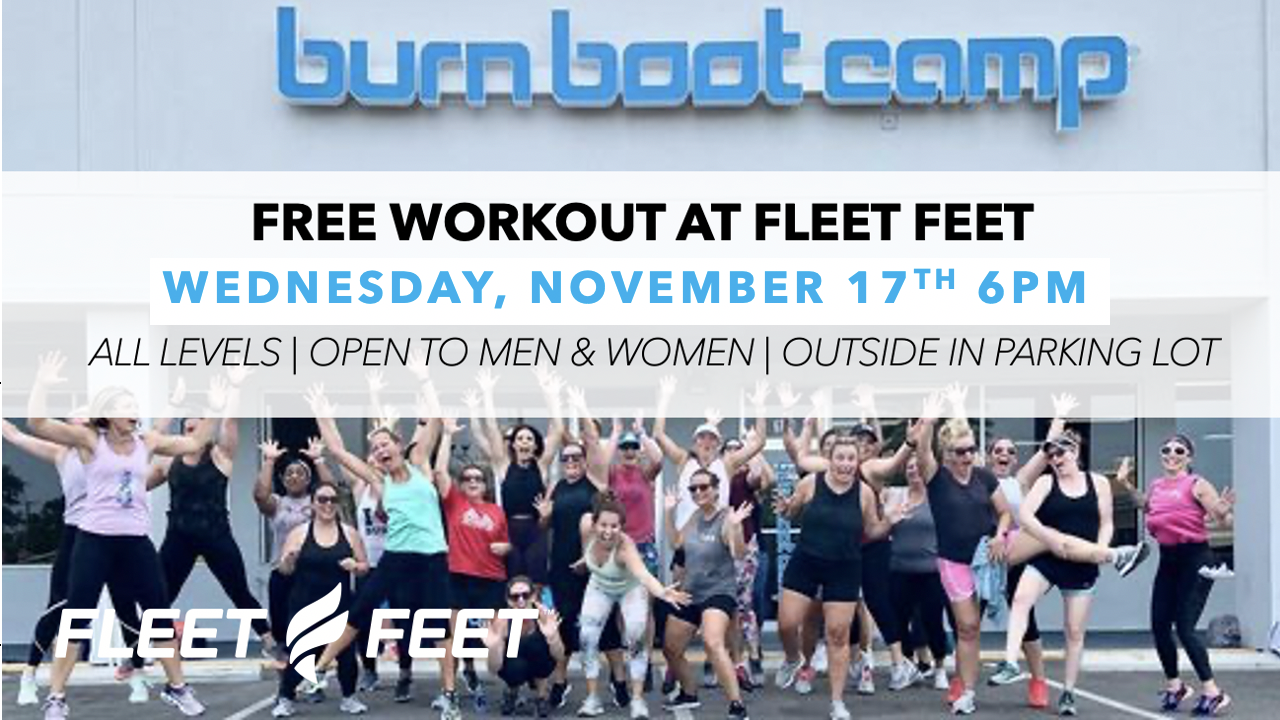 Join us for a FREE workout on Wednesday, November 17th at Fleet Feet!
Fleet Feet owner Emily Davis fell in love with Burn Boot Camp a few years ago when recurring running injuries made running too painful. Burn Boot Camp workouts are new and different each day- plyometrics, cardio, speed and agility drills, and weights. Let's just say when Emily was in 'burn shape' she was in pretty good shape! (Now Emily is back to mostly running and the muscle has disintegrated.)

Looking for a way to change it up? Burn Boot Camp workouts build strength and endurance. Let's just put it this way...Emily was able to run the Chicago Marathon in Fall 2019 with a base of 8 miles because of LEG STRENGTH that came from Burn workouts. Only strong legs can last 26.2 miles with minimal training.
It doesn't matter if you are in good shape, bad shape, or pitiful shape.....come join us at our free Burn workout!
Workout will be outside. Please bring a mat, waterbottle, and dress for the weather.