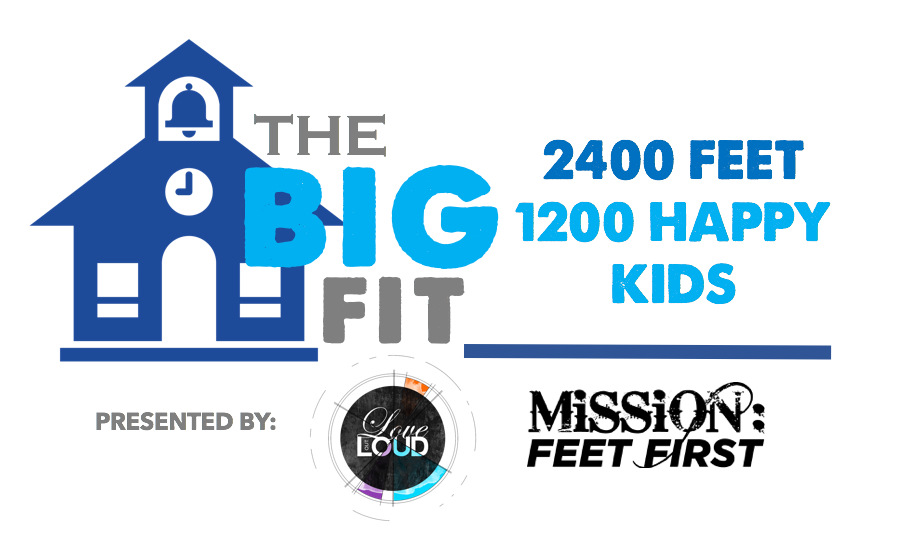 Thank you for offering your time to help with BIGGEST MISSION: FEET FIRST shoe fitting event!
Huge thanks to AJ Linville Foundation (Aubrey & Holli Linville) and Raise Them Well (Emily & Wiggy Saunders) for each donating $10,000 to support the second year of the Big Fit. We are partnering with Love Outloud this year to fit 1200 Title 1 elementary school children.
There are 2 sessions, click these links to RSVP:
MORNING: Mineral Springs Elementary, 8:30AM-12PM
AFTERNOON: Petree Elementary, 1:00PM-4:30PM
A couple important notes:
* We need 40 adult volunteers at each session to help fit the kids. Children are welcome but we ask that you do not bring any children under the age of 6.
* All volunteers will be asked to purchase a $5 tshirt that represents Mission: Feet First. Shirts can be purchased at the fitting, are dark gray and a unisex fit.
* Please do not advertise where you are going to be fitting shoes. The schools were pre-selected and only students of the school are invited to be part of the fitting. THIS IS NOT OPEN TO THE PUBLIC.
* We have shoe inventory for both schools, but at some point we will run out of sizes. When we run out, we run out. This is a first-come, first-served fitting.
* If you serve at both sessions, there will be a short amount of time in between to grab lunch.