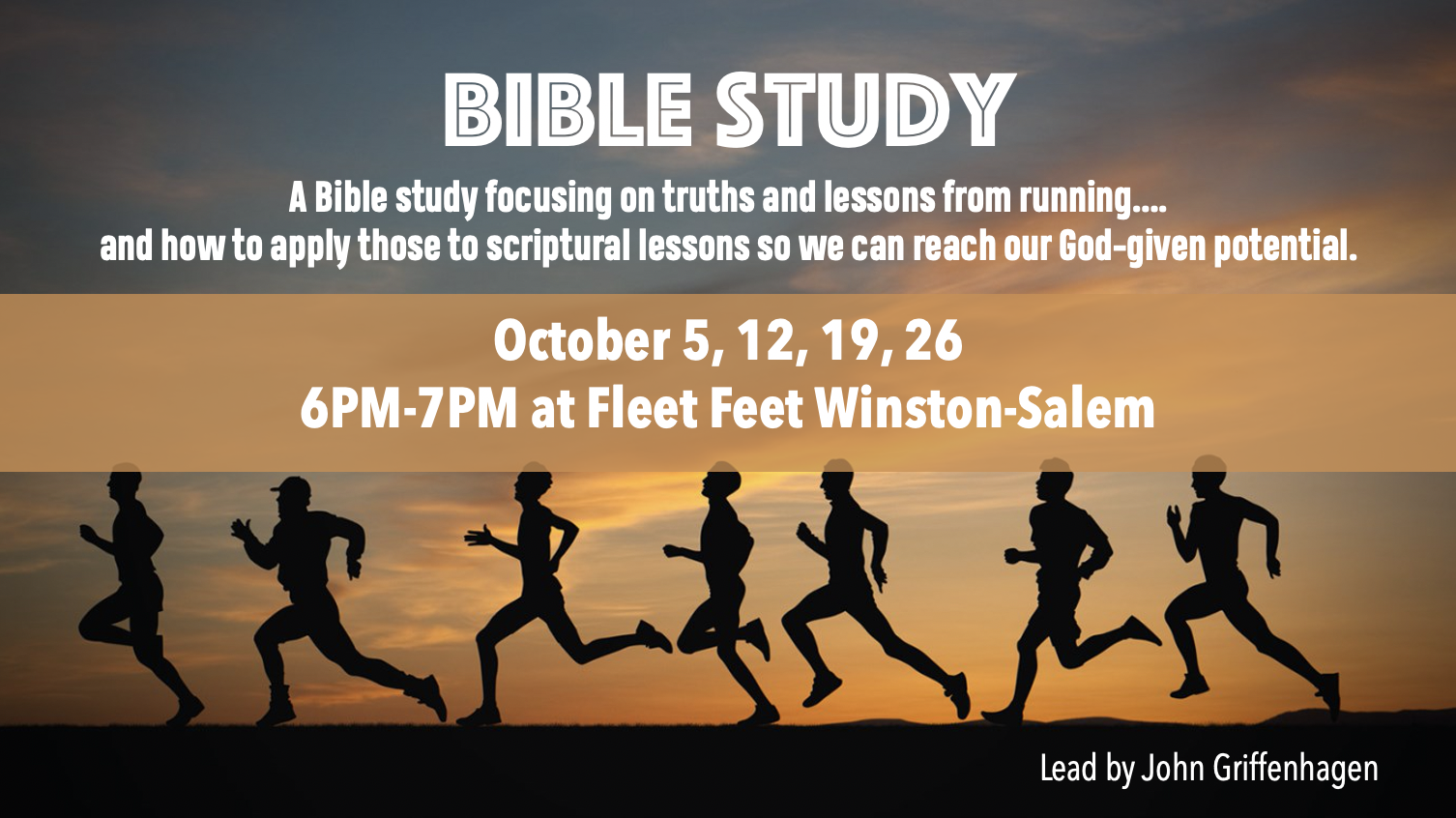 SPOTS FOR THIS STUDY ARE FULL! STAY TUNED FOR FUTURE BIBLE STUDIES.
We invite you to take part in a bible study!
The past 1.5 years has been very challenging for many people. For many, running, walking, and physical activity has been the saving grace to get through some tough times. The Bible talks about running your race with perserverance! John Griffenhagen, a long-time customer of Fleet Feet WS, will lead this bible study. Throughout the study you will focus on truths of running and how they apply to the lessons in the Bible. This study is limited to 20 people and will be held in the TEC room. Masks are required.

What to bring: A bible (if you have one!), a notepad, an open heart and mind.
About John Griffenhagen

John iis a Christian, saved as an adult by the grace of God, and working always to be a better disciple of Jesus.
He is an active member at his local church where he has taught weekly adult Bible studies for over 35 years. John has been a runner for 28 years and has participated in 5Ks and marathons and everything in between. And as he has read and studied the Bible, he has observed many things that running and his faith have in common.
He was born and raised in Buffalo, NY (please don't hold that against him) but has lived in Winston-Salem since 1981.