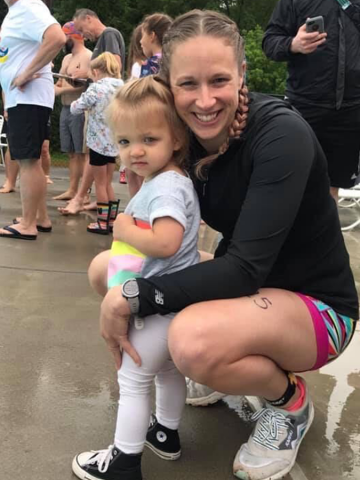 Erin Key
I have a husband named Adam and a daughter named Stella.
I grew up in Pennsylvania.
I played soccer in college.
I've run 12 marathons, my PB is 3:37.
I'm a member at Camel City CrossFit and I love the community there!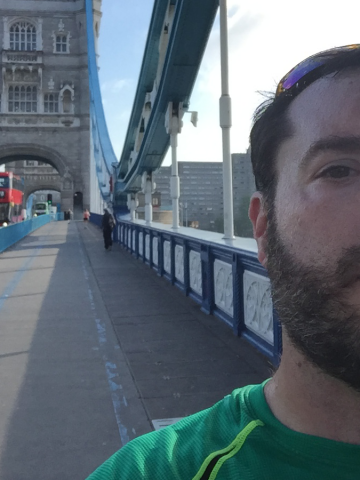 Michael Raines
I love beer and bourbon.
I have three dogs, two are awesome and one belongs to my wife.
My midlife crisis has come in the form of a turntable and record collection.
I used to have a sweet mullet. No, you can't see pictures of it.
Sweating is my superpower.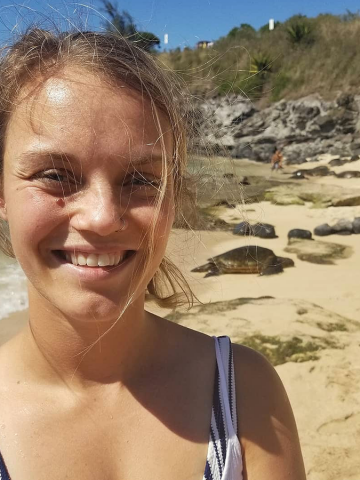 Chanaye Walker
Favorite animal is sea turtles.
I'm origianally from Oregon.
Going to build a yurt to live in.
I have 2 Goldendoodles.
Watermelon is my favorte food.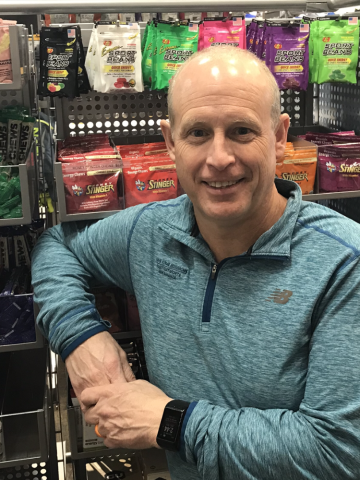 Mike Huddleston
Originally from: Winston-Salem
Nickname: Don't have one!
Interesting fact about me: Absolutely Nothing - Just an average joe
Favorite hobbies: Triathlons, anything outside except yard work
Favorite race or fitness activity: Triathlons except for White Lake
Spouse? Kids? Pets?: Spouse - Annette , Daughter - Ashley , Pets - 2 Shiz Tzu's Tuggers and Shadow(Poppie)
Dream vacation: Austraiia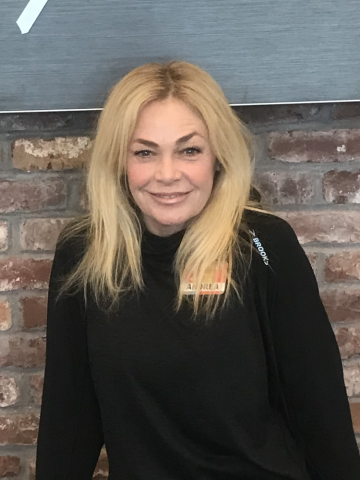 Andrea Schultz
I went to Oniveristy in Philidelphia to learn all about the On Running Brand and ran up the Rocky stairs!
I have a dog named Ace and a kitty named P Kitty.
I was once a Deputy Sheriff.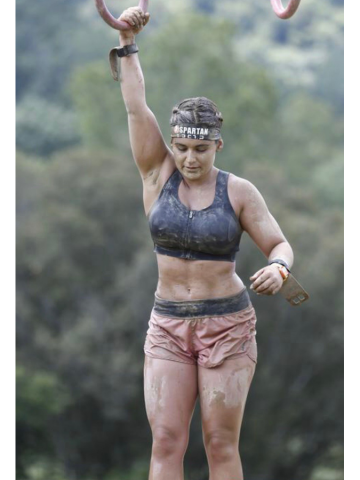 Austen Coates
My favorite pre-run snack is Grab the Gold.
If I were a car, I'd be a red Mini Cooper S.
I have a shopping problem and my coworkers are enablers.
Public speaking doesn't bother me, in fact I enjoy it.
I can always eat.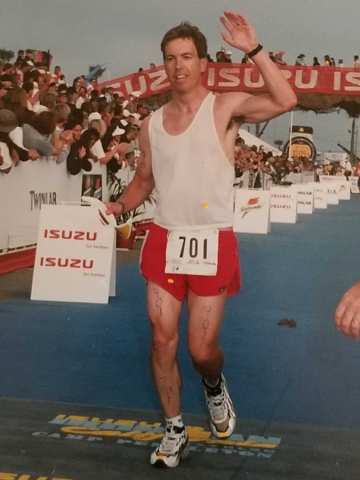 Kurt Carlan
I lived in Canada for 3 years.
My 3 children have an age range of 17 years.
I have done 2 Ironman races in Roth, Germany.
One of my hobbies is foraging for mushrooms.
One of these fun facts is not true!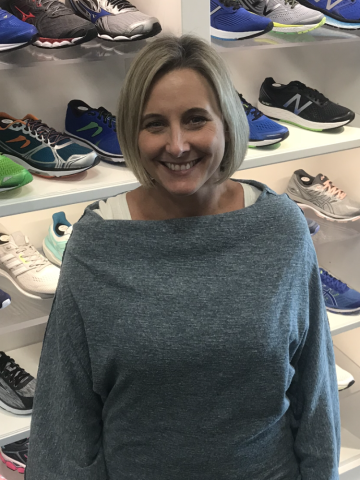 Mary Jo Gray
I fractured my hip in 2017 training for a half marathon and discovered in 2018 that a screw had broken and had to go through the surgery all over again.
After recovering from the hip surgeries, in 2020 I was able to train for and complete a 10K.
My favorite time to run is in the early morning, before I'm fully awake and before coffee.
I have a weimaraner that hates to run.
I've worked for Keith and Emily for more than 8 years.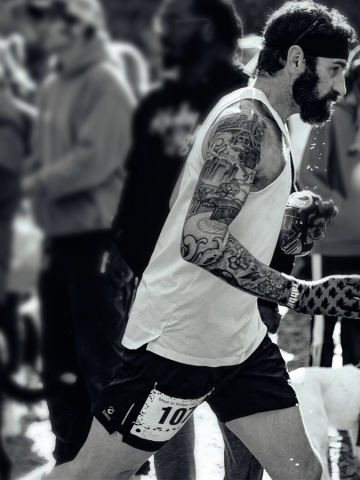 Tony Piacenza
I've been to every state but one (and every Canadian province/territory but one).
I don't really like to run.
I've never broken a major bone, but I've broken my nose more than five times and all my fingers.
For a while in college I was a music major.
At one point both my parents, my three siblings (and each of their significant others) and I were all teachers.
Travis Sheets
I've traveled to over 30 National parks across the United States.
I was able to get a 4 year degree in 5 years.
Trail running is my life.
I can do a handstand on a standup paddle board.
I'm passionate about endurance sports.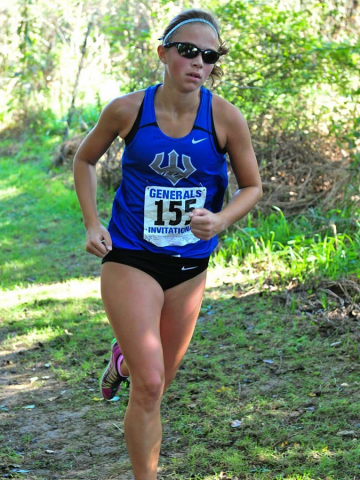 Holly Paige Chaos
I am pursuing my PhD in Mathematics.
I have a beagle rescue and her name is Norah Jane.
I am the oldest of three girls.
I ran cross country and track at Washington and Lee University.
I am training for my first Ironman.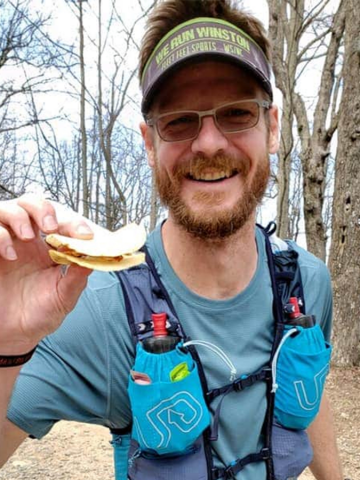 James Glick
I have been to all 100 counties in North Carolina.
I taught myself how to pole vault in High School.
I bleed Carolina Blue!
One of my goals is to run up all 40 of the 6,000' peaks in North Carolina.
Hawaiian style pizza is my favorite post race meal.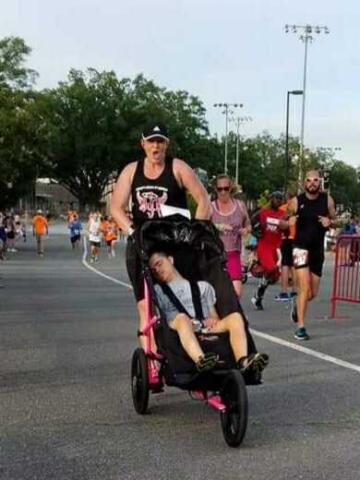 Sara Taylor
I lived on a dude ranch in Colorado once.
My first race was a half marathon.
My husband and I used to have a shiitake mushroom farm.
My parents and I share the exact same wedding anniversary, down to the day of the week (Thursday), and time of day. The only difference was the year. I had no knowledge of this until my wedding day.
I run with Ainsley's Angels.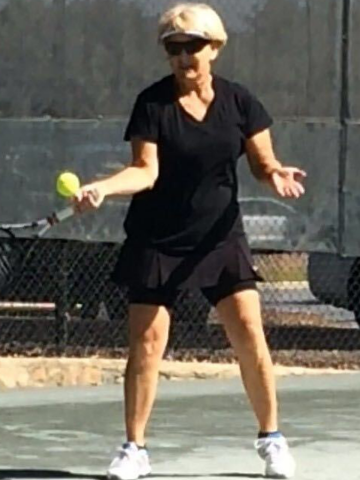 Dee Wilson
Married to a great man who is an incredible artist.
Two great kids-22 yrs apart-God has a great sense of humor!
Oklahoma Sooner who played tennis for Oklahoma State University.
Card carrying Cherokee Indian-get no stipend from the casinos.
My dream was to be a competitive body builder but God's great sense of humor changed my path.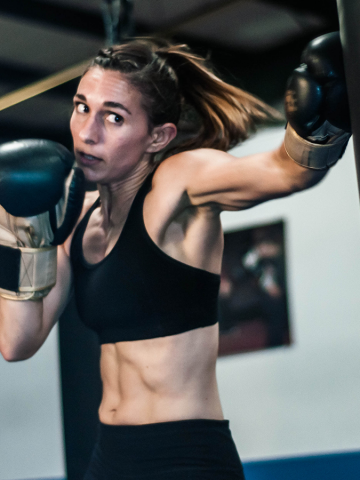 Vanessa Picciano
My favorite flavor, snack and or food is coffee any time of the day.
I was an amateur boxer.
I'm a volunteer firefighter.
I worked on an organic livestock farm for 3 years.
I'm super competitve but I try to hide it.
Tristan McGuire
I played Quidditch on college teams for 3 years playing all 4 positions and being a Snitch.
I ran track in High school specializing in the 800 and Mile. (my PRs were 2:01 and 4:50).
I've been to more concerts than years I've been alive.
I plan on attending law school in the future.
I spent a semester abroad in England.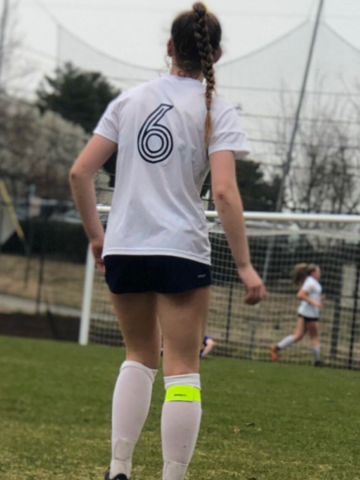 Anna Williams
Played varsity soccer for 5 years in high school.
I was adopted.
My favorite subject in school is psychology.
I live on a farm.
Sweet tea is my strange addiction.