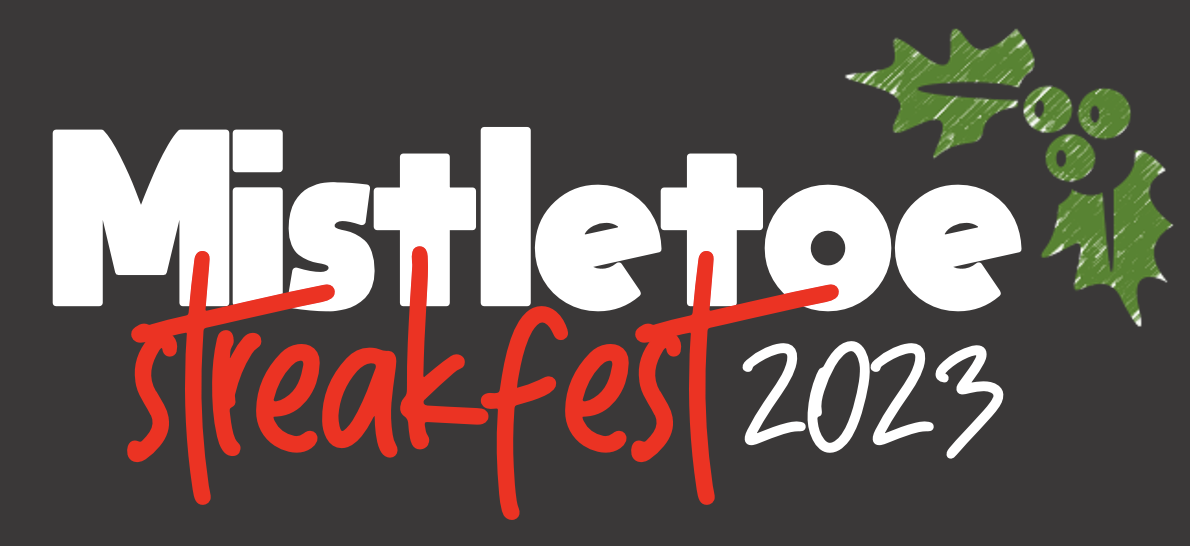 Hard to believe we are already talking about training for a race in December....but get ready because it's time to START TRAINING!
The YMCA Mistletoe Half Marathon is on Saturday December 2nd. This is a hometown favorite race through some of the most beautiful parts of Winston-Salem.
Here's how the Mistletoe Streakfest works:
* $30 registration fee
* You do not have be training for anything to join Streakfest. If this program helps you stay accountable this Fall- that's awesome! If you would like to use Streakfest to keep you on track to run the Mistletoe Half Marathon....we will provide an 'at-home' training plan for you to follow along to get ready for the half marathon distance (we recommend that by September 11th you can comfortably run or run/walk 5 miles)
* Complete 2 runs per week (minimum of 3 miles each) and post to your Strava account (change settings to public so we can see your posts)
* We track everyone weekly to see who has completed their 2 runs and who hasn't....once you miss a run you are out of the Streak.
* Earn 1 POINT every time you attend the Fiddlin' Fish Group Run on Monday Nights at 6PM or our Saturday Morning 8AM group runs
* Earn 2 POINTS when you attend our Mistletoe Training Run from the WGW YMCA on Saturday November 11th
* Earn 3 POINTS when you take part in the Ardmore RAH 5K + 10K (yes, that's a 9 mile training run!) on October 21st. You'll be able register with a special promo code for rate of $50 (you save $20 by being in the Streakfest).
* At the end of the Streak your points are traded in for entries to win a number of awesome prizes (shoes, apparel, electronics, race VIP bracelets!)
* Everyone that completes the Mistletoe Streakfest program will earn a FINISHERS long-sleeve shirt

The STREAK starts the week of September 11th and concludes with your final run being December 2nd at the YMCA Mistletoe Half Marathon.

REGISTER HERE
Safety Rules:
Do not run alone. We recommend that you find a partner that can run your similar speed and you plan to run together.
Do not run in the street. Run on a sidewalk wherever one is available and always run facing traffic.
Streets are not closed for these runs. You are a pedestrian and must follow traffic rules.
No dogs permitted at Fleet Feet group runs.
Headphones: If you choose to listen to music we recommend Shokz headphones that allow you to hear ambient noise.
Put the Fleet Feet phone numbers in your phone in case of emergency (Winston-Salem: 336.722.8477/ Clemmons: 336.293.8660)
In case of serious emergency dial 911
All participants should be medically capable of running or walking the distance.
Children under 16 must be accompanied by an adult.
If you choose to run/walk with a stroller you are taking full responsibility for your child.