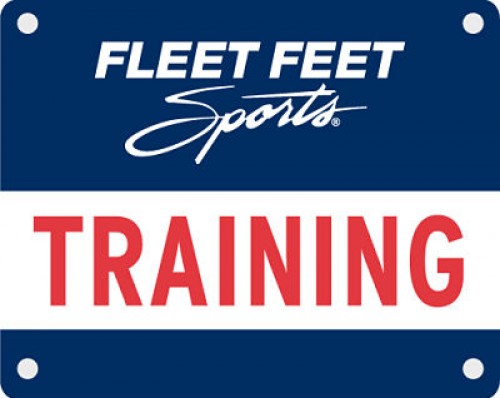 Have you already conquered the 5K or 10K distance?? looking to increase your pace? or go after for a new PR? Then this program is for you! The speed program is designed to help you to increase your overall pace AND teach strategies for how to successfully run a PR in these distances. Along the way we'll provide you with motivation to keep you moving, guidance and advice, weekly group training runs, and educational clinics on topics such as proper nutrition, choosing the right gear, and avoiding injury.
The Program meets twice a week during the training period, once on Tuesday evenings (6:30) and once on Saturday mornings (7:30). The workouts will last about an hour to an hour and a half as we increase mileage throughout the season. The cost of the program is $100 (does not include the race registration fee).
This program starts Tuesday, May 7th and finishes with our goal race, the Tri-Span on Saturday July 13th. INFORMATION MEETING on Monday April 29th 6:45pm @ FF
SIGN UP before April 10th to receive 10% off registration using EARLYBIRD promo code!!
Program is designed for runners and run-walkers who are ready to challenge themselves and REACH for that 5K or 10K PR.
What You Get
Progressive 10-week Training Schedule from your head coach
Two weekly group workouts per week (Tuesday evenings and Saturday mornings)
- From Fleet Feet Wilmington Store, UNCW Track, the Cross City Trail or Downtown Wilmington
Mentors for your ability level and run pace
Participant technical t-shirts
Advice and support from physical therapists
Educational emails on topics such as nutrition, hydration, stretching and injury prevention
Camaraderie of other runners & run/walkers just like you!
If you have additional questions, email Michelle Fogle at michelle.fogle@fleetfeet.com.
FF Wilmington's Speed Program More Info »
Program Start: May 7, 2018
Program Schedule: 6:30 Tuesday evenings, 7:30 Saturday mornings
Program Fee: $100
Description: So you've tackled the 5K or 10K distance and now your looking improve your speed! This is the program that will help you focus on intensity and pace to find your next PR! Tuesday evenings for track or hills and Saturday mornings for long runs.