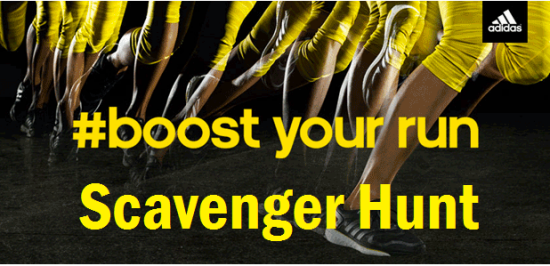 Fleet Feet Sports and adidas Running have partnered up to create a fun and social scavenger hunt run. Thursday, July 30th at 6:00pm we will be sending you around The Forum and Mayfaire area via various clues, having you snap a picture and then moving on to the next clue. The team that finds the most destinations in the time allotted, wins the first round of drinks or appetizers at Taste the Olive. 
We will also have post-run popsicles to cool you down after you get back from the scavenger hunt!

So, come out, wear test some adidas Boost shoes, have a great time, and make sure you grab a couple friends to create your team, because...the more the merrier!