2020 SPRING CHISHOLM TRAIL HALF AND FULL MARATHON TRAINING STARTS NOVEMBER 16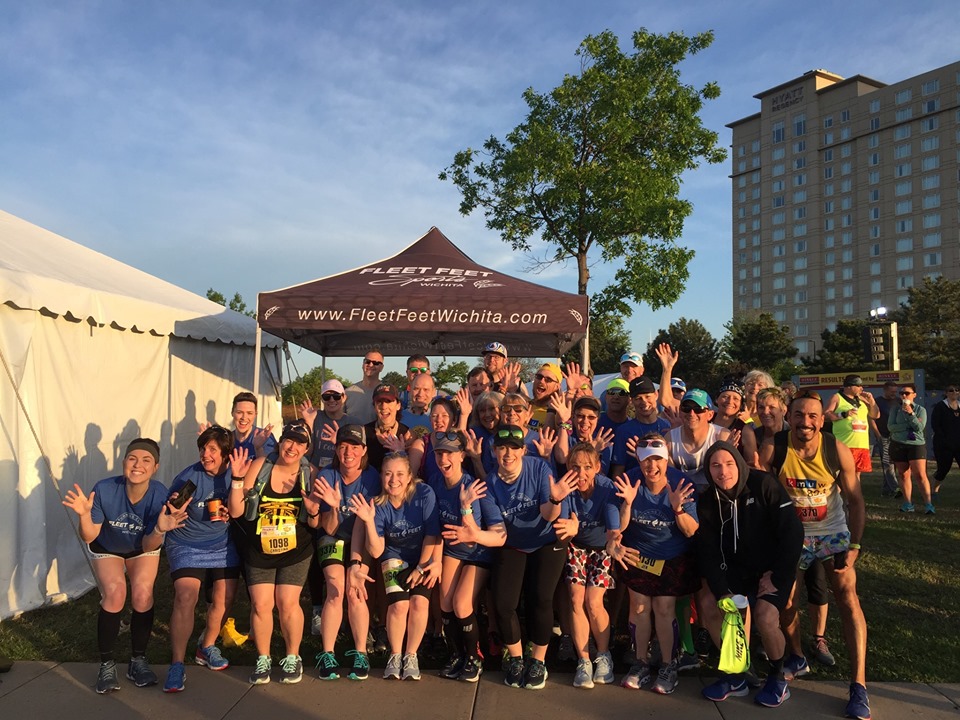 Fleet Feet Running Club Fall Half and Full Marathon training starts Saturday, November 16 at 7:30am at the Fleet Feet East store location. Join us to train to run or walk the Chisholm Trail Half or Full Marathon! The cost of this 18 week program is $125 for the first 25 to register, and then will go up to $150. It will include a uniquely made schedule, training runs throughout the week led by your FFRC coaches, store coupons, topical clinics, physical therapy screenings, and much more. Fleet Feet Half/Full Marathon training meets on Saturdays at 7:30am, Tuesdays at 6:30pm, and Thursdays at 6/7pm.
Program Format:
Tuesdays at 6pm: West store
Thursdays at 6/7pm: East side (alternating between pub run locations and our East store)
Saturdays at 7:30am: Alternate between East and West stores (as well as occasional off-site workouts)
The half and full program will run for 18 weeks, from November 16-March 21.
Goal Race: Chisholm Trail Half and Full Marathon on March 22, 2020.
Program designed for all fitness levels. Contact our training program coordinator Karlee at karlee.martinez@fleetfeet.com with any questions.
Half and Full Marathon Training: Chisholm Trail 2020 More Info »