Thank you for participating in The Tacky Tourist Trot!
We are so blessed to have an amazing run/walk community here in Wichita. So many of you sent in super thoughtful and creative photos, worked hard on your Strava/Garmin Maps and just had fun with this event. It was incredibly hard to pick winners because there were so many great photos and maps sent in. Here is the brief description of the challenges and the winning photos.
Event Challenges:
Challenge participants must post their "documentation" whether its a race map, photo etc. to show they have completed one of the following challenges. Please post these on Facebook & tag Fleet Feet Wichita so we can review them and select winners once the event is concluded.
The Zoo Keeper - take a photo with as many animals in one frame as you can
Weatherly Parrish - Great job making the most out of the local wildlife in your area. Kansas doesnt have any exotic animals roaming around but it doesnt mean you can have fun hearding a couple geese around to get a cool pic!
The FULL BLOWN tacky tourist - snap a photo during your run/walk wearing the most outrageous "tacky tourist outfit" (examples: floppy hat, hawaiian shirt the more silly the better)
Rachel Haught - This was an awesome tourist outifit it has americana jogging photographer written all over it. Because are you really a tacky tourist if you dont take lots of photos and wear a fanny pack??? Great job Rachel!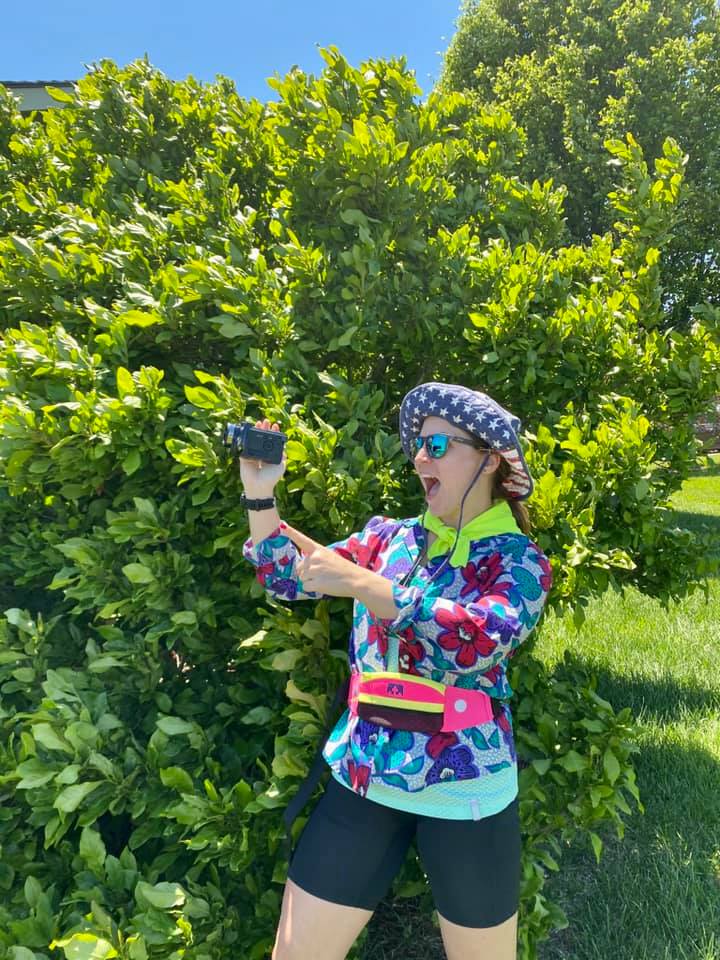 The Garmin/Strava Guru - most impressive run/walk rout map (examples: Flamingo, Pom Tree, Boat, Flip Flops)
Melissa Newby - Your Flamingo was on point! Who knew Kansas had places that could look like a sweet tropical bird?! You are a Strava Jedi and we are just along for the ride impressed by your mapping skills.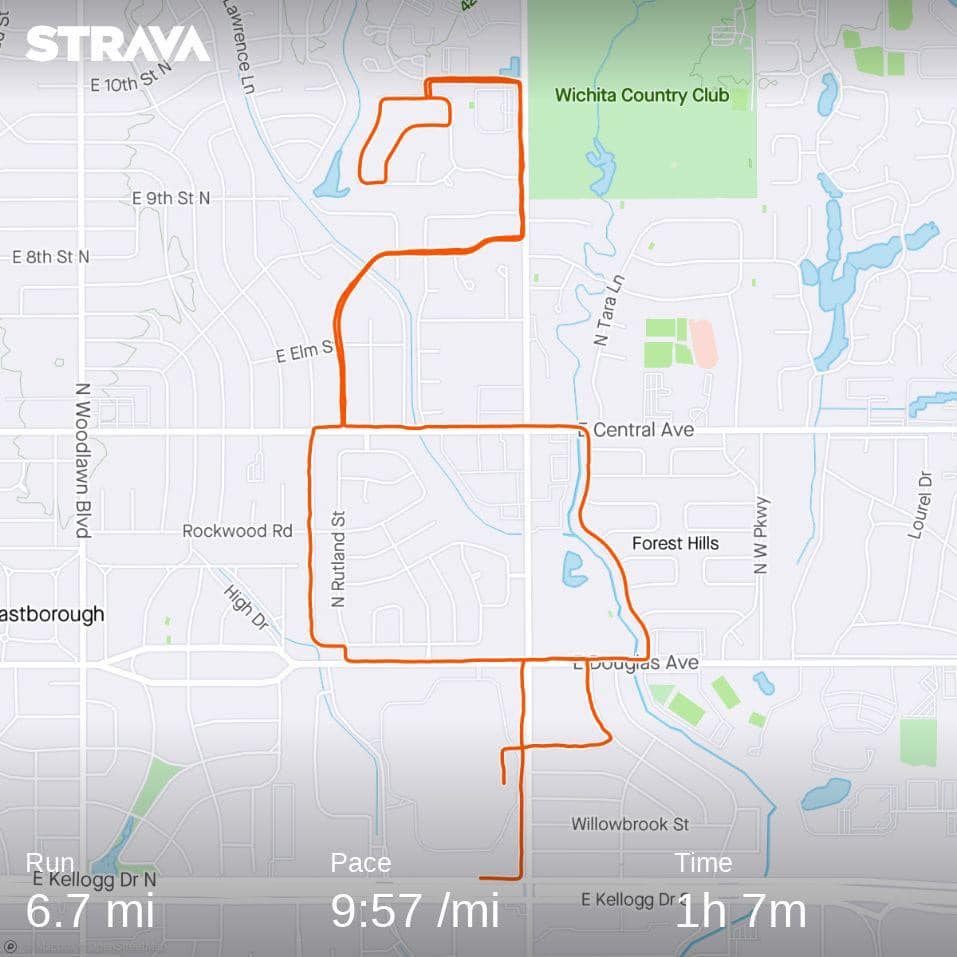 Dizzy Donuts - log yourself doing as many small loops as you can during the event
Mona & Rich Bomgardner - We love that you did this around your own neighborhood! 10 tiny loops makes for a very dizzy run. What lap am I on again? Where are we now? This challenge took some determination and you concured it together!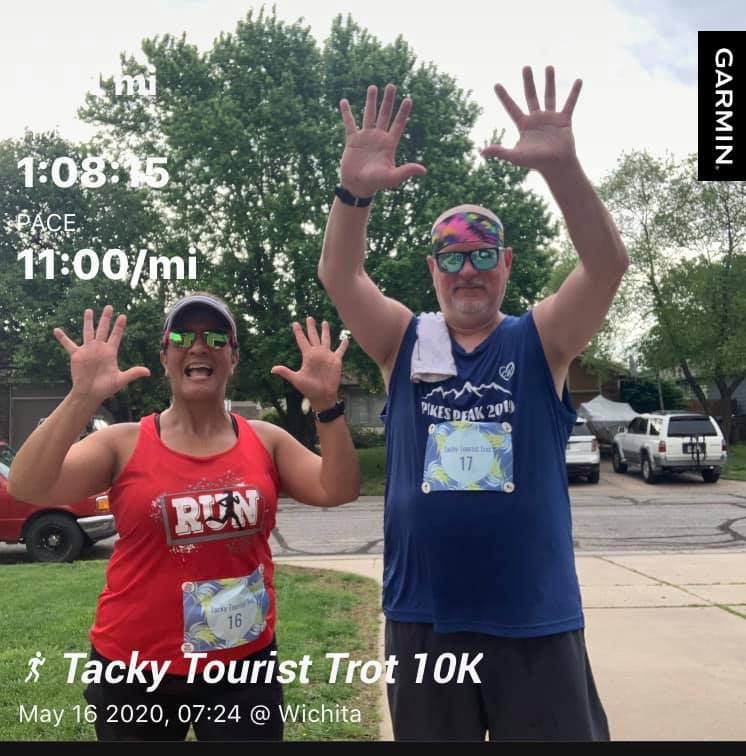 Awkward Family photo - Because no "vacation" is complete without at least one of these. Bring your family along for the event & get a shot as awkward as your middle school year book photo.
Kathy Gomez, Donna Johnson, Kim Groves, & Pamela Landgren - They decided to use their "Run Family" which is an awesome idea. They also wore matching outfits which says family vacation all over it. Who hasnt seen matching family shirts on there last cruise? Great Job using props to bring the touristy theme alive.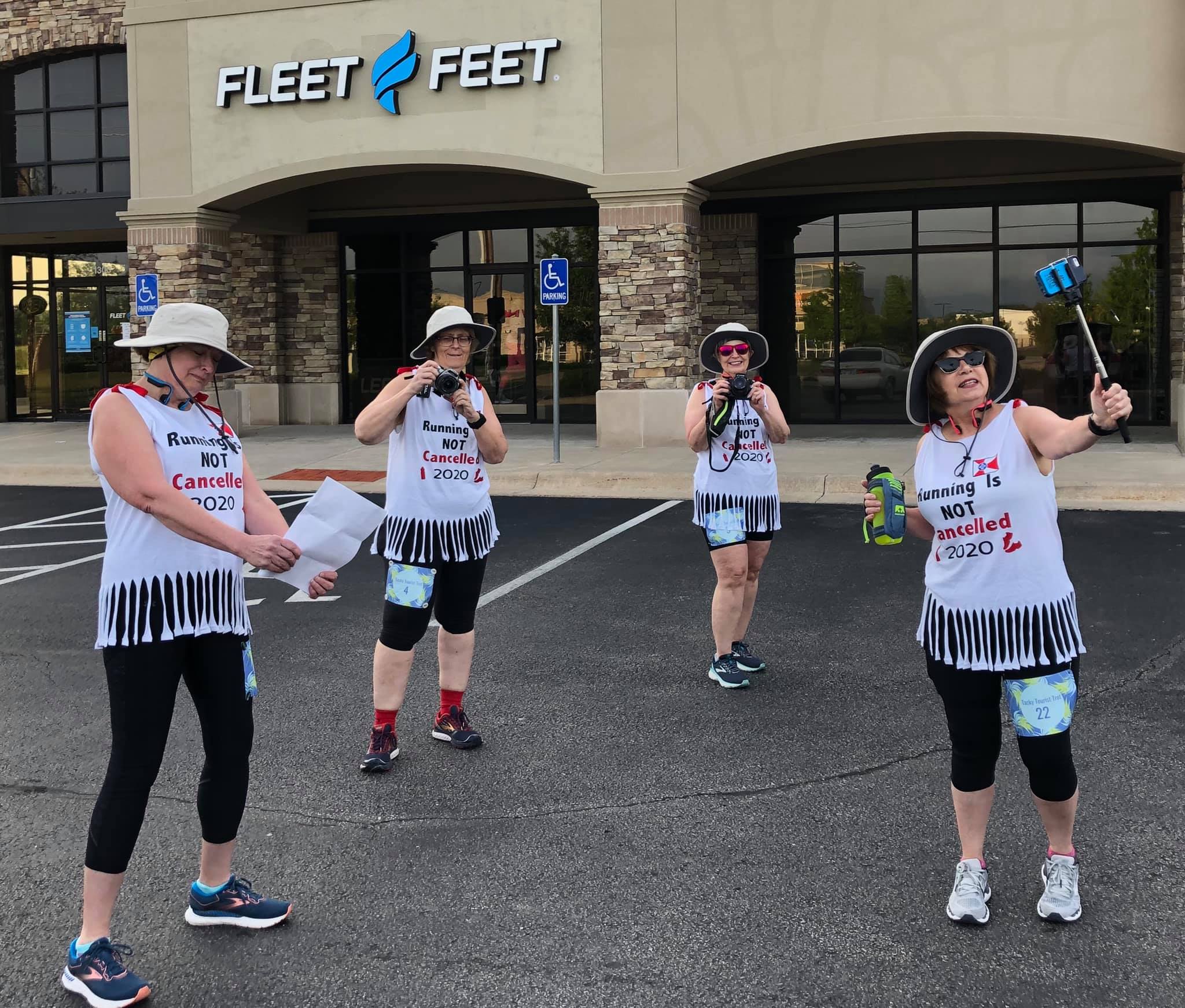 Thank you again for participating! #TogetherWeMove