Introducing our new Spring Bundles. Pick from any of our bundles below! Perfect for holidays, birthdays or even a simple "thinking of you" gift for your running buddy. OR maybe you just want to try something new. Either way we've got you covered! Buy one for you, buy one for a friend, or buy one because it's a great deal!
Each bundle will have a variety of nutrition and small accessories at discounted rate. These bundles can either be shipped to a friend or picked up curbside whatever works best for you!
Bundle #1 Mother Runner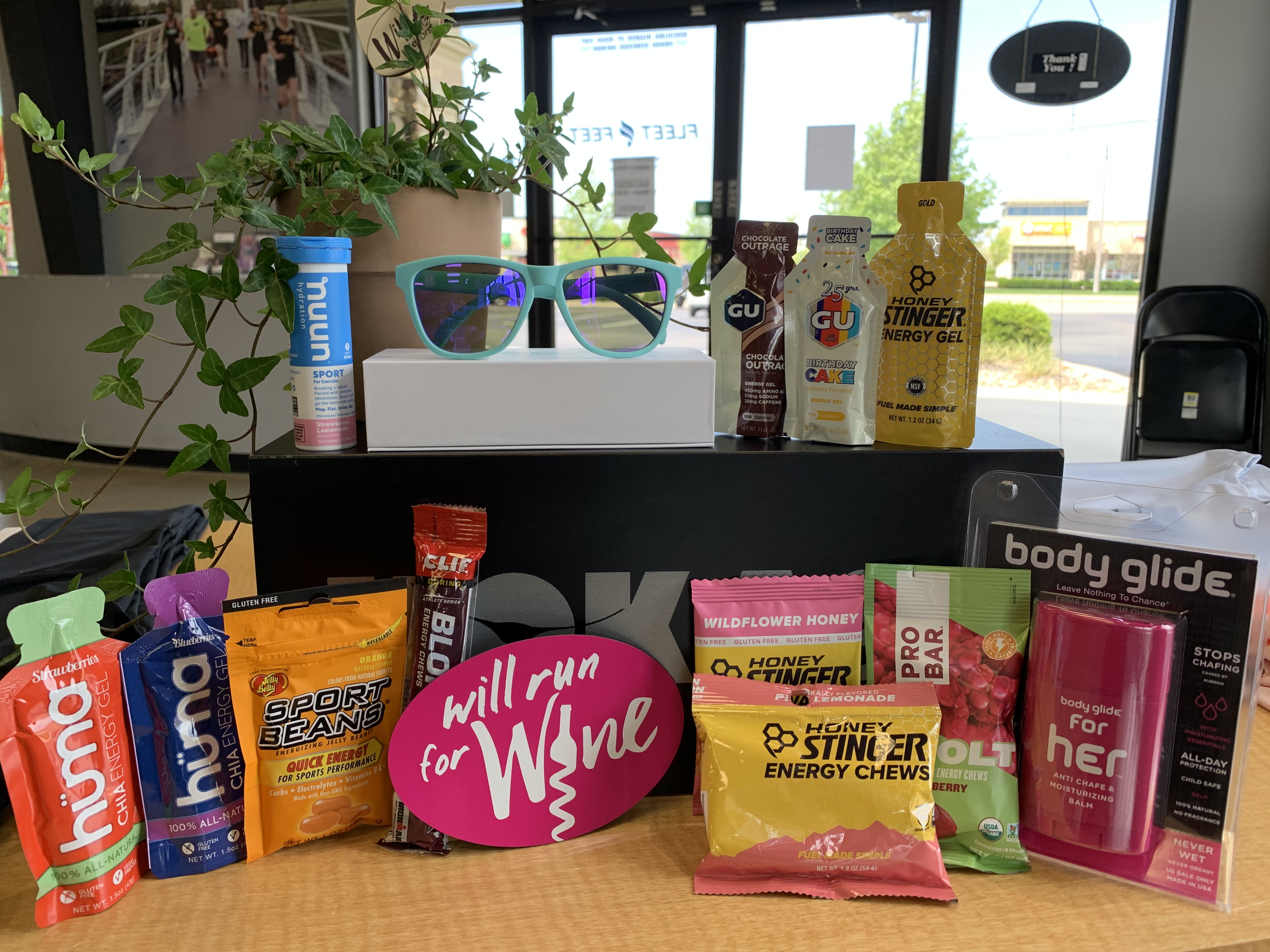 Cost $57 (valued at $71)
Includes: 1 strawberry lemonade nuun, 1 strawberry huma, 1 blueberry huma, 1 orange sport beans package, 1 black cherry cliff blok, 1 wildflower honey waffle, 1 pink lemonade honey stinger chew, 1 raspberry pro bar chew, 1 chocolate outrage GU, 1 birthday cake GU, 1 honey stinger gel, 1 body glide anti chafe stick for her, 1 pair of goodr sunglasses "queen of pain" color option, 1 oval magnet "Will run for wine".
Bundle #2 Must Bee the Honey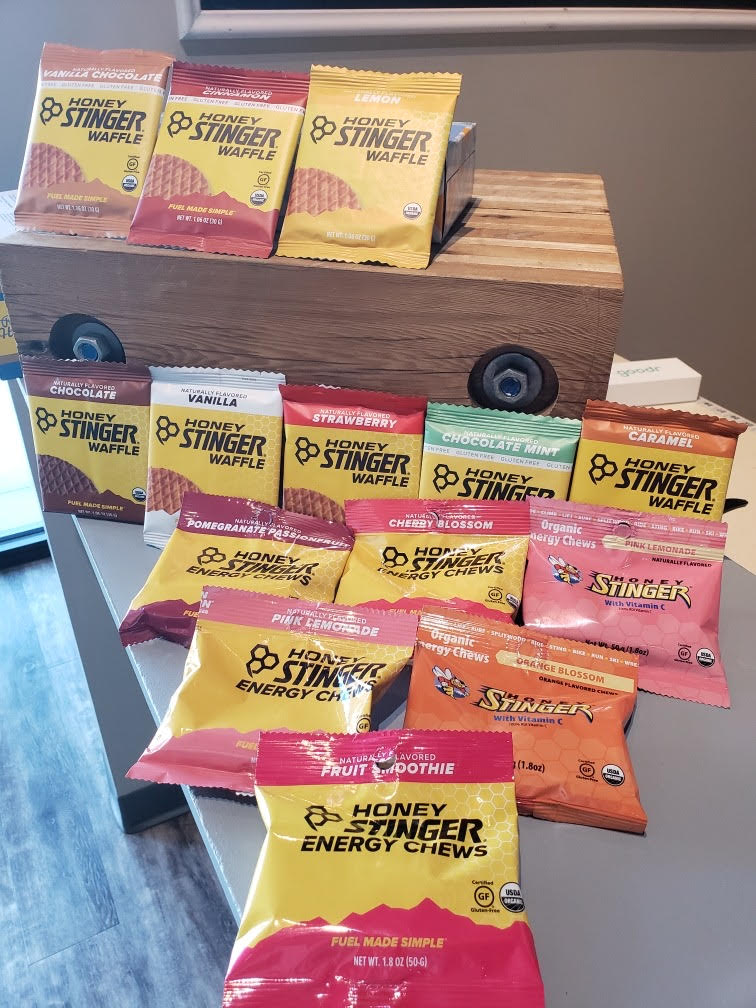 Cost: $24 (Valued at $30)
Includes: 1 vanilla-chocolate waffle, 1 cinnamon waffle, 1 lemon waffle, 1 chocolate waffle, 1 vanilla waffle, 1 strawberry waffle, 1 chocolate-mint waffle, 1 pom passion chew pouch, 1 fruit smoothie chew pouch, 2 pink lemonaide chew pouches, 1 orange blossom chew pouch, 1 cherry blossom chew pouch.
Bundle #3 Chocoholics Anonymous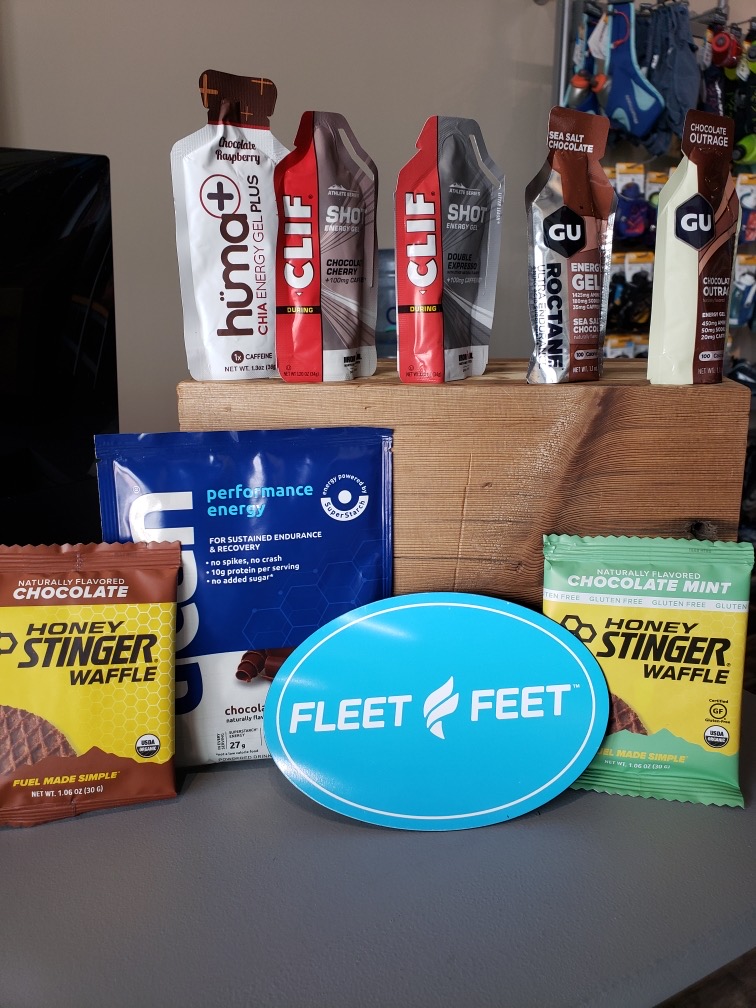 Cost: $18 (valued at $23)
Includes: 1 chocoloate raspberry huma plus gel, 1 chocolate cherry shot, 1 double expresso cliff shot, 1 sea salt chocolate roctane GU gel, 1 chocolate outrage GU gel, 1 chocolate honey stinger waffle, 1 single serve UCAN recovery drink mix pouch, 1 chocolate-mint honey stinger waffle, 1 Fleet feet oval magnet.