Fleet Feet West Reading is comprised of some of the most passionate individuals in run specialty. Their focus is centered around giving you the best possible experience time after time as well as ensuring you achieve your needs in lifestyle, fit, customer service, training and product. The team is committed to the Berks County running community and won't stop until each visitor is fully satisfied.
---
Sorita Averill Fitzgerald
Owner & Chief Running Officer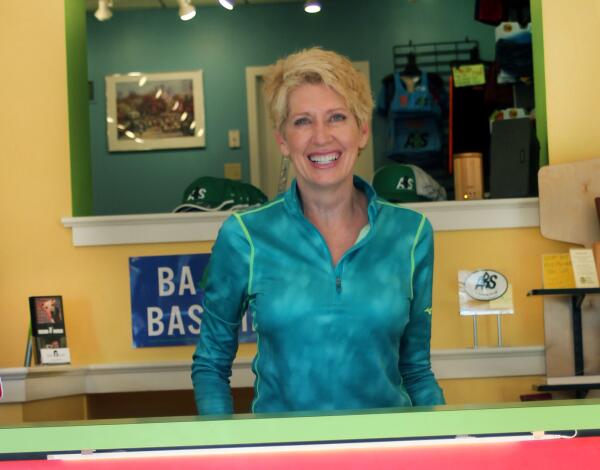 Sorita is the founder and owner of Fleet Feet West Reading. She opened the store as A Running Start in 2002 to realize her dream of providing a service-oriented shop where runners of all ages and abilities could find shoes, technical apparel and accessories to meet their needs. As an RRCA (Road Runners Club of America) Certified Coach, Sorita initiated "Learn to Run" and half marathon training programs that provide proper instruction, training advice and supervision for participants new to the sport.
Despite a history of asthma, Sorita started running at age 28, finding that running improved her lung conditioning. She started competing in short runs, then joined a running club and started training for longer distances, including marathons. Today, Sorita enjoys competing in a wide variety of events, ranging from 5K road races to full Ironman distances (2.4 mile swim, 112 bike and 26.2 run).
She actively supports the running community and is the director of several local races, including Fitzy's Halloween 5K Run, The Big Run, and The Run Santa Run 5K. She also served on the board of directors for Girls on the Run in Berks County.
Prior to founding ARS, Sorita had a career in pharmaceuticals and sales. She is a graduate of Cabrini College with a degree in Bachelor of Arts, and her Masters of Science from the University of Pennsylvania.
In January of 2018, Sorita decided to partner with the Fleet Feet brand.  ARS joined the Fleet Feet family and became Fleet Feet West Reading.
---
Zach Barker
Store Manager & Footwear Buyer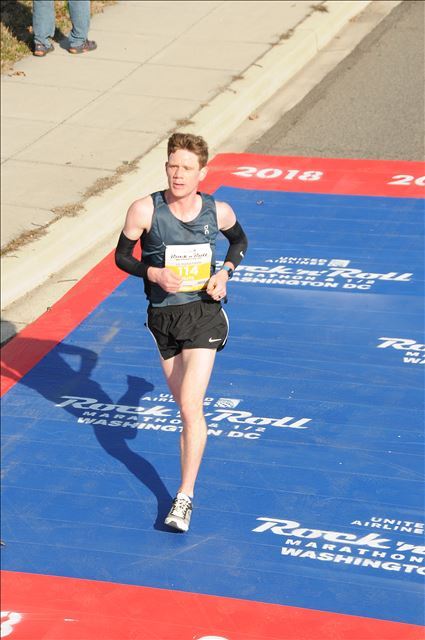 Zach grew up with a background in soccer and basketball, but casually decided to join track at Conrad Weiser in the 7th grade.   Slowly falling in love with the sport, Zach transitioned to becoming a year round runner. He was a member of the 2008 and 2009 District 3 AAA Conrad Weiser XC Championship teams. He learned his love for the sport on the beaten roads and trails of Robesonia, logging many miles with incredible teammates.
Zach ran Cross Country and Track at Liberty University in Lynchburg, VA.  Post collegiately, Zach has run several half-marathons and marathons.
Zach majored in Business Administration-Marketing at Liberty University and additionally received his M.B.A. while working as a graduate assistant with his collegiate track team.
Zach comes to Fleet Feet with a career dedicated to the running industry. He believes that running is a gift and has made it his goal to assist other runners wishing to experience this gift. He loves serving the Reading running community by providing runners with exceptional gear and service at Fleet Feet West Reading!
---
Alex Watson
Assistant Manager & Accessories Buyer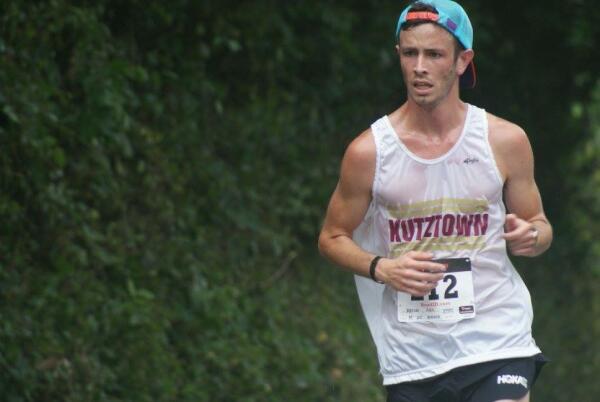 Alex ran his first 5k with his grandfather at the age of 10. He learned to love the sport while competing for Fleetwood High School  and found out that running is something he would do for the rest of his life. After high school, Alex ran for Kutztown University.  He had a historical senior year placing fourth at the conference race in steeple chase and making the All-Region team.
Since college, Alex has found that he enjoys helping others enjoy the sport just as much as he does. He was happy to join the Fleet Feet team so that he could continue maintaining his love and knowledge of the sport.  Alex is currently working towards another bachelor's degree in Electro-Mechanical Engineering while he continues in his role at the store.
---
Susan Diefenderfer
Assistant Manager & Apparel Buyer
Susan comes to Fleet Feet West Reading following a career in public education, most recently working for the Wilson School District as an autistic support teacher. She is a long time enthusiast of most things "outdoors", with hiking, biking, skiing, kayaking, and paddle boarding naming a few of these interests. While running joined her list of outdoor pursuits at age 55, Susan is making up for lost time with much anticipated daily runs and some races thrown in to keep things exciting.  She hopes that she can serve as an example to support the idea that you can never be too old to start running, and that it is never too late to find something you love!
---
Mary Archer
Medical Outreach Manager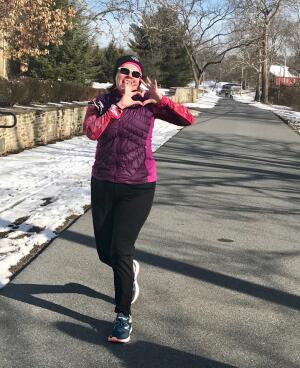 Mary joined Fleet Feet West Reading after a career in the Pharmaceutical industry.  Mary enjoys exercising and got in to running as part of a liftetime commitment to "fun fitness".  She has completed 7 marathons----all after age 50!  As an "athena" runner, who often refers to herself as an "unlikely runner", Mary is passionate about helping everyone achieve a more healthy and active lifestyle in an encouraging, positive, and fun-loving environment.  To that end, she looks forward to sharing all that Fleet Feet has to offer to the medical community, to corporate wellness programs, and to each person who walks in the door.
---
Melissa Lumas
Fit Specialist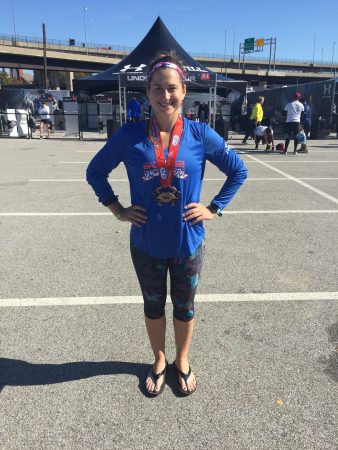 Melissa was not a runner at first. She started swimming at the age of 8 and became a competitive swimmer all through high school, where she swam for the varsity swim team at Parkland High school in Allentown, PA. She later went on to continue swimming at Indiana University of Pennsylvania. Due to her swimming training requirements, she had to run as part of her dry land workouts; although limited to no more than 3 miles. It was not until she moved to Virginia in summer of 2012 that her love for running was discovered in large part due to the beauty of nature! Since 2012, she has completed several 5ks, 10ks, half marathons and 2 full marathons.
Outside of running, Melissa is a K-2 Autistic support teacher at Wyomissing Hills Elementary Center. She coaches the Wyomissing Spartans High School swim team as the head coach. In her spare time, she enjoys hanging out with her husband, family and friends and spending time outside in nature.
---
Emma Doughman
Fit Specialist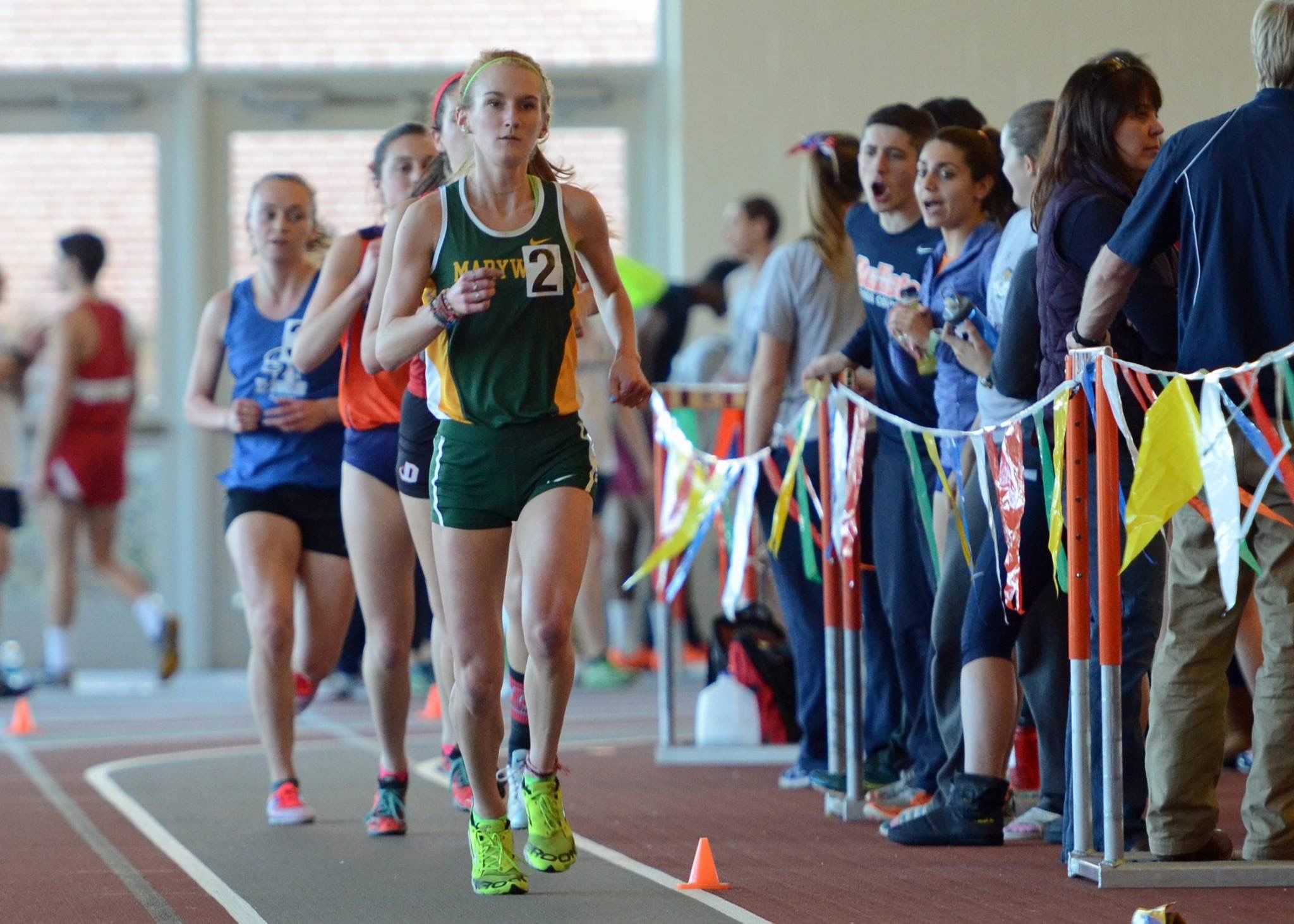 Emma began running in Middle School  to follow in her Mother's footsteps as an avid runner.  She ran for Conrad Weiser on the Cross Country and Track teams all through Junior and Senior High School.  She learned to love the sport even more and moved on to attend Marywood University where she studied exercise science while running collegiate Cross Country and Track.  While at Marywood, she was named runner of the week for her conference 12 times, won the conference title twice and went to Division 3 Nationals in cross country 3 years in a row.  After College she still continues to run and has completed 3 marathons.  Emma enjoys helping others learn to love being outdoors, whether it's walking or running, and hopes to relay her passion to other people! 
---
Melissa Lin
Fit Specialist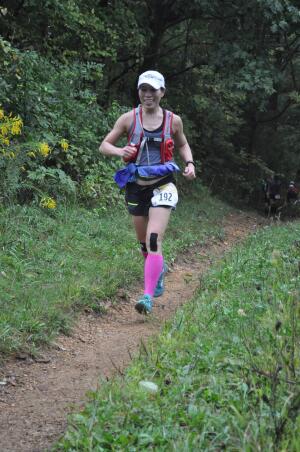 Melissa grew up extremely unathletic in Schenectady, NY.  She went Penn State and gained 30 lbs.  This inspired her to start running, which was the best thing that ever happened to her.  She moved to Brooklyn for medical school and has been working at Reading Hospital since 1996.  She retired from practicing medicine full time in 2017 and is delighted to have found a job at Fleet Feet.  There is so much to learn to help people have the best running experience possible.
Melissa enjoys longer distances - marathon to 50k.  She doesn't like to run fast.  She prefers to meander, chat, and have snacks.  She also enjoys traveling with her husband, John, and spending time with her family and cats, Robert and Melissa Jr.
---
Cameron Hoke
Fit Specialist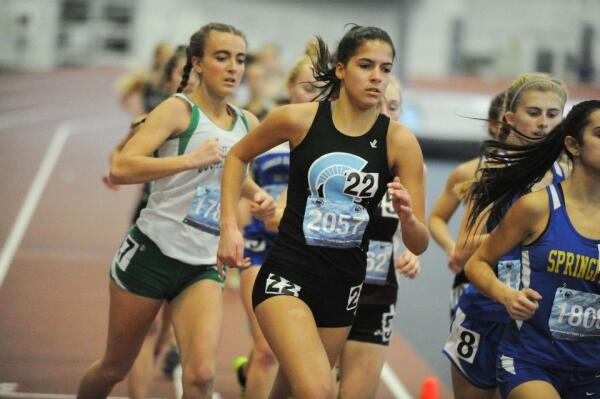 Cameron started working at Fleet Feet West Reading in May of 2017 and runs cross country and track at Wyomissing Area High School. She began running for fun in 6th grade at the Fitzy's 5k.  Cameron is the captain of the cross country team and both indoor and outdoor track teams at Wyomissing. Her favorite events on the track are the 4x800 and open 800. Her 4x800 team went to States her freshmen year. She plans on continuing her running career in college.
Outside of the running community, Cameron invests a lot of her time working with technology at robotics competitions and computer science fairs. She uses her love for engineering and technology at work by being thoroughly educated on the technical aspects of products in the store. Cameron loves being a member of the Fleet Feet team and working with such positive and enthusiastic people. She believes anyone can be a runner and she is willing to help anyone who comes through our door.
---
Allie Amin
Fit Specialist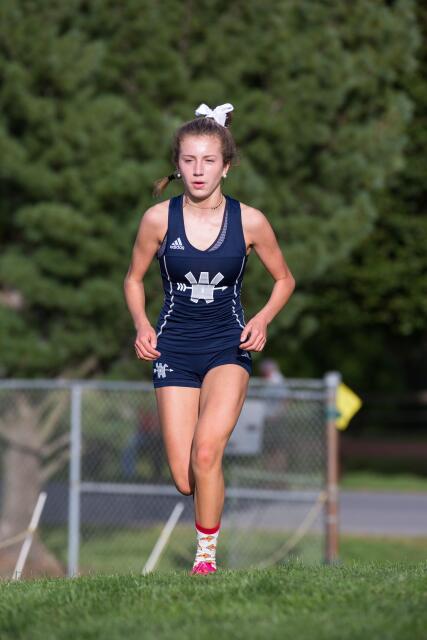 Allie is a student at Wyomissing Area High School and is on the cross-country team and indoor/outdoor track team. She began running in 7th grade at the track workouts ARS offered and has been running ever since! She placed top 20 at districts and qualified for states her freshman and sophomore year of Cross Country. Her favorite distance on the track is the 1600. She loves the positivity and support of the running community, and after participating in many of our store races, Allie jumped at the chance to join the Fleet Feet West Reading team. She hopes to help people discover the joy of running while helping them reach their running goals!
---
Josh Diehl
Fit Specialist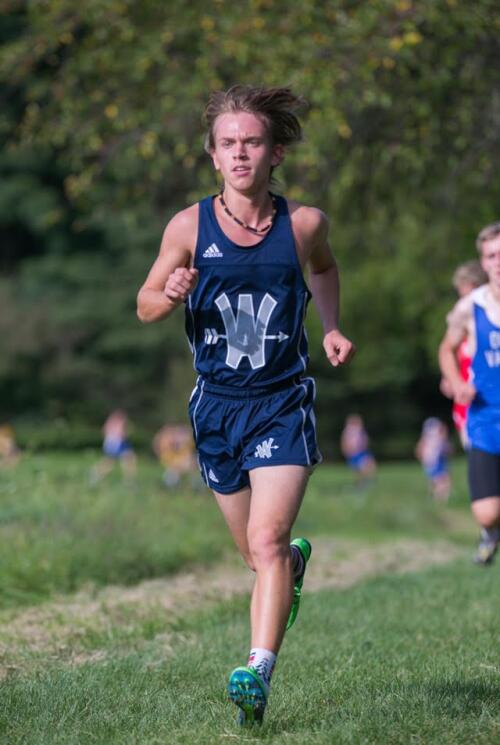 Josh is a Senior at Wyomissing Area Junior Senior High School and will be continuing his running career at York College of Pennsylvania.  He will be majoring in Mechanical Engineering. Josh participated in Cross Country and Outdoor Track for 6 years and Indoor Track for 4 years at Wyomissing High School.  During this time, he ran in two Cross Country State Championships and had the privilege to be a integral part of the first ever Boys Cross Country State Champion Team in school history.
Josh has come to appreciate the attitude of the runners themselves. He is continually and pleasantly surprised by the sportsmanship of other runners on and off the course. Running forms a connection between people like no other sport and that is what makes the sport so exciting for him.  His goal at Fleet Feet is to allow others to discover the joy of running and help them feel as comfortable as possible no matter what kind of exercise they may be doing.
---
Thomas Foster
Fit Specialist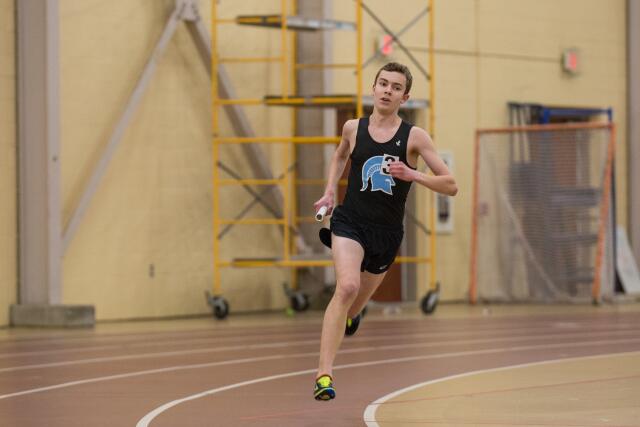 Thomas, a sophomore at Wyomissing High School, grew up in the Chicago area, and moved to Wyomissing just before his freshman year. After joining his junior-high cross-country team on a whim in seventh grade, he found he loved the sport, and has been involved ever since. He also found he really enjoyed the positive, relaxed atmosphere found in the running community, and is very excited to contribute to that community at Fleet Feet West Reading. Since joining the Wyomissing cross-country and track teams, he has run at two cross country and one indoor track state championships, as well as many of the popular running venues of berks county, such as the trails at Blue Marsh and Gring's Mill. 
Guiness & Weston
Store Greeters & All-Around Good Boys
Guinness joined the Fleet Feet team on St. Paddy's Day in 2017.  He loves playing with his owners, Michael and Sorita, in the Highlands of Wyomissing.  Guinness has really taken to his role as store greeter, and might even greet you with a fresh pair of Balega socks he stole out of our try on bin.  Consequently, his sock sales have been through the roof!
Weston joined the team in April of 2017.  Weston enjoys running at Blue Marsh and cuddling with his owners, Zach and Katie.  He loves his role at Fleet Feet West Reading and will likely give you a welcome "kiss" as you walk through our door (We've told him employees can't kiss customers, but he still insists).