Meet Our Team
The Fleet Feet team is comprised of the most passionate individuals in running specialty. Their focus is centered around giving our guests the best possible experience time after time as well as ensuring you achieve your needs in lifestyle, fit, customer service, training and product.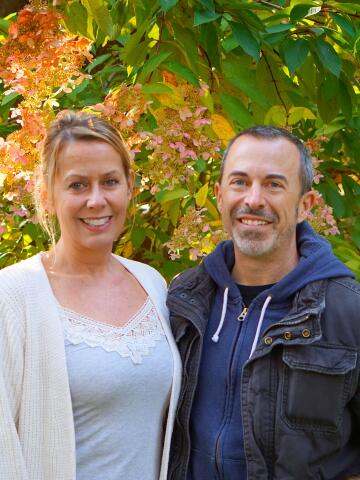 Dave & Lynn Wright, Owners
We are passionate about running, fitness and helping outfit the running community with the very best in footwear, accessories and apparel.  We've both been runners for decades.  Lynn is more of a recreational runner, and Dave is more competitive - having run every distance up to the marathon, including Boston, NYC and Chicago.  We are excited to be working with Westport and the surrounding communities to get people moving..... Running changes everything!
Tony
Marketing Coordinator / Outfitter
Tony, also known affectionately as "Tony Cankles" is a flat-footed, mid-pack runner with the drive of an Olympian. With the simple thought of exercise and some motivation from a friend, Tony has become a full fledged runner, chasing personal bests and constantly learning all that he can about the sport. Not only did he run his first full marathon in 2019 - The New York City Marathon - but he also raised over $3,500 dollars for The Hole In Wall Gang charity. When he isn't running or working, he's either writing for his personal website / blog "Pace And Pints", eating tacos, hanging with family and friends or re-watching The Sopranos for the billionth time. An ambassador for a few running brands, a healthy social media presence, and a genuine willingness to help others, Tony brings his puns, quirkiness and excitement to the team.
"LET'S GET THIS BREAD!"
"RUN ROADS, STAY GROUNDED!"