Stay active for your mental and physcial health! Join our virtual Fleet Feet West Lafayette Winter Warrior '21 Challenge.
Registration is open from December 23, 2020 through January 3, 2021. To learn more and register, click the picture below.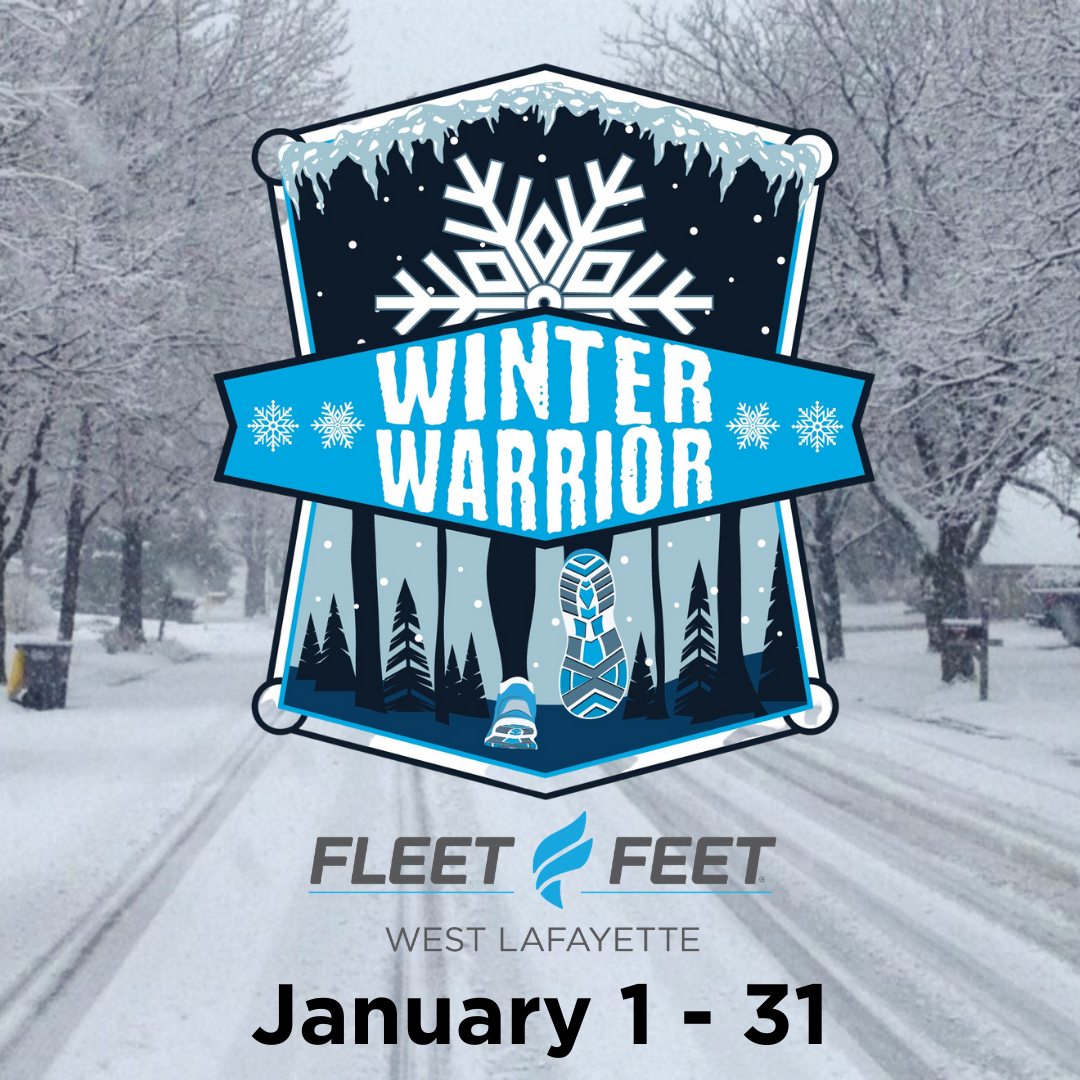 Our traditional in-person Winter Warriors program is cancelled for the 2020-2021 season due to the COVID-19 pandemic.
Fleet Feet West Lafayette will NOT have any in-person group workouts or events at this time. We feel it is our responsibility as a small business to continue to do the right thing so we can keep our team, friends, family, customers and community at large safe, and stop the spread of the Coronavirus. We sincerely appreciate your understanding and patience with us as we continue to navigate this difficult time. We look forward to the day when we can all run together again!
Winter Warrior '21 Challenge More Info »
Program Start: January 1, 2021
Program Schedule: Virtual Challenge
Program Fee: $25 (Winter Warrior '21 Challenge Shirt)