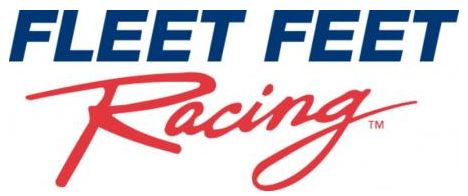 Are you a Fleet Feet Sports fan? Do you enjoy training or participating in races throughout the year? Do you enjoy giving back to the racing community? Are you looking for a fun, supportive, diverse team environment? Joining the Fleet Feet Sports West Lafayette Racing Team may be just what you want! 
We meet Saturday or Sunday mornings at the Fleet Feet West Lafayette store (and sometimes at various West Lafayette-area locations). Distances range from 3 to 26 miles; you can customize the week's run to suit your training or personal needs. While many members train for marathons, runners of all distances are welcome. Trail runs and urban fit runs are all part of the fun of Saturday long runs.
What is the Fleet Feet Sports West Lafayette Racing Team?
We are adult runners and walkers, athletes of all abilities. Everyone is committed to training, racing and Fleet Feet Sports. We support each other without regard to pace or distance. We believe in having a fit, active lifestyle, and setting and achieving goals. The Fleet Feet Sports West Lafayette Racing Team aims to help each team member maximize their ability with year-round training opportunities while focusing on local and regional races. We support each other, promote the store, demonstrate good sportsmanship, and give back to the running community.
Who can join the Fleet Feet Sports West Lafayette Racing Team?
Anyone 18 or older can join! All abilities are welcome. You can run any pace and any distance.  We ask that you be dedicated to the sport, Fleet Feet Sports, and the team.
Why would a person want to join the team?  Benefits to membership include:
Participate in group workouts on Saturdays, and create a unique niche for yourself within the Greater Lafayette-area running and walking community.
We not only train together, but also race together. We enjoy carpooling to events, cheering each other on, and celebrating individual accomplishments.
Enjoy team social gatherings before or after training runs and races.
Fleet Feet Racing Team running shirt to wear during races and training runs.
Store discounts for the year - currently 10% off all purchases OR Personal Rewards program.
Opportunity to purchase optional team gear at great prices.
Private Facebook group for continued advice and encouragement.
Other special events as they arise throughout the year.
What do I have to do as a member of the Fleet Feet Sports West Lafayette Racing Team?
Fleet Feet asks that each member of the racing team represent the team and Fleet Feet Sports in a positive manner. We ask that team members participate in at least one race each year, proudly sporting their Fleet Feet team gear. Most of all, we hope that members of the team have fun as they continue to enjoy running, walking and triathlons.
How much does it cost?
For 2016, membership is $30 for the period April 1 through December 31, 2016.
How do I sign up?
If you would like further information regarding Fleet Feet Sports West Lafayette Racing Team, contact Greg at greg@fleetfeetwestlafayette.com or Cory at coryrun262@yahoo.com or come by the store to sign up!
Fleet Feet Sports West Lafayette Racing Team More Info »