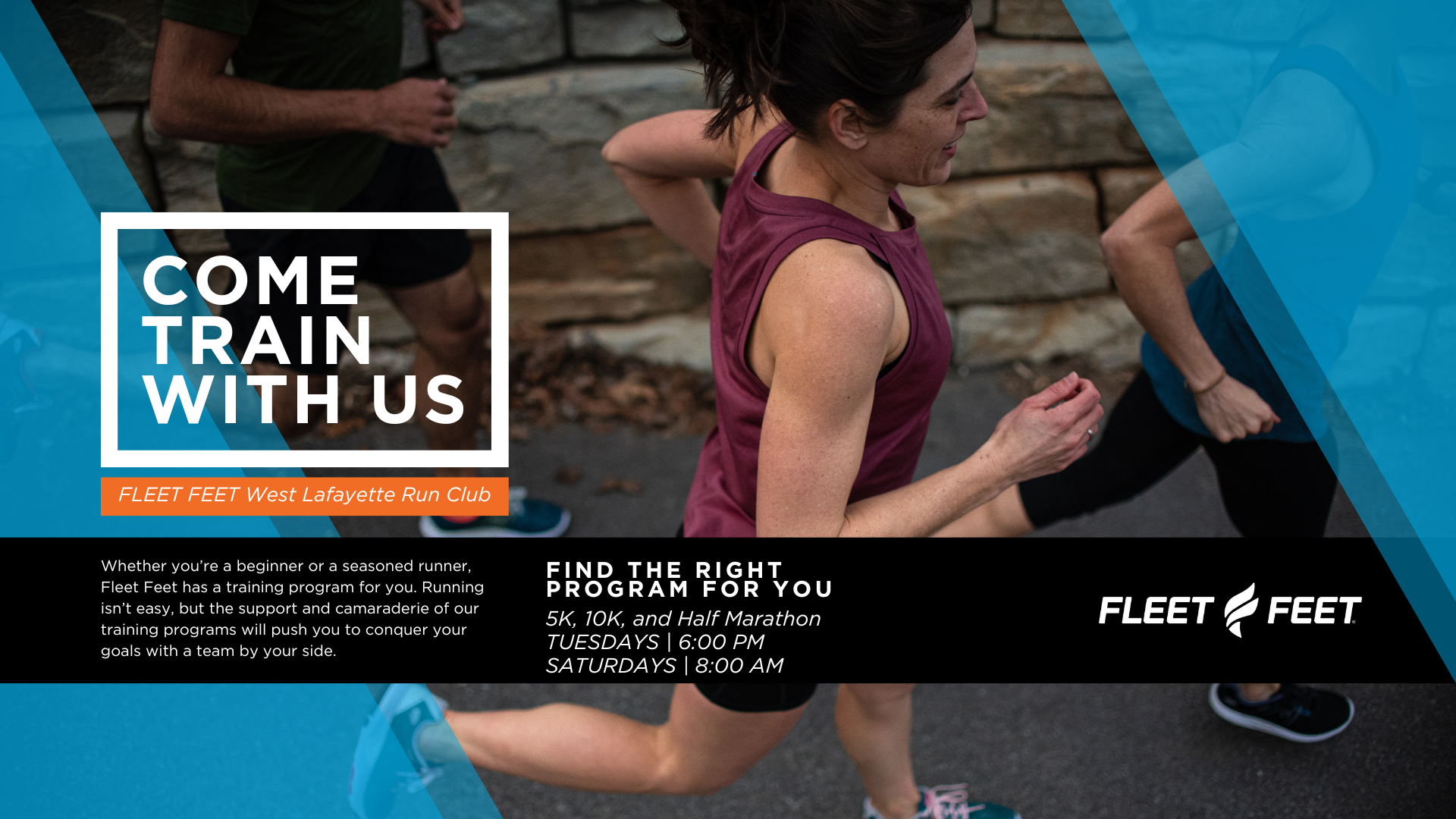 Introducing something new for Fleet Feet West Lafayette. We will now be offering a year round run club built for everyone!

Enrollment to the Fleet Feet Run Club will open Monday, December 4th for the upcoming 2024 year.
Now we know you might have some questions and let us help answer some of those for you.

• One Fee that gives you access to the Spring/Fall Training Programs , the Racing Team, and all the fun running series in between. One set fee of $150

• Three Branded shirts. Spring short sleeve, Fall long sleeve and women's racing singlet or men's short sleeve.

•15% year round in store discount (on regular price items) with 10% off electronics

• Dedicated Private Facebook Group

• Exclusive Discounts to Goal Races

• Year round encouragement and running friends.

• Enrollment for year round or first half opens Monday December 12th 2022 - Tuesday, February 28th 2023.

• Fall enrollment will open back up June 1 - August 31 for second half if you choose to not participate year round.

• Enrollment will be in store only. Please call us at 765-588-6222 or stop by the store with any questions you might have.
2023 Fleet Feet Run Club
Program Start: Tuesday, August 1st, 2023
Program Fee: $75 for the remaining 6 months of 2023 calendar year