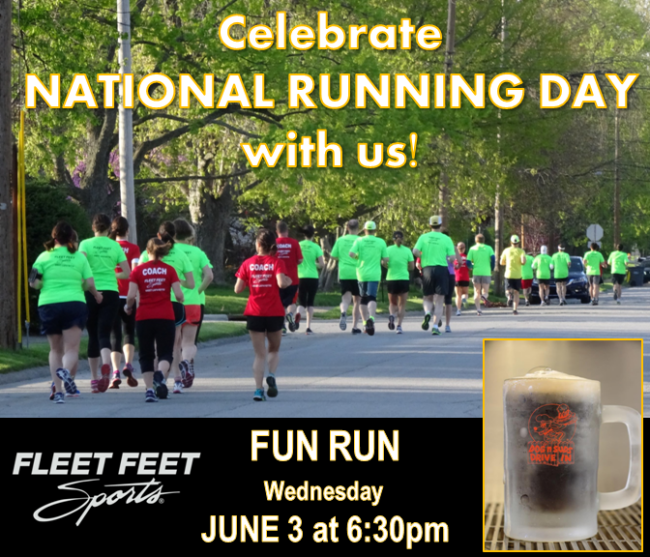 National Running Day, held annually on the first Wednesday in June, is a day when runners nation-wide declare their passion for running. This is a coast-to-coast celebration of the sport. It is the perfect way for longtime runners to reaffirm their love of running and for beginners to kick-off a lifetime and life-changing commitment.  Join Fleet Feet Sports West Lafayette in our celebration of National Running Day! 
Grab your favorite running partners, lace up your running shoes and meet us at the Dog n Suds West Lafayette picnic area!
Event Details: 
Date:  Wednesday, June 3
Time:  Run starts at 6:30 pm
Location:  Dog n Suds West Lafayette, Sagamore Parkway West
Run:  Out and back run through Happy Hollow Park, distances from 1 mile to 3.14 miles
Post Run:  Cool off with a frosted mug of the world's creamiest root beer, tasty food, and good conversation with other runners.  Free beverage with food purchase, compliments of Dog n Suds!
Join the event posted on Facebook - Click Here