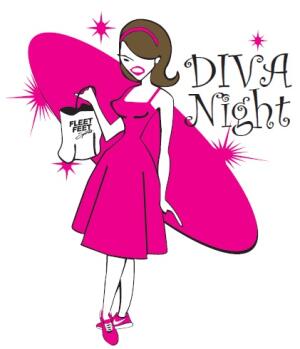 The dudes have had their fun, now it's time to have a girls night out! Ladies come join us for DIVA NIGHT on Thursday, October 24 from 7 pm - 8:30pm.
Bring your mom, your sister, your grandmother, aunt or girlfriends and join us for a night designed to celebrate you and all that you do.
We will have giveaways, prizes, and our Fleet Feet ladies will be available for complimentary bra and shoe fits as well.