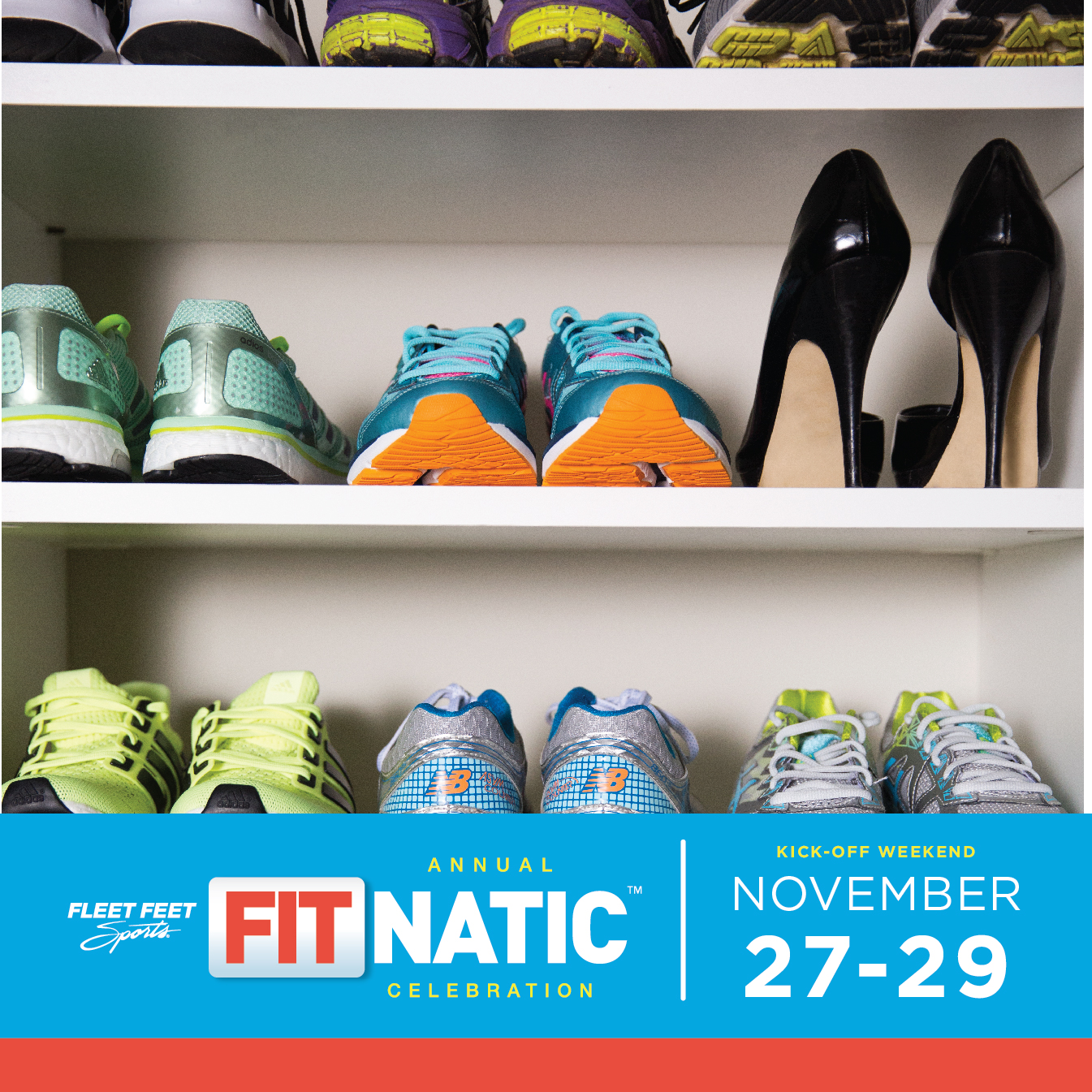 Who is a Fitnatic?


Someone who lives and aspires to a healthy lifestyle. Maybe it's you, maybe it's someone you love - but when it comes to Fitnatics, we GET IT!
We know what you love and we've got what it takes to keep you happy while you pursue your passion! 
What is Fitnatic Weekend?


 A time to celebrate our shared love of all things fit, and a time for special deals and events!
Get ready for some fun, and kick off the holiday season with us! 
When is it?


November 27-29th right here in West Lafayette and at Fleet Feet Sports across the nation!
We're kicking off the Holiday Season with FITNATIC WEEKEND!
Friday, 11/27   10:00am - 7:00pm
Saturday, 11/28  10:00am - 6:00pm
Sunday, 11/29  12:00pm - 4:00pm
Exclusive specials ALL weekend!
HUGE Shoe Sale – 40% off select styles
BALEGA Socks – Buy 3, get 1 FREE
GARMIN Watches - Save $20-$150
30% Off GU
20% Off Winter Apparel
50% Off Clearance Apparel
15% Off CEP Compression Socks
Superfeet - $10 off Fleet Feet Sports coupon with $90+ purchase
FREE Addaday Junior roller with a $40 Addaday purchase
FREE Plantar Faciitis Massage Ball with Strassburg Sock purchase
Weekend Events:
11/26   Race Against Hunger 5K  9:00am
11/28  Small Business Saturday  10:00am - 6:00pm