Fleet Feet West Lafayette is a locally owned and operated store located in the University Square shopping center. We are committed to enhancing and growing our local running and walking communities by offering specialty products, educational resources, and training opportunities to assist the community in achieving their fitness goals. As we continue to be a vital resource in the community, we are committed to becoming more than just a store people shop at. We want to become a place that the community visits often because they feel comfortable and are truly amazed by the world-class customer service that we provide. We want to be a resource for all of West Lafayette / Lafayette's running and walking needs. We want to be a place that inspires every person, on every day, in every fitness activity they do.
We are a collection of people who share two passions: one for being active, and one for helping others achieve their fitness goals. We hope to share that with you! We run the same roads and races. We have experienced the highs of achieving a goal, and the lows of trying to rebound from an injury. We exist to share that knowledge and wisdom with you, and welcome you to our family!
Owners - Greg and Dawn Lehman
Greg, former Assistant Director of Strength and Conditioning with the Purdue University Athletic Department, spent thirty years training athletes. He has an undergraduate degree in Physical Education and a Master's Degree in Exercise Physiology & Biomechanics from Purdue. A former certified Strength and Conditioning Specialist through the National Strength and Conditioning Association, is also a certified Running Coach through the Road Runners Club of America. Dawn, also a Purdue graduate, retired from Evonik Corporation Tippecanoe Laboratories in January 2020 to allow her the opportunity to devote more time to Fleet Feet. When not at the store, Greg and Dawn enjoy time with family, friends, and their fur babies...three Golden Retrievers and a cat.
Meet the Team


Cory Sengsanith - Assistant Manager and Outfitter
West Lafayette has been Cory's hometown for many years. He graduated from Purdue University with a Bachelors Degree in Computer Information Systems and Programming. Cory has been with Fleet Feet since the day the doors opened in March 2012. He is an RRCA Certified Coach, and was previously a tremendous leader for our Training Programs. Cory is passionate about running and helping others see the true beauty of running while achieving their goals. For Cory, running is a stress reliever and relaxation tool. He enjoys the challenge of setting goals, working towards his goals, and meeting or exceeding his goals, which he believes has a positive influence on his kids and others. Some of his hobbies include spending time with his family, training for marathons, and competing in them.
Alisha Tanner - Manager and Outfitter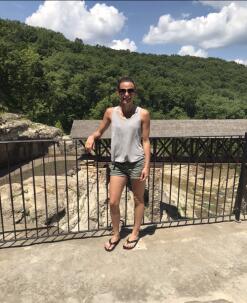 Alisha is from Francesville, IN and is a Purdue graduate, receiving a degree in Retail Management and Entrepreneurship. She has been running since she was in 6th grade and was involved in cross-country and track throughout middle and high school. Now she enjoys running recreationally and spending her time outdoors. Other than running, some of her favorite activities include DIY projects/crafts, cooking, camping, hiking, and spending time with her dog.
Ashlee Kirby - Retail Experience Manager and Outfitter

Ashlee Kirby was born in Richmond, Indiana. In 2015, she and her family relocated to West Lafayette. Ashlee has a Master's Degree in Library Science and Bachelors in Fine Art Metalsmithing. In February of 2019, she joined the 5K Fleet Feet Runni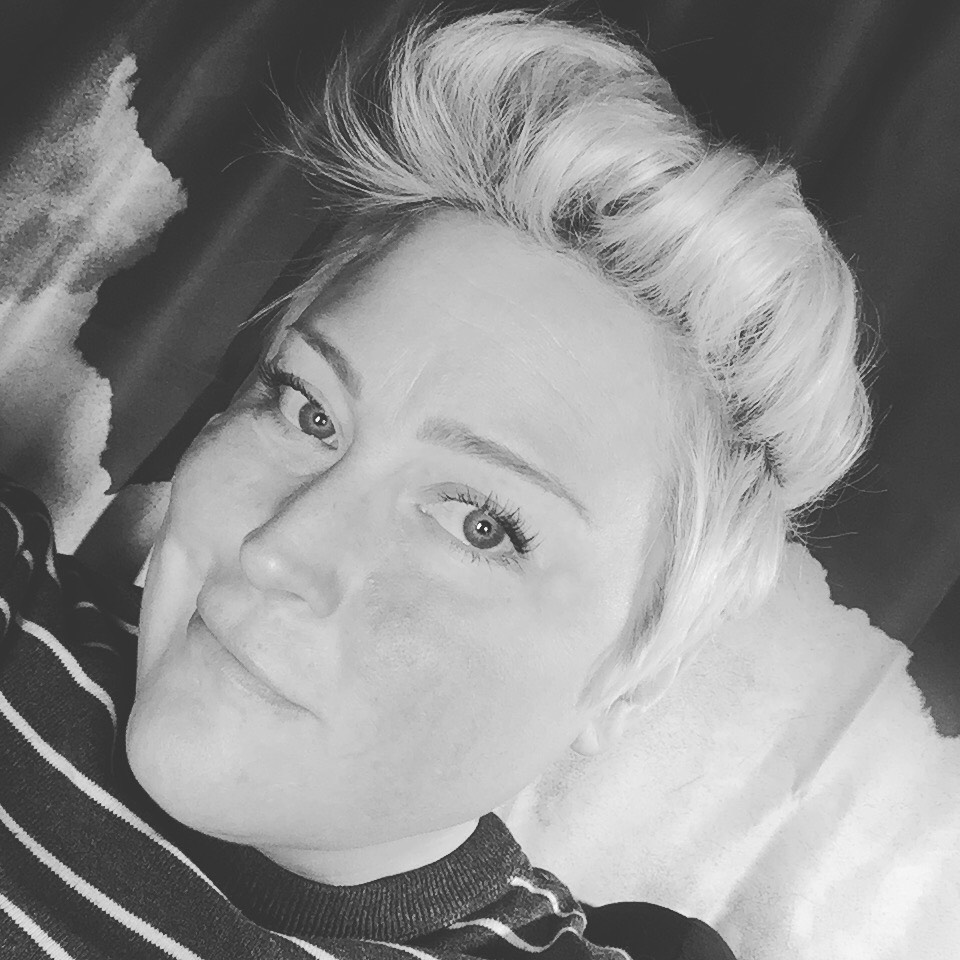 ng Club.
As a highly creative and imaginative person, Ashlee enjoys metalsmithing, furniture building, sewing and many other expressive hands on activities when not at work. She is married to a lifelong runner whom she tries (in vain) to keep up with, two daughters, two small dogs and a large rotund cat that provide inspiration, meaning and comedic relief to her life.
Jennifer Redden - Marketing and Social Media Coordinator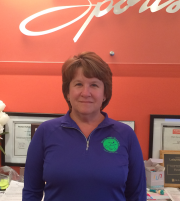 Jennifer spent the first few decades of her life not knowing how much fun running can be. However, running a 5K was on her bucket list, so she signed up for Fleet Feet's first training program and has been running with them ever since, first as a participant and later as a mentor coach. In 2017 she joined the Fleet Feet retail team. Passionate about running, Jennifer has completed 10 half-marathons (and counting), multiple 10Ks, and dozens of 5Ks. Jennifer likes to encourage other new runners in every age group and often points out, "If I can do it, you can do it." When she's not running, Jennifer also works as a program coordinator at Purdue University and enjoys spending time with her husband, Nick, and their little dog, Scout.
Maggie Ogle - Outfitter
Maggie is originally from Russiaville, a small town in central Indiana. She currently is a student at Purdue University studying Medical Laboratory Science. She grew up running recreationally, but never had time to run on a team because she danced competitively. On occasion, when the opportunity arose, she would run 5Ks. Maggie really enjoys fitness and finds it very important to maintain a healthy lifestyle. She is currently a member of the Purdue Contemporary Dance Company, and enjoys choreographing contemporary pieces. In her spare time, she also enjoys biking, hiking, and swimming.
Mattie Waggoner - Outfitter
Mattie is from New Palestine, a small town east of Indianapolis. She attends Purdue University, in the School of Nursing, with hopes of going into pediatrics. She began running competitively in 6th grade, and cross country and track took up the majority of her time in middle school and high school. She now runs recreationally and with the Purdue Run Club. Mattie enjoys hanging out with her friends & family, traveling, hiking, photography, videography, and cuddling with her dog.
Audrey Halsey - Social Media Coordinator and Outfitter
Audrey joined the Fleet Feet team in January 2020. She grew up in Valparaiso, Indiana, and graduated from Purdue with a major in Agricultural Communications. Audrey is a fitness enthusiast and enjoys all aspects of maintaining a healthy lifestyle. Some of her favorite things include cats, country music, and trying new restaurants.
Alex Johnson - Outfitter
Alex is from Naperville, Illinois, and has been running since middle school. He ran cross country and track in high school. He is currently a student at Purdue studying mechanical engineering, and runs with the Purdue Run Club. Alex enjoys racing with the club during cross country and track season. Some of his favorite things to do are spend time with friends and family, run, cook, and spend time outdoors. He enjoys competing and seeing the work he puts into training reflected in races.
Lauren Heeger - Outfitter
Lauren is f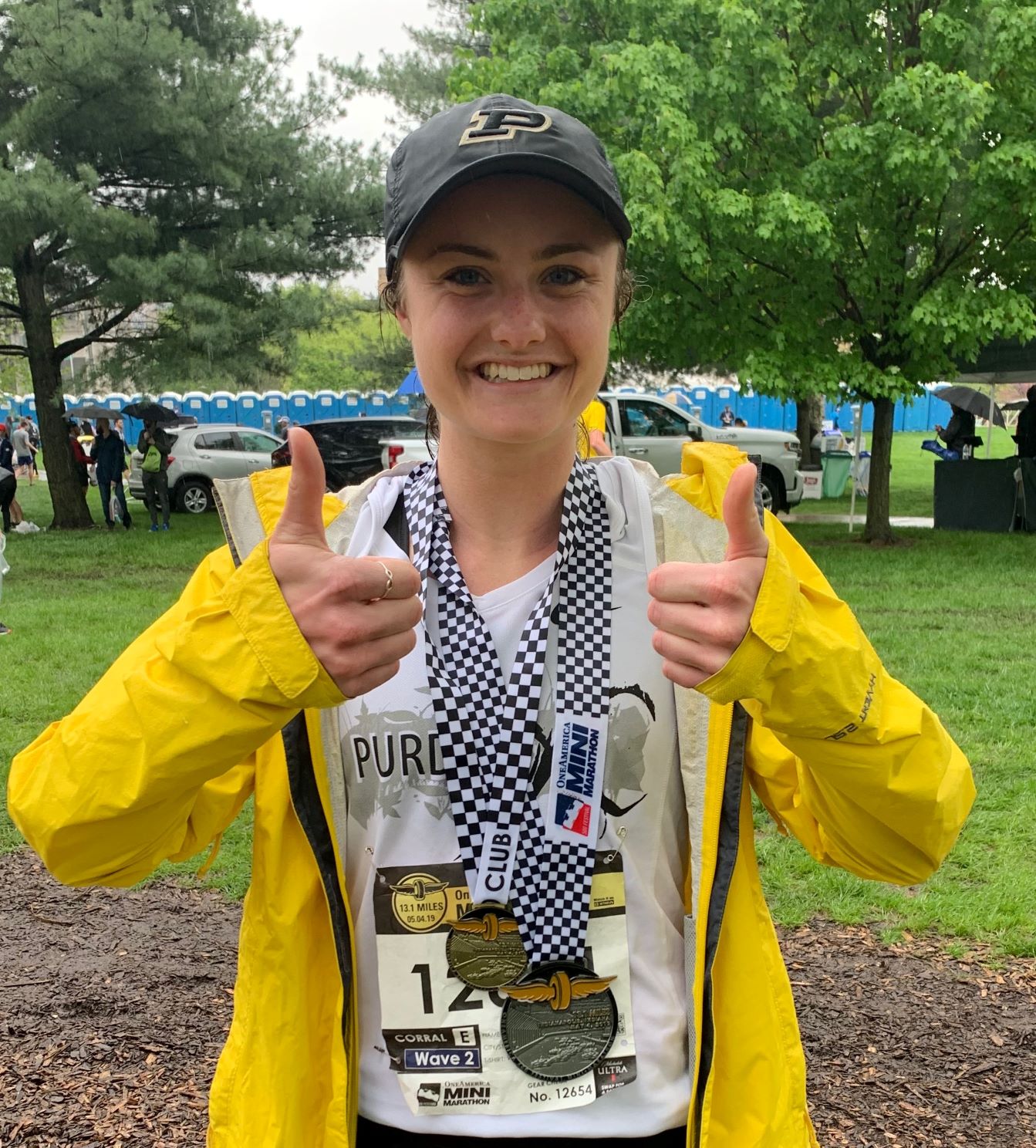 rom Avon, Indiana. She finished her undergraduate degree in dietetics from Purdue in May of 2019 and is now completing her dietetic internship through Purdue. Lauren started running when she was in middle school. In high school she participated in cross country, track and swimming. She went on to run cross country and track for Purdue and is now a member of Purdue Run Club. Outside of school and running she loves cooking, baking, traveling and spending time with friends, family, and her kitty Tigger.
John Pieper - Outfitter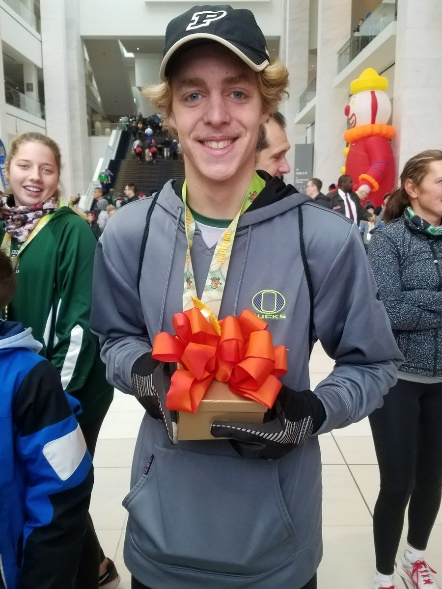 John is from Bloomfield, Michigan. He is a student at Purdue studying Environmental Engineering and runs on Purdue's cross country and track teams. John loves anything that has to do with running, but also enjoys reading, cooking, and spending time with friends and family. He hopes to run and live in a van after college.