Fleet Feet West Lafayette is committed to enhancing and growing our local running and walking communities by offering specialty products, educational resources, and training opportunities to assist the community in achieving their fitness goals. As we continue to be a vital resource in the community, we are committed to becoming more than just a store people shop at. We want to become a place that the community visits often because they feel comfortable and are truly amazed by the world-class customer service that we provide. We want to be a resource for all of West Lafayette / Lafayette's running and walking needs. We want to be a place that inspires every person, every day, in every fitness activity they do.
We are a collection of people who share two passions: one for being active, and one for helping others achieve their fitness goals. We hope to share that with you! We run the same roads and races. We have experienced the highs of achieving a goal and the lows of trying to rebound from an injury. We exist to share that knowledge and wisdom with you, and welcome you to our family!
Meet the Team


Cory - Operating Partner
West Lafayette has been Cory's hometown for many years. He graduated from Purdue University and worked in the IT field for 27 years specializing in computer programming and database administration. Cory has been with Fleet Feet since the day the doors opened in March 2012. He is an RRCA Certified Coach, and was previously a tremendous leader for our Training Programs. Cory is passionate about running and helping others see the true beauty of running while achieving their goals. For Cory, running is a stress reliever and relaxation tool. He enjoys the challenge of setting goals, working towards his goals, and meeting or exceeding his goals, which he believes has a positive influence on his kids and others. Some of his hobbies include spending time with his family, training for marathons, and competing in them.
Alisha - Retail Experience Manager
Alisha is from Francesville, IN and is a Purdue graduate, receiving a degree in Retail Management and Entrepreneurship. She has been running since she was in 6th grade and was involved in cross-country and track throughout middle and high school. Now she enjoys running recreationally and spending her time outdoors. Other than running, some of her favorite activities include DIY projects/crafts, cooking, camping, hiking, and spending time with her husband and dog.

Cara - Outfitter
Cara grew up near West Lafayette and calls the area home. Her running career began in 6th grade and she has loved it ever since. She participated in cross country and track throughout high school and continued competing collegiality for two years at two different universities. After finally making up her mind, she made her way to Purdue University, with the hopes of pursuing a career as a dietitian. She recently completed her first marathon and qualified for the Boston Marathon! One of her dreams is to run the Boston Marathon with her father.

Isabelle - Outfitter
Isabelle grew up in the Michiana area and beginning in grade school athletics, she has developed a passion for running which solidified in high school upon completing the Grand Island half marathon in the Upper Peninsula three times. Intrigued by the running philosophies of greats such as Micah True, she has also cultivated an interest in Ultrarunning. She aspires to be the first woman to complete the Barkley Marathon, also known as the race that "eats its young." Isabelle attends Purdue University pursuing a major in Anthropology, where she is involved in the Purdue Outing Club.

Ike - Outfitter
Ike grew up in West Lafayette and calls the area home. He is attending Purdue and studying Kinesiology. His running journey started out on the soccer pitch as it was his passion growing up. In high school he played soccer and ran track. During his sophomore year at Purdue, he completed his first half marathon! He has since completed a few half marathons and a dozen or so 5Ks while still playing soccer for fun. Ike dreams of completing a marathon one day.

Caitlin - Outfitter
Caitlin is currently at Purdue University studying Kinesiology while running cross country and track. She has lived in West Lafayette since 2013 and now calls the area home. Caitlin previously lived in Ohio where she discovered her love for sports. She has grown up playing all sorts of sports and is a four-sport athlete at Harrison. She participated in cross country and soccer in the Fall, basketball in the Winter, and track in the Spring.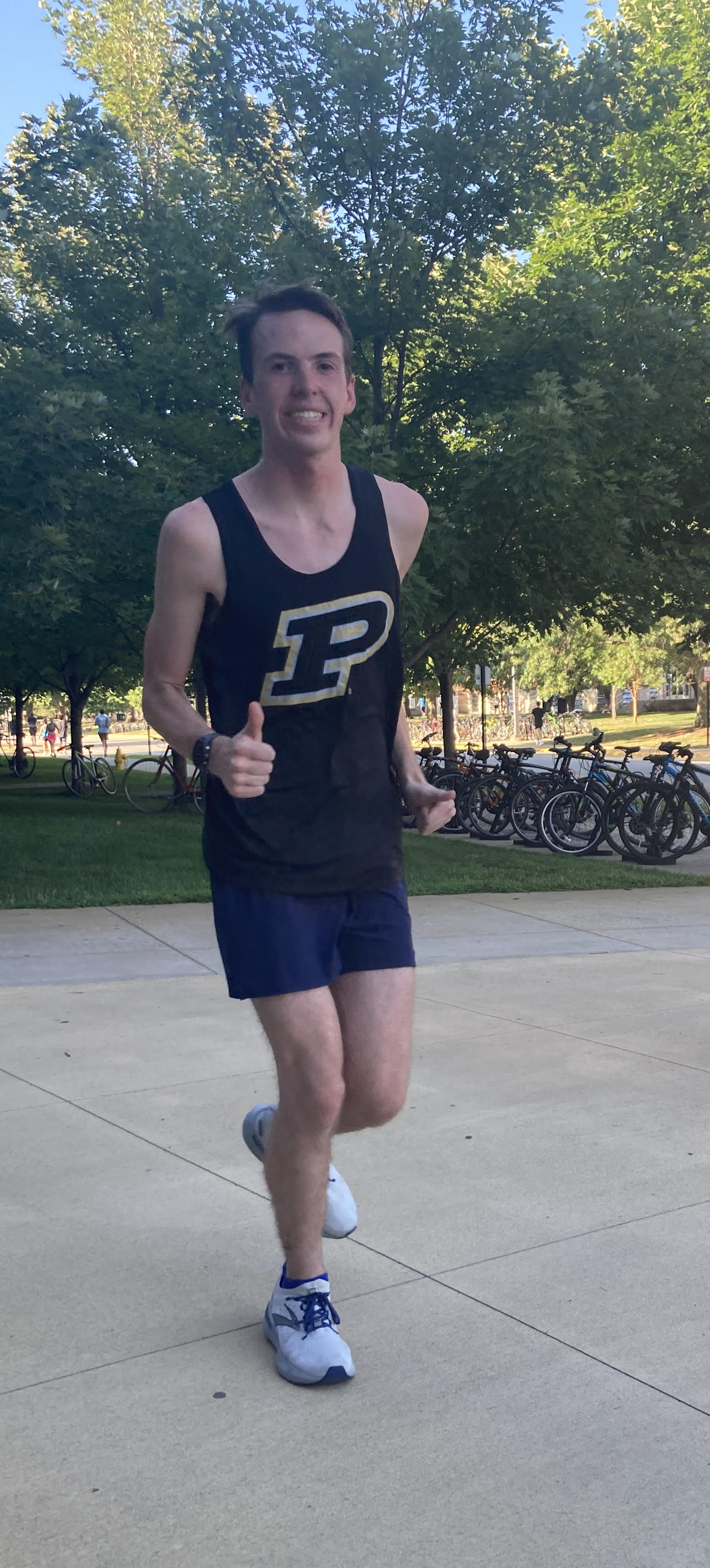 Matthew - Outfitter
Matthew is proud to be a lifelong resident of West Lafayette, Indiana. His running journey started in elementary school through the Happy Hollow Mile, but began in earnest upon starting junior high cross country. Although he struggled competitively at first, Matthew developed a love for running in seventh grade that carries him through to this very day. He is training for his first half marathon this fall and hopes to do a full marathon in the near future. A recent graduate of West Lafayette High School, Matthew is now a freshman at Purdue University, where he is a part of the Honors College and hopes to major in civil engineering. Outside of running, Matthew likes to play pick-up basketball and is a die-hard fan of the Brewers, Bucks, and Packers.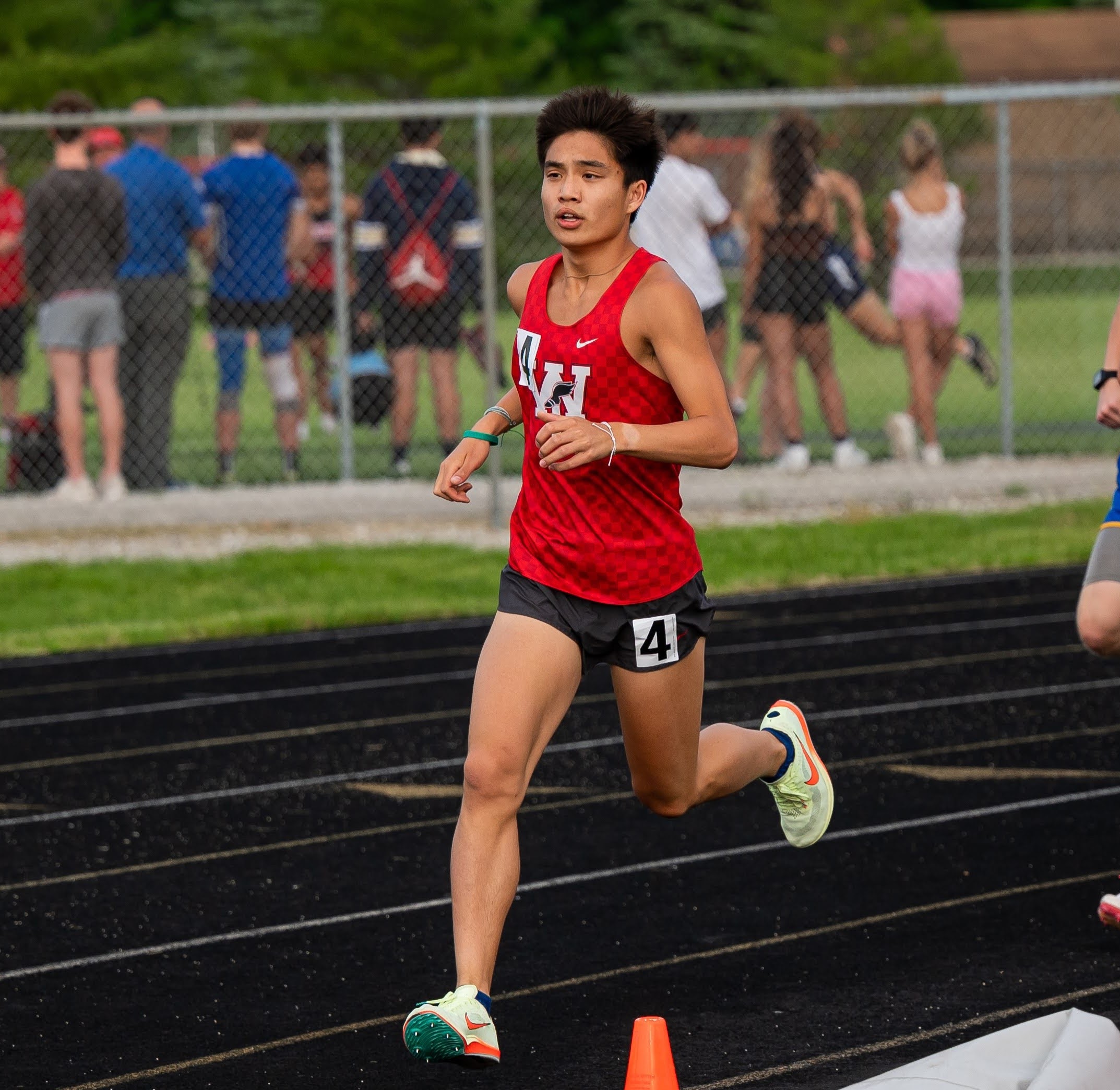 Henry - Outfitter
Henry was born on the West Coast, but he spent most of his childhood here in West Lafayette. His interest in running was sparked by the Purdue Area Track Club youth programs that his parents signed him up for in grade school. He competed in both cross-country and track for four years at West Lafayette High School. Currently, Henry is attending Purdue University and working towards a degree in Data Science. He has raced two half-marathons, numerous 5ks, and many other distances throughout the past few years. Now done running competitively, he uses running to stay in shape and relax his mind while attending Purdue University to study Data Science.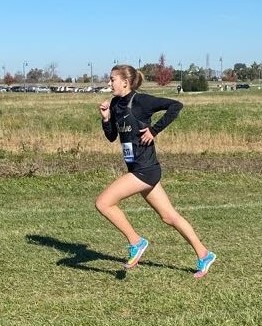 Brooke - Outfitter
Brooke is from Fogelsville, PA and is currently attending Purdue University. Her running career began when she was a freshman in high school and started running track. She continued to compete in both cross country and track later on in high school before deciding to get involved in Purdue's Run Club. Outside of running, Brooke enjoys walking her dog, hiking, and reading.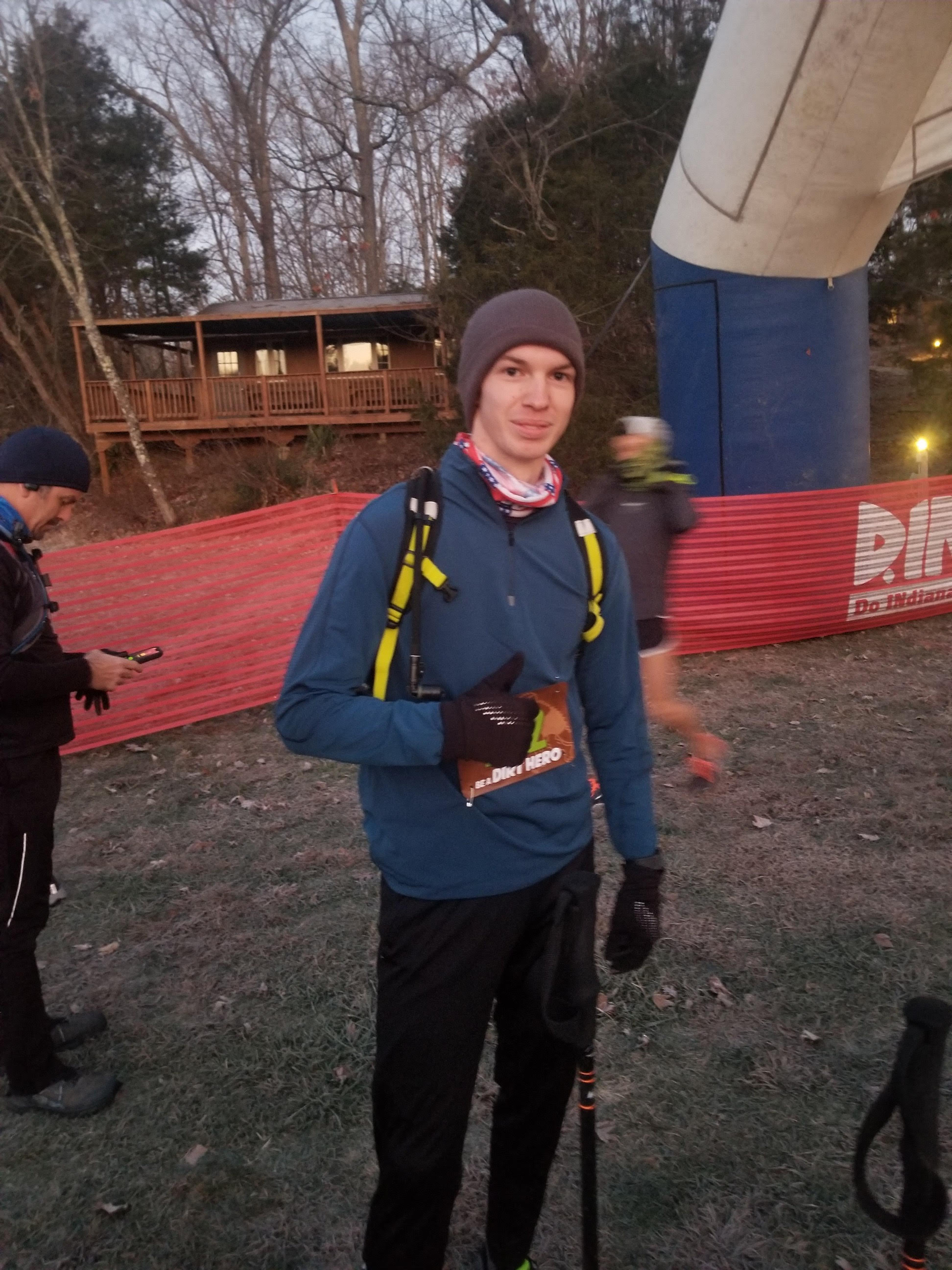 Nate - Outfitter
Born in Ft. Wayne Indiana, later moved to Lafayette and grew up there. Have a degree in criminal justice from Indiana University South Bend. Played soccer growing up and throughout middle school and high school. Enjoy running, and in 2019 completed the 50 mile distance of the Jackson County 50-50 race and plan on doing more ultramarathons in the future. Also enjoy hiking, especially in Colorado.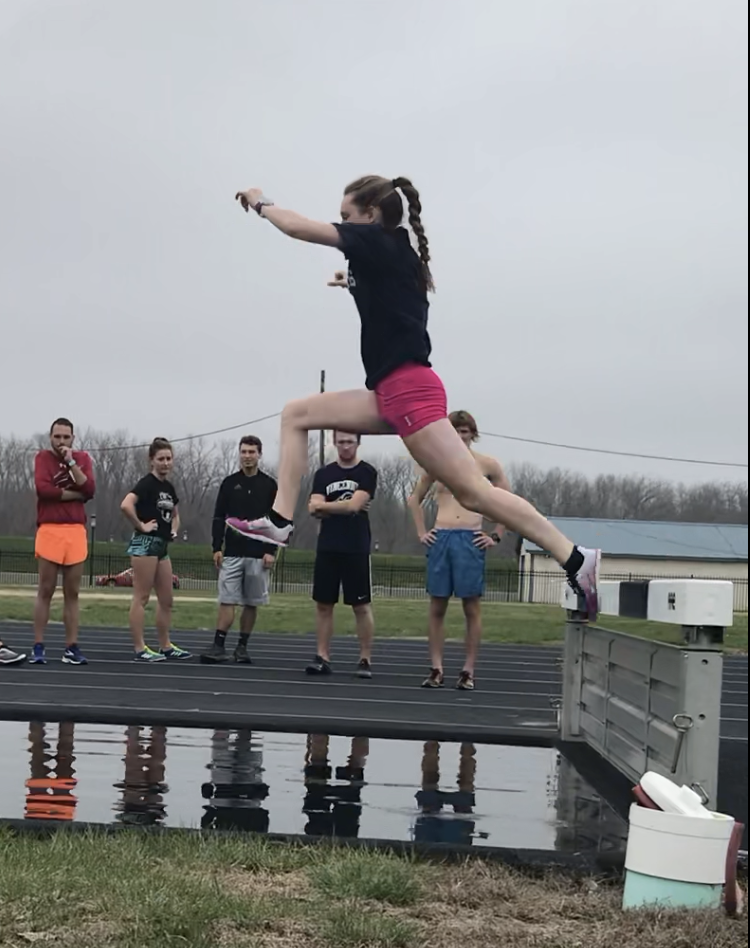 Nacketa - Outfitter
Nacketa grew up in Monticello Indiana, attending Twin Lakes high school. She participated in track and field there and at Fishers high school where she graduated. She then attended Vincennes University and was part of both the cross country and track programs, where she advanced to nationals in cross country and track (steeplechase). Now she competes in road races and attends Purdue University, studying Nutrition, Fitness, and Health.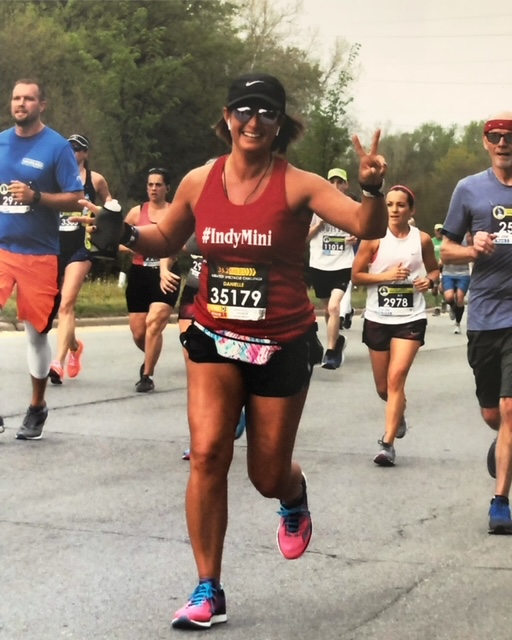 Danielle - Outfitter
Meet Danielle! She's a wife and mother of two who has now called Lafayette home for twenty-four years. She's spent most of her adult years as a Domestic Engineer keeping her family happy. Over the past five years she's been an Ambassador for the number one Half Marathon in the United States, The One America 500 Festival Mini Marathon and was also blessed to have done Field Marketing Contract work with the 500 Festival in 2019. Currently she is in the process of completing her Certified Personal Training/Nutrition Certification and is also a Level 1 RRCA Certified Running Coach. She was a high school athlete and past group fit instructor. She found her love of running in 2015 when she challenged herself to run her first half marathon. Since 2015 she has completed twenty-two half marathons, one full marathon, several 5k's, and many other distances in between. You can always find her outdoors taking in what Mother Nature has to offer, not only running, but also hiking, biking, kayaking, camping, and hiding behind her camera doing nature/landscape photography. Nothing brings her more joy than helping inspire others to do something they never felt possible and seeing them achieve their goals!
Locations
West Lafayette
500 Sagamore Parkway West
West Lafayette, IN 47906
M-S: 10am - 6pm
Su: 12am - 5pm

View Store