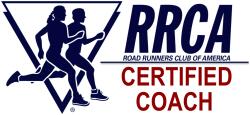 If you're looking for a customized and detailed training program to fit your life and schedule and don't require hands-on coaching, consider
Fleet Feet Vacaville's Personalized Coaching Program.
Individual training programs are custom developed to your lifestyle at your level of training with your training history and set goal at the forefront of the plan development. You will receive a personalized detailed program customized to your history, abilities, and goals to help you achieve peak performance.

Once you sign up for the program, you will be assigned your RRCA Certified coach. You will meet with your coach one-on-one to answer a series of running assessment questions about your background in running, mileage, current fitness, racing history, past and current running events, injury history, etc. so your coach can tailor your program to you, your schedule, and your goals.

Your RRCA Certified running coach will meet with you once per month during your training program and be available to you via email during your program for questions and insight. Once per month meetings with your coach will cover;

Running form

Q & A on nutrition

Training progress

Injury

Cross training

Schedule adjustments and more.

Each week your coach will send you an accountability email with suggestions and advice on nutrition, injury prevention, running form and more.

As part of your training program you will have access to run with the training groups through Fleet Feet as it fits your training schedule.

Programs Offered for Personalized Coaching are:

5K

10K

Half Marathon

Full Marathon

Beginner Ultra

Base Phase Training.

All programs (exception of Ultra) can be tailored from beginner to advanced.
Program is $99/Month.
There is a 8 week minimum commitment.
Must sign up in person at Fleet Feet Vacaville.
RRCA Certified Coach Biography:
Brendan Ward: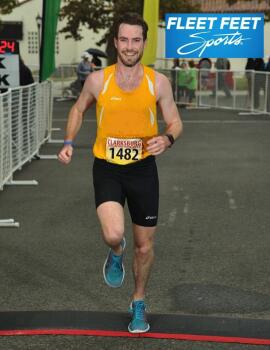 Brendan is an experienced RRCA certified running coach who is familiar with coaching individuals and groups of all levels and experiences, from new runners to former collegiate athletes and record holders in everything from the 1500m at the track to the marathon. He also brings 20 years of personal running experience including high school and collegiate track, and USATF cross country racing, and a brief foray into the world of triathlons to his coaching.

A true lover of the sport with the philosophy that everyone should be able to get out and move most days of the week, Brendan spends free time reading or writing about running, with particular interest on the science and philosophies of training. His favorite training books are The Science of Running by Steve Magness, Run Faster by Brad Hudson, Brain Training for Runners by Matt Fitzgerald, and Running to the Top by Arthur Lydiard.

He regularly hosts good form running clinics at Fleet Feet, where he addresses common running-gait deviations that slow you down, increase your effort, and increase your injury risk. An advocate of running and training smarter, not necessarily harder, Brendan enjoys helping runners train effectively to hit that new PR, or qualifying time, while providing you with the tools to be a fitter, faster, more effective runner. He enjoys helping runners reach their true potential across all distances from 5Ks to marathons, and believes that running faster can be just as fulfilling as running farther. Whether you are in a running slump, looking to conquer a new distance, or wondering what comes next in your running after completing a training program, Brendan will create and help you implement a plan to meet your needs.
Personal Bests
200-meters: 23 seconds
400-meters: 50 seconds
800-meters: 1:59
1500-meters: 4:09
Road Mile 4:29
5k: 16:40
10k: 34:32
10-Miles: 56:46
½ Marathon: 1:17
Marathon: 2:46
Personalized Coaching Program More Info »
Program Start: When you sign up!
Program Schedule: Personalized Detailed schedule to be determined with RRCA coach
Program Fee: $99 per month with an 8 week commitment