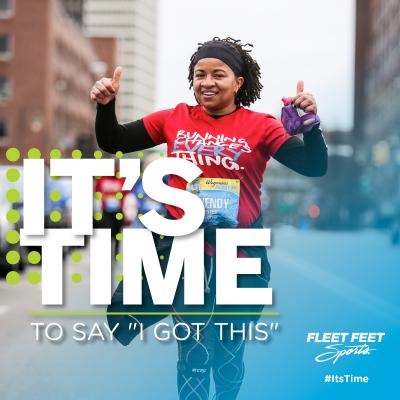 Our No Boundaries
5k
program, in partnership with New Balance & Health Spring Fitness of Vacaville, focuses on
beginners
. The program is structured to help you cross the finish line of your first race in just 10 weeks! Along the way we'll provide you with
motivation 
to keep you moving,
guidance 
and
advice
, weekly group training runs or walks, and educational clinics on topics such as proper nutrition, choosing the right gear, and avoiding injury. Plus, you'll have the
camaraderie
of others just like you! As part of your registration you will receive fun gear, fully supported weekly workouts (water, Nuun, and key drop), a weekly program newsletter keeping you up to date, expert coaching and mentoring and a change of life experience which you will never forget. The program meets twice a week during the training period, once on
Tuesday @ 9AM
and once on
Thursday @ 9AM
.  The workouts will last about an hour to an hour and a half as we increase mileage throughout the season. 
Dates: September 20th – November 22nd, 2016
Training Location: 1020 Nut Tree Rd., Vacaville CA
Informational meeting: September 15th, 2016 @ 9AM
HSF members price $75 for 10 weeks.
Non-Member price $95 for 10 weeks.
(Email
liz@fleetfeetvacaville.com
for promotional pricing details and questions about the program & registration)
If you cannot make the AM classes we will offer the same program and pricing to HSF members during our PM training held atFleet Feet Sports VacavilleDates: September 17
th
-November 22
nd,
2016Training Location: 354 Merchant St. Vacaville CAInformational meeting: September 13
th
, 2016 @ 6PMMeets Tuesday @ 6PM and Saturday @ 8AMClick
HERE
to register!
North Bay 5K Training- No Boundaries For Beginners More Info »
Program Start: September 20th, 2016
Program Schedule: Tuesday & Thursday at 9AM
Program Fee: $95 excluding race fee