Join us as we celebrate the 1-year anniversary of Fleet Feet Sports Virginia Beach! There will be appetizers, drinks, Gu tastings, drawings for prizes and of course a run! Plus, for this party only ALL summer apparel will be up to 50% off!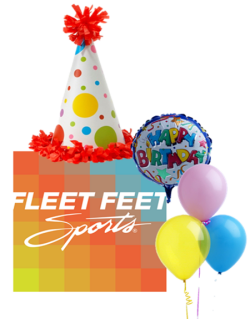 Date: Wednesday, September 26
Time: 5:30-7:30pm (the run will begin at 6pm)
Location: The store of course!