3 trail races on Turkey Mountain you won't want to miss!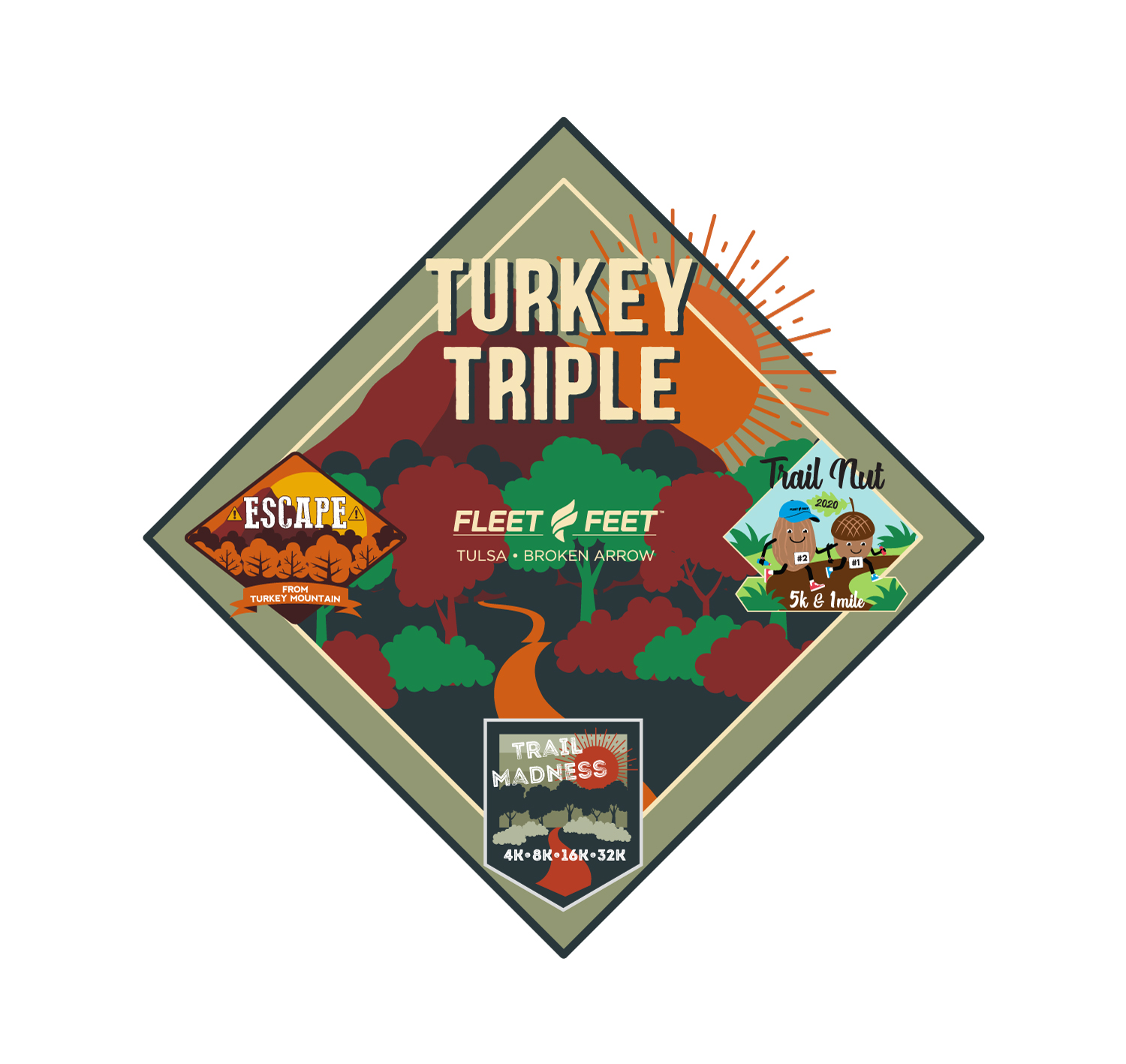 The Turkey Triple is a series of our 3 trail races that take place at Tulsa's urban wilderness area - Turkey Mountain!
As a participant in the Turkey Triple, you'll get the option to purchase a limited edition Turkey Triple hat and/or shirt and you'll save on your race entry into each race (especially if you sign up early before the price increases).
You can register for the Turkey Triple on any of the individual race's registration webpages - just click on "Bundle" (example shown below).