3 trail races on Turkey Mountain you won't want to miss!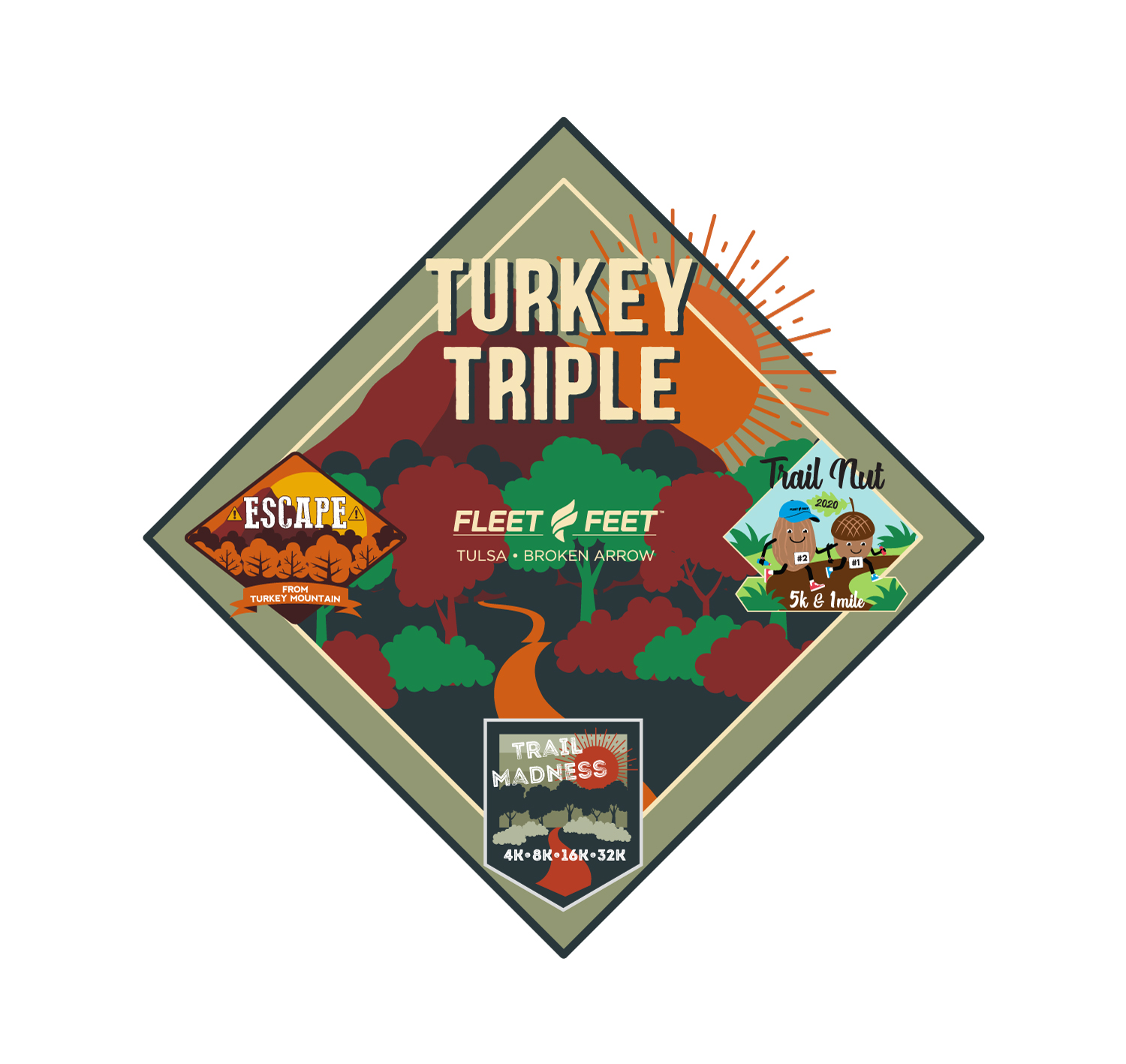 The Turkey Triple is a series of our 3 trail races that take place at Tulsa's urban wilderness area - Turkey Mountain!
As a participant in the Turkey Triple, you'll get the option to purchase a limited edition Turkey Triple hat and/or shirt and you'll save on your race entry into each race.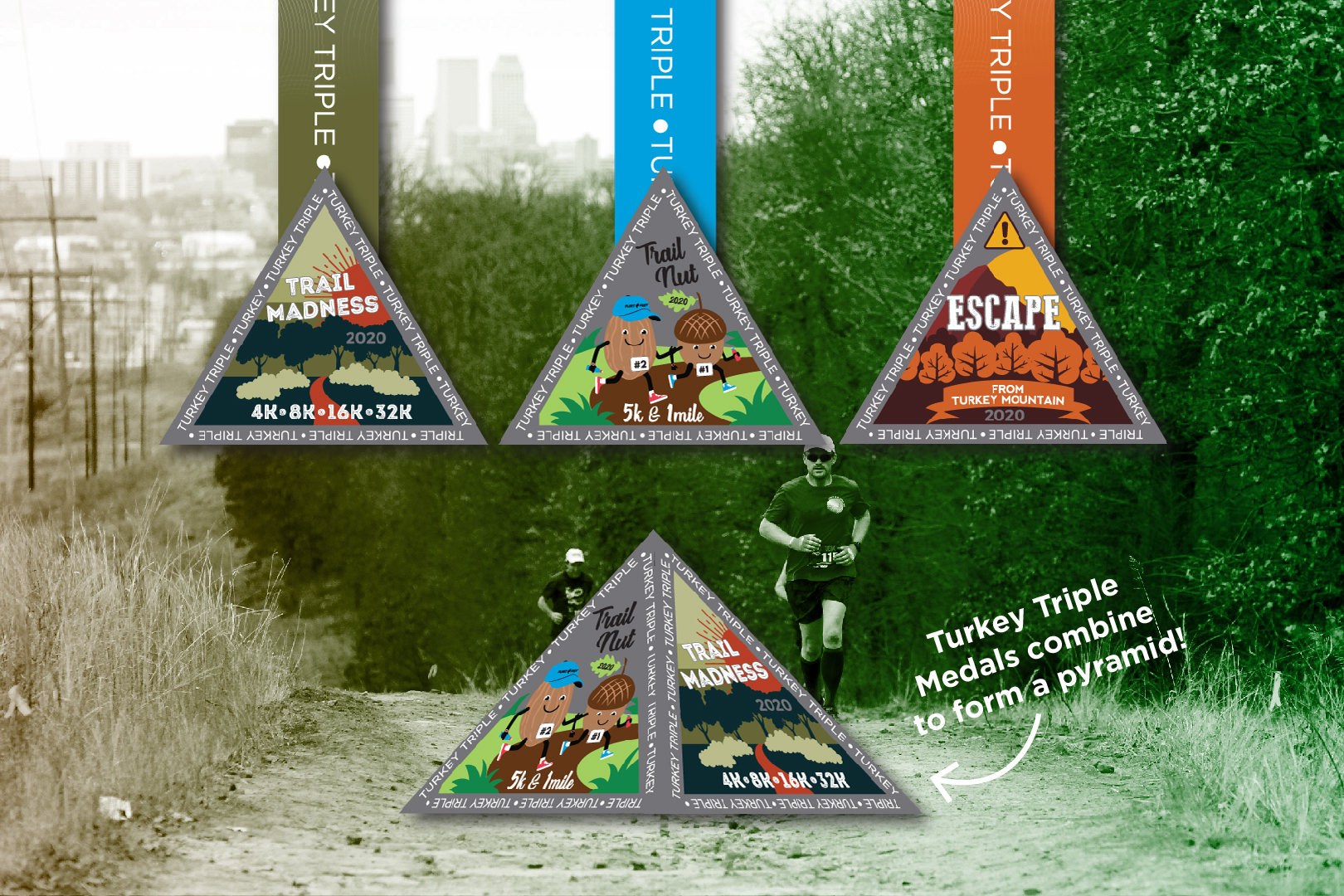 Participants of the Turkey Triple will receive a special edition race medal, in addition to the regular race medal, for each race in the series. These medals will combine at the culmination of the series to form a pyramid! This would look great in any medal collection!
The Turkey Triple is also the best way to save some money on your entries into these races - you'll get 5% off the registration fee of each of the races!
You can register for the Turkey Triple on any of the individual race's registration webpages - just click on "Bundle" (example shown below).