This weekend is Tax Free Weekend in Oklahoma! All three of our stores are participating, by law!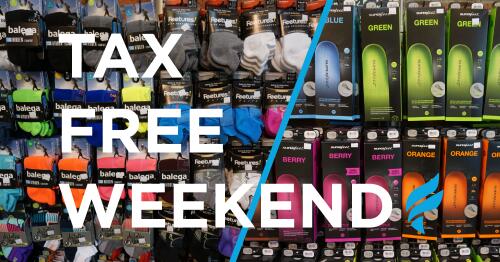 What's included?
- Shoes and apparel under $100
- Insoles
- Socks
- Compression Socks
- Headwear
- Sandals

Please note items ineligible for tax free holiday include electronics,, massage tools, spikes, and more...