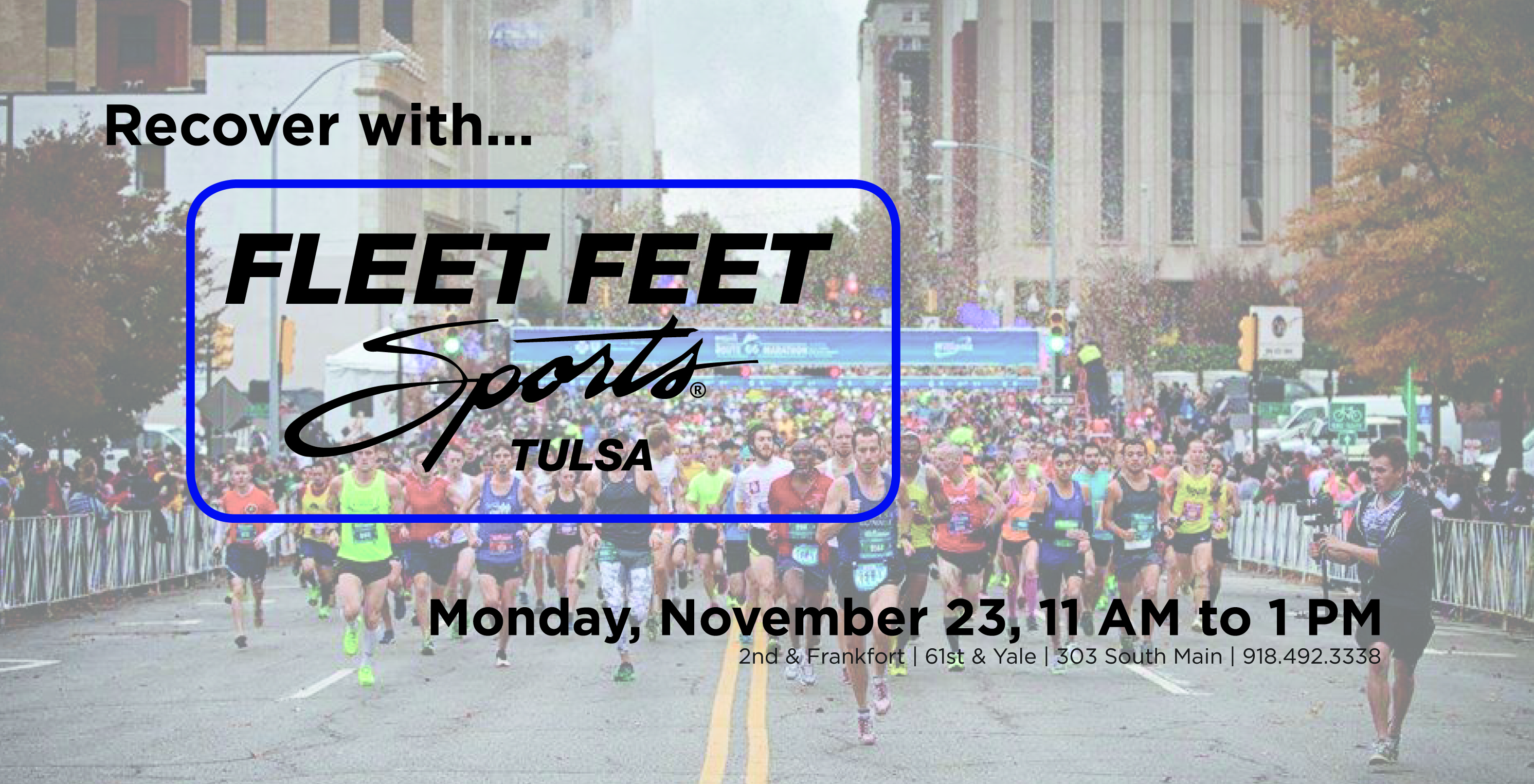 Continue your post marathon celebration and recovery on Monday at all three Fleet Feet Sports locations from 11 – 1 on November 23rd.  Each location offers various types of Joint Relief and Muscle Recovery.   Present at Kingspointe and Blue Dome stores will be PowerPlay Cold & Compression.
Joint Relief and Muscle Recovery - No other compression and cold therapy system tops the convenience, value and flexibility of PowerPlay. At approximately one pound, PowerPlay is convenient for travel or home use–and with three ports that each offer cold and intermittent, sequential compression for joints and muscle relief, PowerPlay gives you more therapy options. Our products combine the benefits of both cold therapy and compression therapy to get you optimized results.
Our Broken Arrow store (303 S Main) will feature PT Kim Ngo from Excel Therapy. Our Blue Dome store will feature Shawn Mayes, also of Excel Therapy.  Our Kingspointe Village store (61st & Yale) will feature Dr Biddle and Lynn of Integrated Physical Therapy and PT Darrell Platt of Excel Therapy.
Come get your recovery on and share your medal with us!