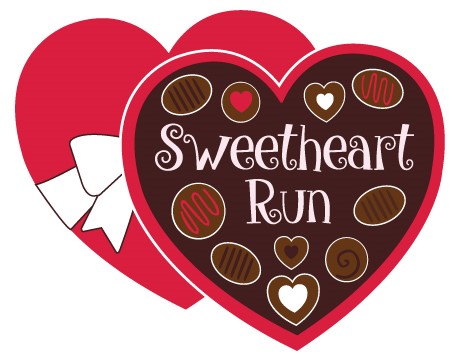 NAME: Sweetheart Run
To register, click HERE.
NO RACE DAY REGISTRATION WILL BE AVAILABLE! 
Click HERE for Participant Race Instructions
As of 2-17-17, the 5k, 10k and DOUBLE are SOLD OUT. A limited number of Fun Run spots remain.  Registration for the remaining Fun Run spots will close at 7 pm on Friday, February 17 and NO race day registration for any event will be available.  
DATE/TIME: Saturday, February 18, 7:45am
LOCATION: Feet Feet Blue Dome
WHAT: 5km at 7:45am
10km at 8:30am
Fun Run at 8:35am
COURSE:  CLICK HERE TO VIEW COURSES
ABOUT THE EVENT: All participants will receive a long sleeve cotton t-shirt.
FINISHER MEDALS FOR ALL RACES!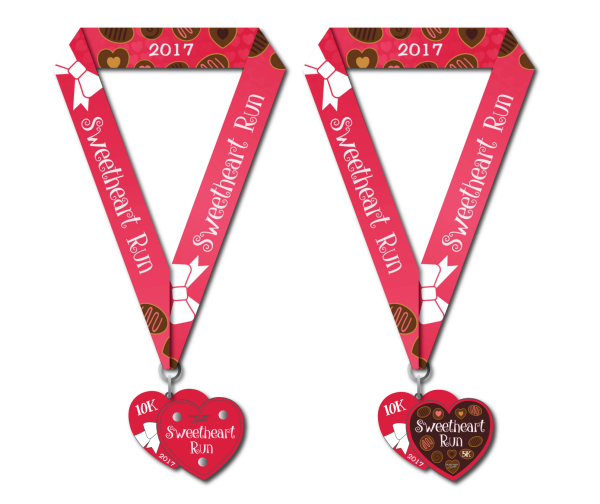 The 5k Finisher Medallion (no ribbon) magnetically inserts into the 10k Finisher Medal! Complete the Double (5k+10k) to earn and complete the set! 
Refund and Transfer Policy
All registrations are final. No refunds within 30 days of event. No make-up date in the event the race is cancelled due to weather. Entries are not transferrable. 
Non-Profit Beneficiaries
The 2017 Sweetheart Run benefits three local non-profits:
When you register, you'll get to choose one of them for your registration to benefit - for each selection we will donate $3 to that charity. For example, if one charity receives 500 selections, we will donate $1,500 to that charity. On top of that, each person can choose to make an additional donation to that charity – all of that money will be provided to the charity!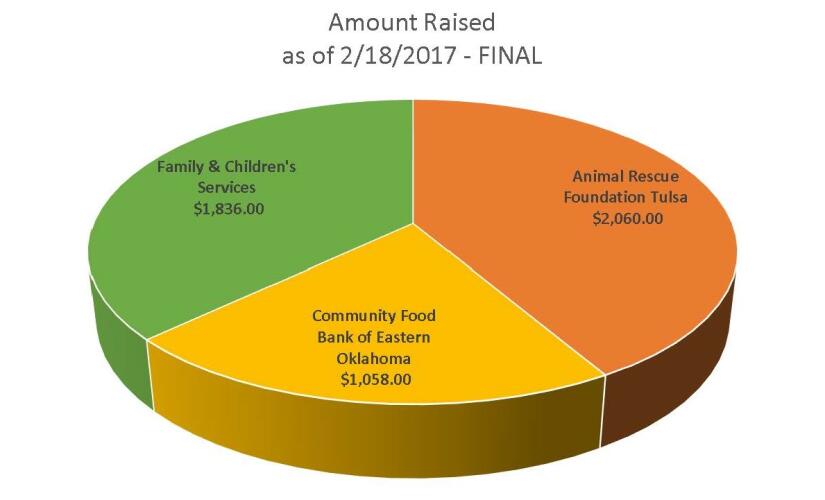 To make the benefit to these non-profits as large as possible, tell friends and families about this race so they can sign up and support one of the three charities!
How to register:
Online registration prices:
Individuals:
 
 
 
 
 
Couples:
 
5KM
 
 
 
 
 
5KM
 
$30
 Through 1/1/2017
 
 
 
 
 $60
 

Through 1/1/2017

$35
 1/2/2017 - 1/31/2017
 
 
 
 
 $65
 

 1/2/2017 - 1/31/2017

$40
 2/1/2017-2/18/2017
 
 
 
 
 $70
 

2/1/2017-2/18/2017

10KM
 
 
 
 
 
10KM
 
$35

Through 1/1/2017

 
 
 
 
$70

Through 1/1/2017

$40

 1/2/2017 - 1/31/2017

 
 
 
 
$75

 1/2/2017 - 1/31/2017

$45

2/1/2017-2/18/2017

 
 
 
 
$80

2/1/2017-2/18/2017

Double
5KM and 10KM
 
 
 
 
Double
5KM and 10KM
$45

Through 1/1/2017

 
 
 
 
$80

Through 1/1/2017

$50

 1/2/2017 - 1/31/2017

 
 
 
 
$85

 1/2/2017 - 1/31/2017

$55

2/1/2017-2/18/2017

 
 
 
 
$90

2/1/2017-2/18/2017

Fun Run
 
 
 
 
 
 
 
$15

Through 1/1/2017

 
 
 
 
 
 
$20

 1/2/2017 - 1/31/2017

 
 
 
 
 
 
$25

2/1/2017-2/18/2017