Online Registration is Closed.  Register at Fleet Feet Blue Dome beginning at 1 pm Saturday 11/7 - back parking lot!
Click Here for Race Instructions!
Online Results will be posted here.
NAME: 2015 McNellie's Pub Run
DATE/TIME: Saturday, November 7th, 2015 @ 3 pm
LOCATION: 2nd & Frankfort
WHAT: 4 Mile Run 
4Mile Run + Guinness Challenge
One Mile Fun Run 
COURSE: Click here to view course
ABOUT THE EVENT: Join us for the Annual Tulsa McNellie's Pub Run. This race runs through Downtown Tulsa starting in front of Fleet feet Blue Dome and ending in front of McNellie's. Take the Guinness Challenge, if you dare, participants will have to FINISH three 12 ounce Guinness pints during the 4 mile run.
PRICING: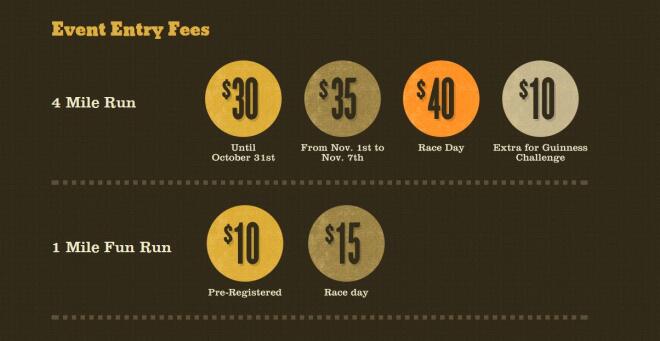 .