What is plantar fasciitis?
Plantar fasciitis (pronounced "PLAN-ter fash-ee-EYE-tus") is a very common cause of foot and heel pain. The plantar fascia is the ligament that spans from your heel bone to your toes on the bottom of your foot. It supports the arch of your foot. If you strain your plantar fascia, it gets weak, swollen, and irritated (inflamed). This causes your heel or the bottom of your foot hurts when you stand, walk, or run.
Plantar fasciitis is most common in middle-aged people. It also occurs in younger people who are on their feet a lot, like athletes or soldiers. It can happen in one foot or both feet.
What causes plantar fasciitis?
Plantar fasciitis is caused by straining the ligament that supports your arch. Repeated strain can cause tiny tears in the ligament. These can lead to pain and swelling. This is more likely to happen if:
Your feet roll inward too much when you walk (excessive pronation).
You have high arches or flat feet.
You walk, stand, or run for long periods of time, especially on hard surfaces.
You are overweight.
You wear shoes that don't fit well or are worn out.
You have tight Achilles tendons or calf muscles.
Most people with plantar fasciitis have pain when they take their first steps after they get out of bed or sit for a long time. You may have less stiffness and pain after you take a few steps. But your foot may hurt more as the day goes on. It may hurt the most when you climb stairs or after you stand for a long time.
No single treatment works best for everyone with plantar fasciitis. But there are many things you can try to help your foot get better:
Give your feet a rest. Cut back on activities that make your foot hurt. Try not to walk or run on hard surfaces.
To reduce pain and swelling, try putting ice on your heel. Or take an over-the-counter pain reliever like ibuprofen (such as Advil or Motrin) or naproxen (such as Aleve).
Do toe stretches, calf stretches, and towel stretches several times a day, especially when you first get up in the morning. (For towel stretches, you pull on both ends of a rolled towel that you place under the ball of your foot.)
Get a new pair of shoes. An OutFitter at Fleet Feet will measure your feet using our fit id™ 3D foot scanning technology, visually analyze your foot, and recommend a few shoe options and will then recommend a pair of insoles that will help with your Plantar Fasciitis. Over-the-Counter Orthotics (such as Superfeet Insoles) can go a long way to helping support your feet by stabilizing any movement within the shoe that may be compounding your foot pain.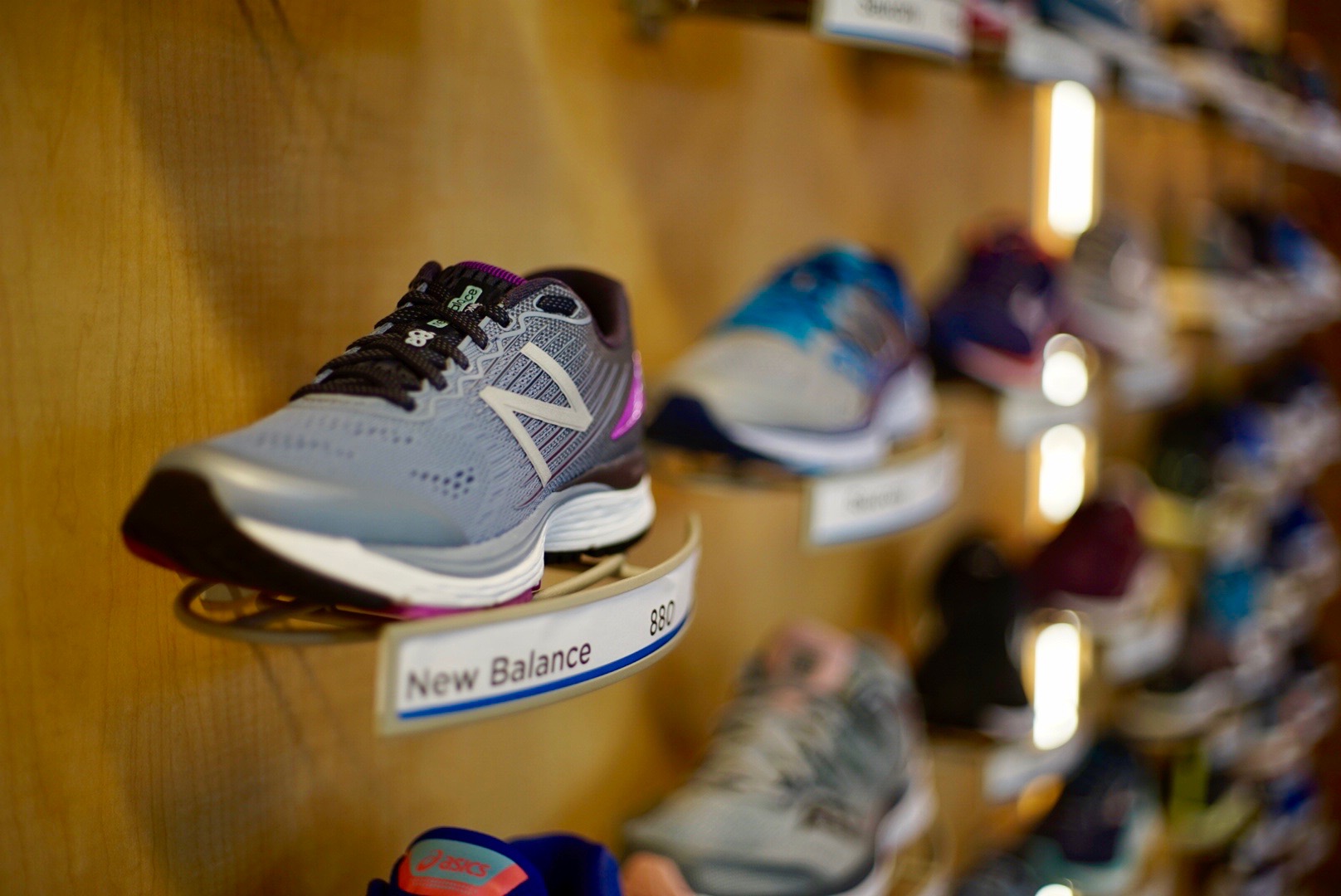 A Strassburg Sock is a splint sock to be worn at night that will gently hold your foot in a position that places tension on the plantar fascia without uncomfortably squeezing or stretching the toes and placing unnecessary tension on the calf. This prevents your plantar fascia from contracting overnight which is the cause of severe morning pain as the plantar is stretched back out again after a night of contracting.
An OS1st Performance Foot Sleeve can help ease heel and arch pain and support recovery by providing targeted compression to 6 zones on the foot.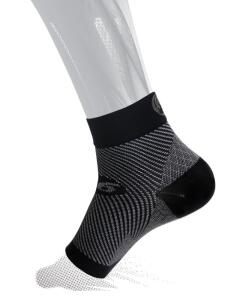 A TriggerPoint Nano Foot Roller (or similar targeted active recovery product) is designed to increase flexibility in the foot and relieve minor muscular aches and pains associated with the foot and forearm. The NANO Core is a unique surface that allows for compression that mimics the fingertips of a massage therapist's hands.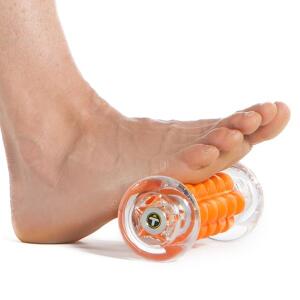 All OutFitters at Fleet Feet Tulsa | Broken Arrow are trained in injury prevention and active recovery techniques and products and can help recommend some options that can significantly help aid your recover from Plantar Fasciitis. Ask an employee for assistance when you visit one of our locations!
How long will it take for the pain to go away?
Plantar fasciitis most often occurs because of injuries that have happened over time. With treatment, you will have less pain within a few weeks. But it may take time for the pain to go away completely. It may take a few months to a year.
Stay with your treatment. If you don't, you may have constant pain when you stand or walk. The sooner you start treatment, the sooner your feet will stop hurting.
---
This post was adapted from: http://www.webmd.com/a-to-z-guides/tc/plantar-fasciitis-topic-overview#1 on 6/15/17. This information is not intended to replace the advice of a doctor. Fleet Feet Tulsa | Broken Arrow disclaims any liability for the decisions you make based on this information.