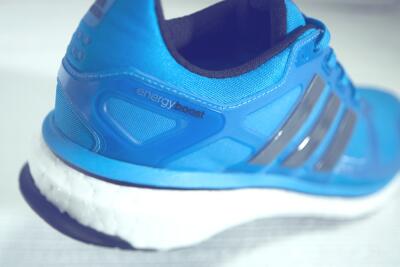 Our biggest shoe surprise of 2013 was the revolutionary Adidas Energy Boost. The shoe changed the way we think of the balance of cushioning and responsiveness; it taught us that sometimes you can have it all. The second generation of the Energy Boost didn't mess with a good thing – the geometry stays the same, you can expect a familiar feel of this lightweight, performance-oriented trainer. Slight tweaks to the tongue, upper fit and midfoot wrap update the signature glove-like fit and a smart tweak to the Torsion System give this neutral trainer a small amount of rearfoot stability.
We wish more updates were as true to what works as this one, if you liked the Energy Boost you're going to love the 2.0. If you love the cushioning but are looking for a different type of fit or function – we also have the world-record setting Adios Boost racing flat and the more cushioned and roomy Glide Boost – all available at both Fleet Feet Sports Tulsa stores.
Come take the Adidas Boost collection, including the brand-new Energy Boost 2.0, for a test drive at our KingsPointe location on Saturday March 22, 2014 from 8am-12pm!