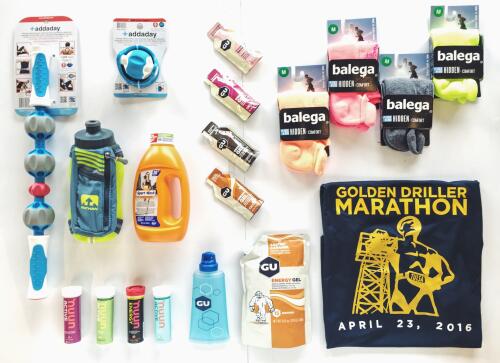 Whether you're planning to crush it in T-Town at the Golden Driller, taking your talents to OKC, or if you're going with both barrels and racing two in one weekend, we have all your race essentials ready to go. 
The Golden Driller Marathon Expo Sale will start Wednesday, April 20, at all three Tulsa-area locations and will offer discounts on those last-minute necessities. Sale includes specials on GU, Nuun, Addaday, Balega, Nathan Sports and Clearance Apparel! 
Stop in whether you plan to race or rest this weekend. And good luck!