Be ready for every run with the Altra Torin 7.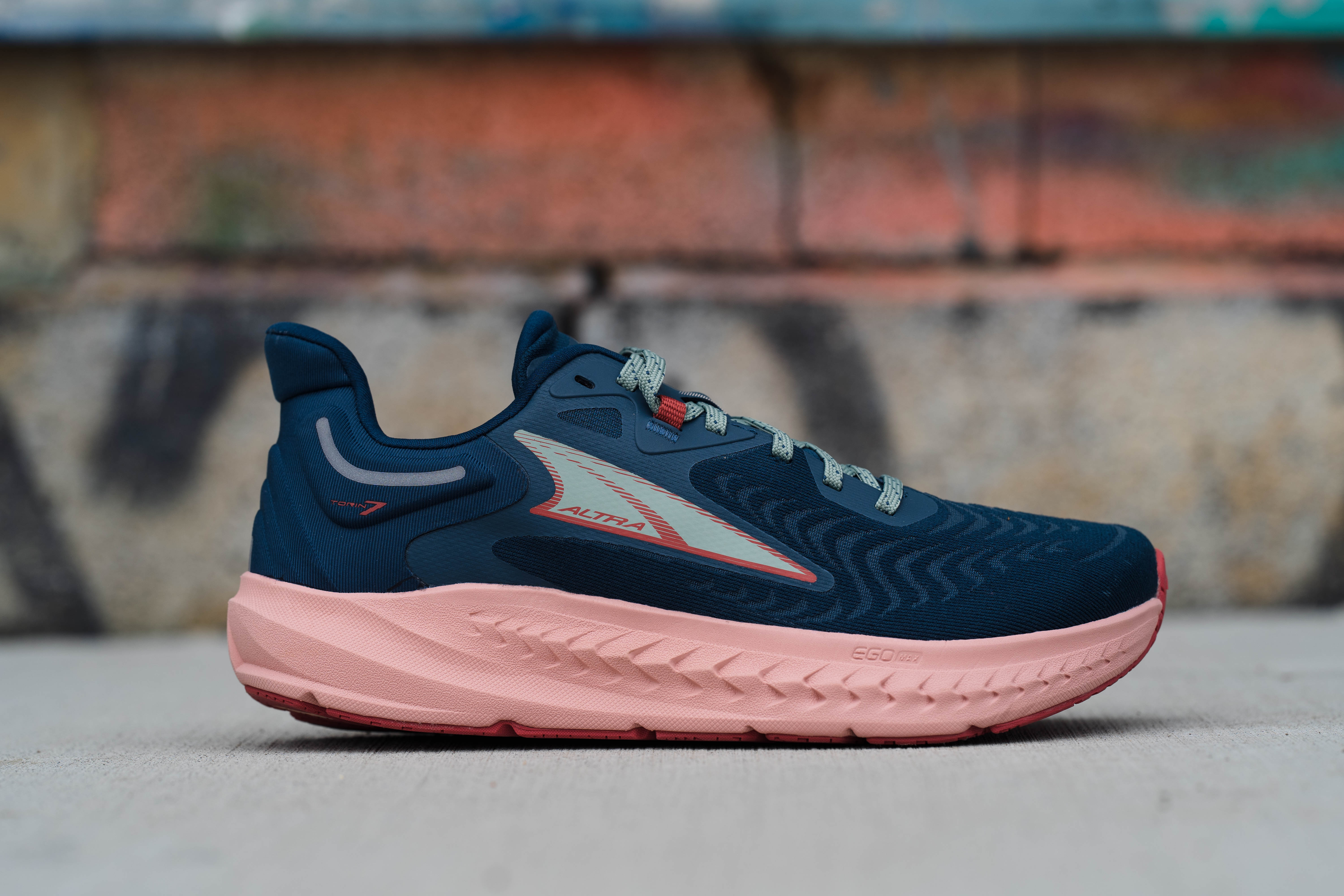 Every step will be plush and comfortable thanks to Altra's EGO™ MAX midsole. Designers added 2 mm more of this soft and bouncy cushioning to provide even more enjoyment underfoot.
One of the best neutral running shoes, the Torin 7 gives a smooth and reliable ride for runners and walkers of all abilities. It has Altra's signature balanced cushioning or zero heel-to-toe drop, which means that there's the same amount of cushion in the heel and forefoot for a more natural ride.
The new engineered mesh upper gives you comfort and breathability with an evolved molded heel collar for a locked-in fit. A redesigned tongue and wider lacing give you a plush feel and better fit for a variety of foot types.
The Torin 7 has Altra's signature wide forefoot that gives your toes room to wiggle and has Altra's Standard Fit that is in between its roomier Original Fit and sleeker Slim Fit.
The Altra Torin 7 lets you rack up the miles in comfort.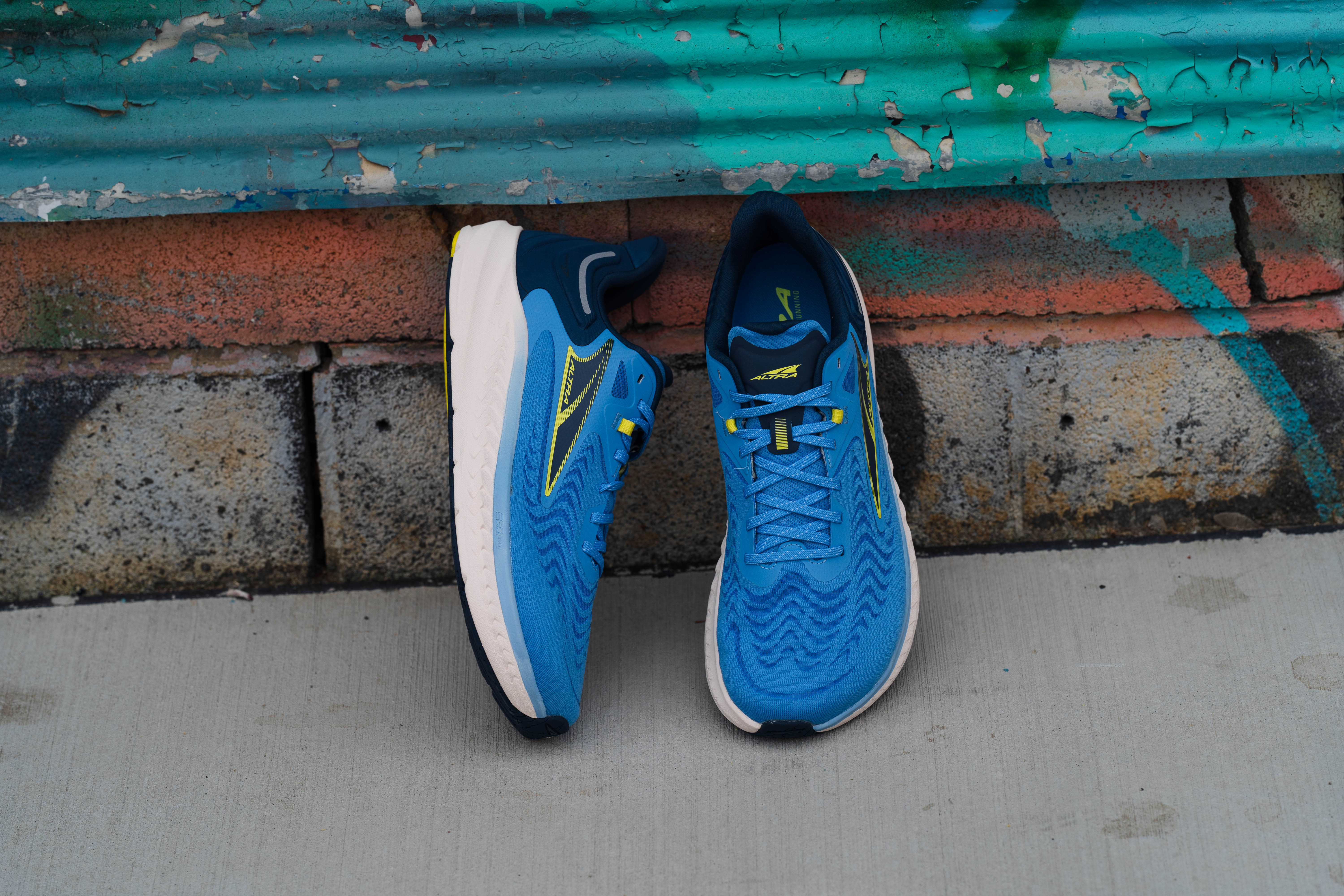 ALTRA® TORIN 7: Join the fitness revolution with this awesome running shoe! Your Women's Altra Torin 7 has a redesigned tongue that offers a plush, soft feel on top of your foot. Major improvements have been made to cushion and comfort with the addition of Altra EGO™ MAX midsole foam. The engineered mesh upper is designed for maximum comfort and breathability. Finally, the evolved molded heel collar ensures an ultra-cozy fit that locks you in so you can really move. Unleash your full running potential with your Altra Torin 7!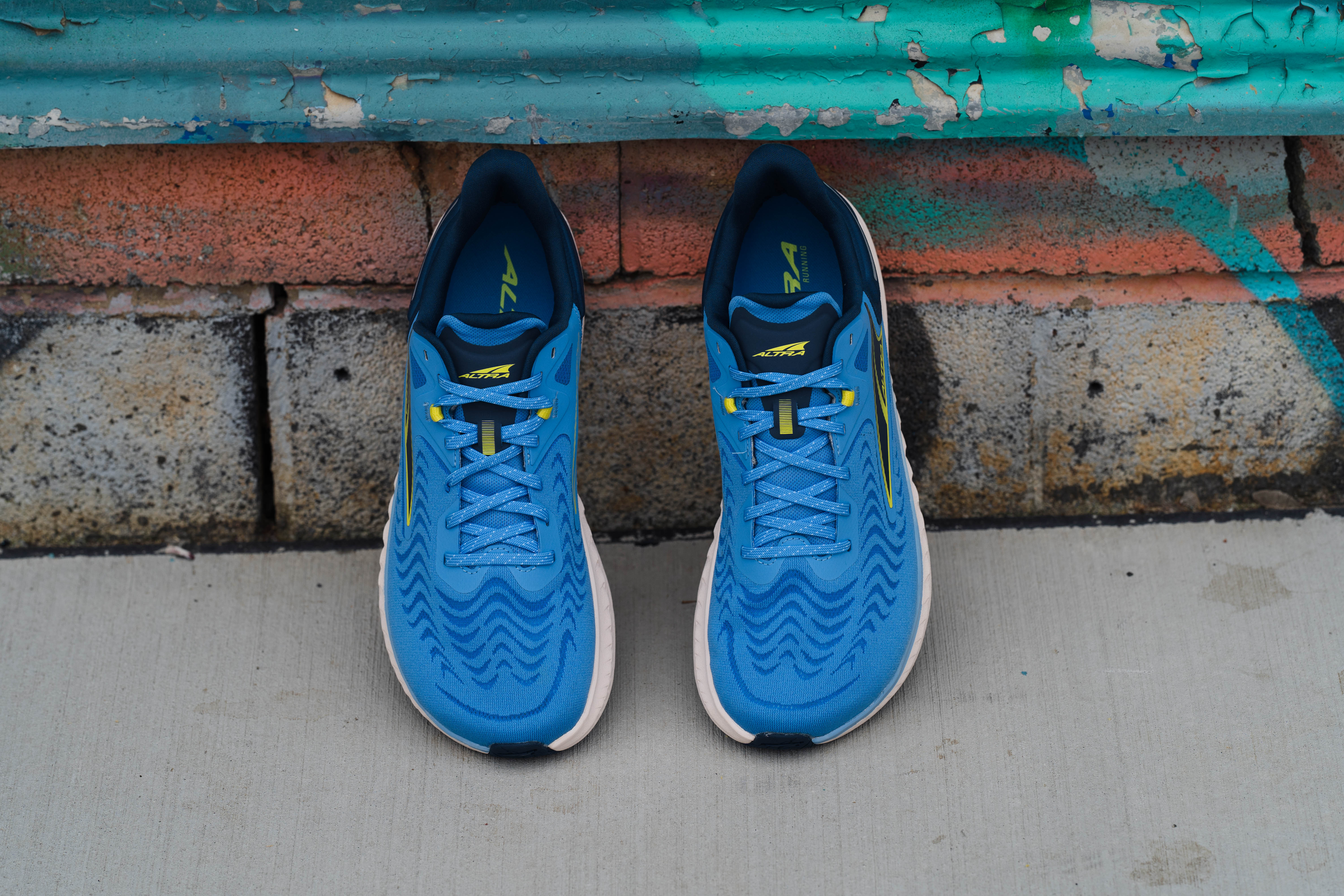 Running Shoe Support: Neutral runners who don't need a lot of extra support will enjoy the feel of the Altra Torin 7.
Cushion Level: Max Cushion maximizes that plush feel, so every step feels soft and smooth no matter how far you're running.
Midsole Drop: Your Altra Torin 7 has a heel to toe drop of 0 mm.
Shoe Weight: 8.0 ounces
Stack Height: 30mm
Perfect For: Runners who are looking for a zero-drop shoe comfortable for any distance.
Breathable Upper: The lightweight engineered mesh upper ensures heightened ventilation and comfort for long runs or all-day wear.
Soft-Touch Details: The redeveloped tongue is plush for a soft feel against your skin.
Locked-In Fit: The evolved molded heel collar is for added comfort and a locked-in fit.
High-Cushion Comfort: Improved underfoot cushion with added Altra EGO™ MAX midsole foam gives each stride an extra boost.
Unrestrictive Fit: The Standard Footshape™ Fit gives you room in the toe box to relax and run with a high-cushioned barefoot feel.