One of the hardest times of year to keep moving – winter. Keep moving when it's colder than you want it to be by following these helpful guidelines:
#1: Safety First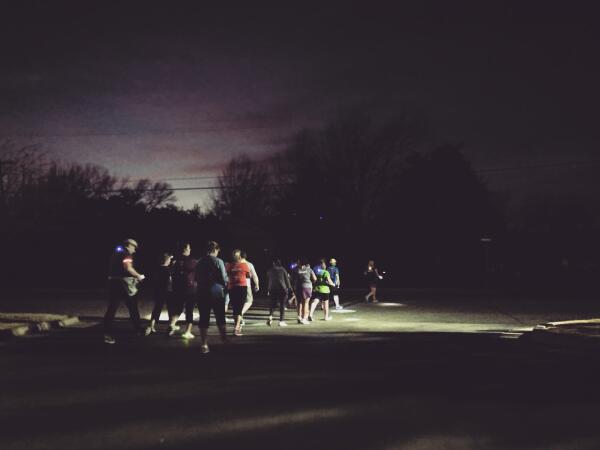 With the time change, we're all faced with much more darkness in our daily schedules! Reflective apparel and safety lights are a difference-maker when it comes to keeping you safe and identified to those around you. Make sure you choose apparel that has some sort of reflective material built in. Combine reflective apparel with visibility products – lights that can clip on to things you're already running with, reflective phone cases, armbands. Remember that drivers have to make split-second decisions so the more visible you can make yourself, the more you help them decide not to hit you.
#2: Get Technical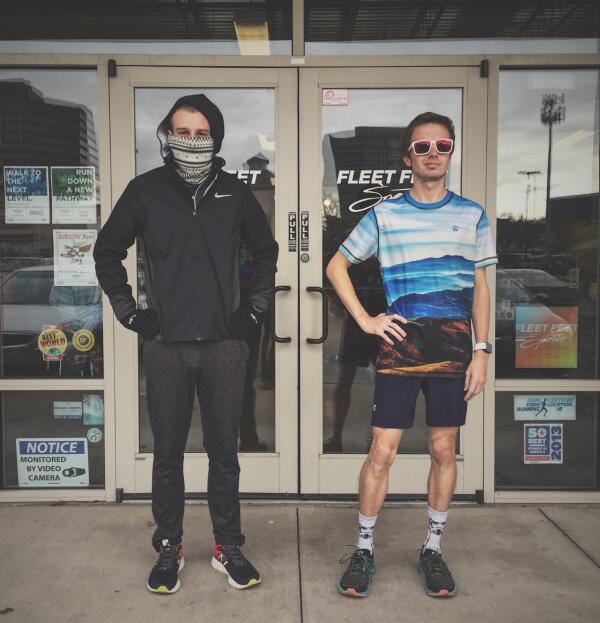 Cotton may be "the fabric of our lives", but it shouldn't be the fabric of our fitness lives. Make sure you're getting your winter workouts done in technical apparel. The materials technical clothing is made of help wick away moisture from your skin as you sweat (you will still sweat even when it's cold out) keeping you warmer and drier. This applies to the gloves, socks, tops, bottoms, hats, bras, and any other items you might have against your skin!
#3: Layering – Top Heavy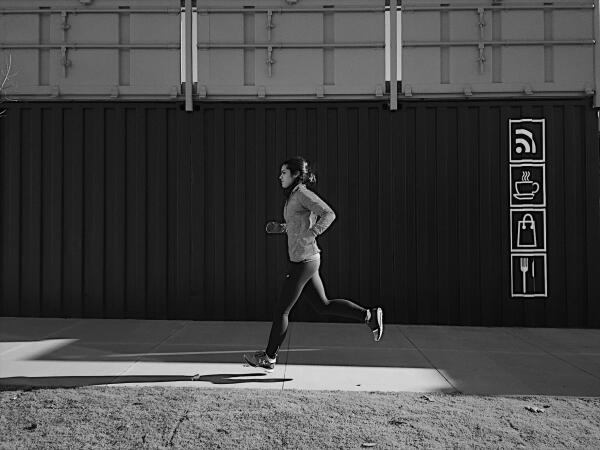 Winter weather can change quickly, especially in Oklahoma. Your body temperature is directly affected by this, so be ready for anything. When it's cold, it's a good idea to start out with a base layer, something technical and moisture-wicking, and a vest. The vest helps keep your core temperature regulated and locks in important warmth you don't want to lose. Usually, you'll want tighter fitting baselayers so that you can fit more layers on top of them. The idea is to not restrict your range of motion so you can still move comfortable. Different weights and thickness of technical apparel help give you options to stay warm.
#4: Layering – Bottoms Up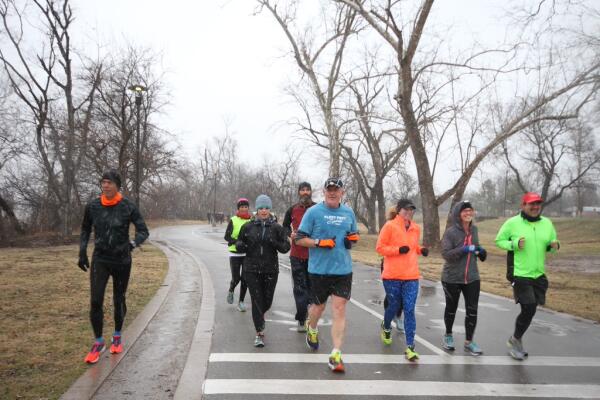 Personal preference and how sensitive your legs are to the cold air determines when you make the switch from shorts to pants or tights. Choose technical fabric, moisture-wicking pants that won't chafe or rub. Pants and tights come in different weights that allow you to tailor your legwear for how cold your run is going to be. You'll want a pair of pants or tights that can protect from the cold wind.
#5: Head, Fingers, Hands & Toes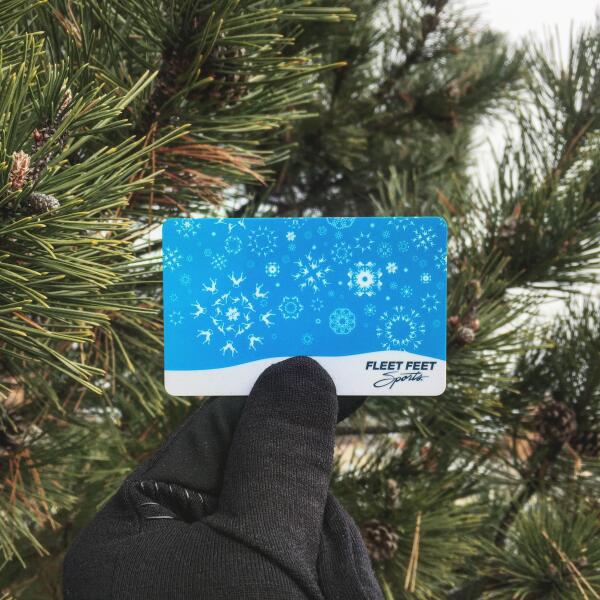 Gloves, hats, and socks can make all the difference when it comes to staying comfortable and warm in the winter. Your head, hands, and feet are the most vulnerable areas on your body to cold air. Make sure they're covered with technical fabrics. You want to pay special attention to your ears and fingers – the lower amount of blood flow these body parts have means that they'll get colder easier and be more difficult to warm up.
#6: Running on Ice and Snow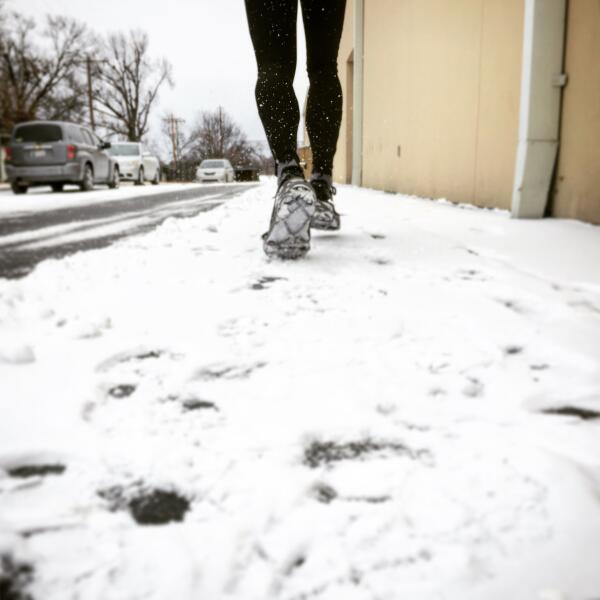 Winter brings ice in several forms. Try to avoid running or walking on ice during your workouts if possible. Always remember that it can be difficult to see ice on the ground. Just as black ice is dangerous while driving, it is also dangerous on foot. You may have to change your stride a bit to avoid falling. Wear shoes with good traction and consider adding traction to your footwear with a device like Yaktrax. Yaktrax pull onto your shoes easily and comfortable add traction that will help keep you from spills and falls that can derail your training.
#7: Hydrate, Hydrate, Hydrate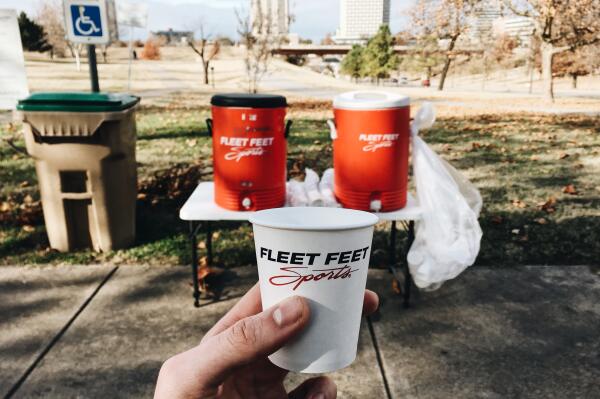 During the summer months, it's easier to remember to drink water. But hydration is just as, if not more, important during winter months. Remember to drink before you are thirsty. It's important to bring your own hydration with you on your workouts because your normal area water fountains may be turned off for the winter. Some bathrooms may also be closed for the season, so plan your route with that in mind. You may choose to do shorter routes done as loops rather than long out and back runs to give you more options when it comes to hydration and facilities.
#8: Love the Sun - But Not Too Much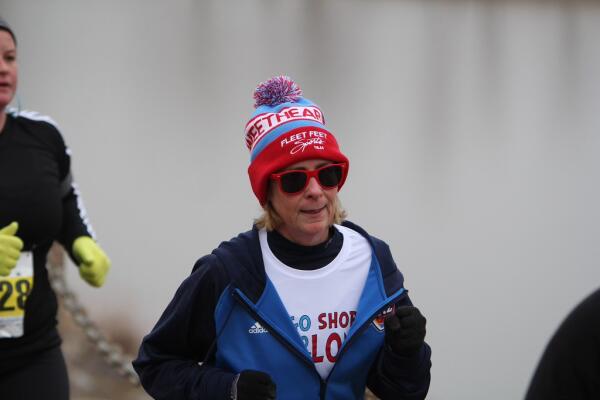 While the sun can help keep you warmer, it's also something you should be wary of. A good pair of running sunglasses with proper UV protection can help protect your eyes from the harsh winter sun. When it snows, the sun can reflect off the ground and be just as damaging as when it comes from above. Sunglasses can also help keep the cold wind out of your eyes, making your run more comfortable overall!
#9: Be Prepared For The Worst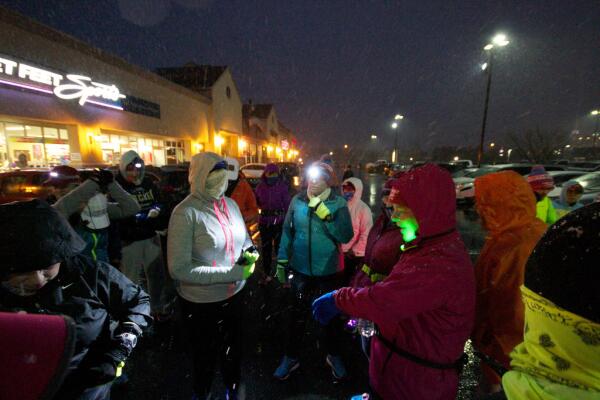 You should always carry a form of ID with you during your workouts, and most people carry their cell phones with them. In winter weather, these accessories become even more important. Also considering some form of money with you during your outings. Winter weather can change fast and your chances of experiencing something unexpected increase quite a bit. Nobody wants to get stuck in the cold with no way to get back home. You never know when and where you might have to bail on a workout and need to get in touch with someone to help you get home safely!
#10: Warm up Pre-Run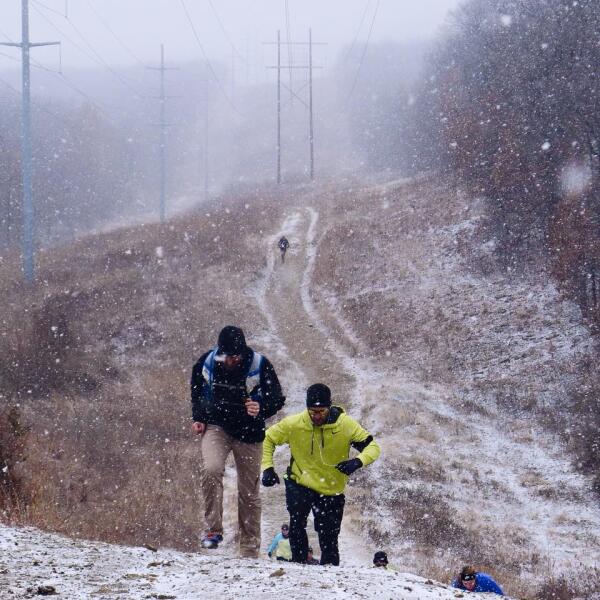 Getting your internal body temperature up before you head out for a workout can help make the start of your workouts a little more bearable. Move around and do some dynamic stretching for a few minutes indoors to get the blood pumping a bit. You'll be more comfortable transitioning to the outdoors if you're already warm beforehand. Even in very cold weather, your core body temperature can do a lot to keep you warm!