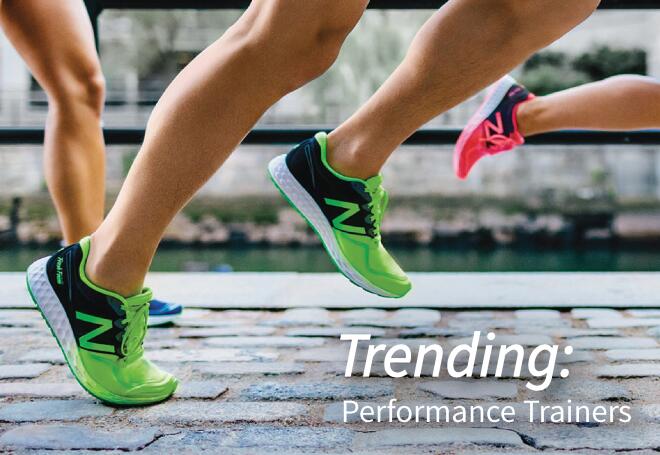 This spring's new footwear is all about putting a little extra spring in your step, with lightweight and responsive shoes for all runners and walkers who sometimes want to move a little quicker. They make perfect companions to your longer-mile trainers. Both updates and new shoes in this category make for faster–paced workouts and are great choices for races and cross training.
The Zante, for instance, is the second in New Balance's Fresh Foam collection, a sister to the high-cushion Boracay. This brand new shoe will be available March 19th at both Fleet Feet Tulsa stores, with a kickoff party at Fleet Feet Kingspointe that evening from 5-8pm. The Zante uses a slightly firmer version of Fresh Foam, is lower to the ground, and has a pronounced toe-spring which assists in transitioning from mid-stance to toe-off as quickly as possible. This gives the shoe a fast feel regardless of pace; it's a shoe that urges you to go a little faster. The construction of the shoe is simple, using only what's necessary, and that is part of its low weight and low price ($100).
Performance shoes aren't just for those breaking tapes and qualifying for Boston. They're for anyone chasing a PR or who want a shoe that won't hold them back in a track or tempo workout.  
In addition to the Zante, the Brooks Launch (also $100) is a newly-updated performance trainer fresh to our lineup, but one that has been a fan favorite for several years. Our best-selling Hoka, the Clifton ($130), is essentially the performance trainer of Hokas.
If the spring air has you thinking about pursuing a faster time in your 5K or edging out some age-group competitors, our FIT Professionals will match you to the best footwear, essentials, and apparel to maximize your performance.
See you in the start line.