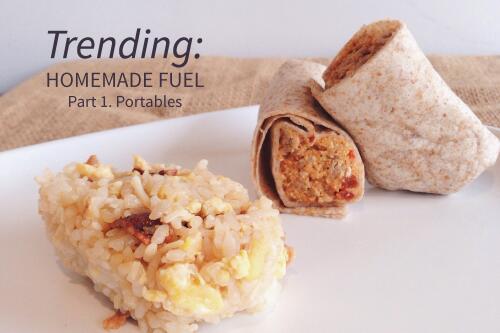 The second most popular topic of conversation with runners and walkers, after how our training is going, is nutrition. 
Road warriors are always on the hunt for fuel that is readily portable, great-tasting and gentle on the system. We want easy, fast, delicious and nutritious and we want it now. Gels and chews suit this purpose at the height of convenience, but there are times when endurance athletes crave something more nutrient dense and without all the sweetness. 
When Fleet Feet Tulsa introduced Skratch Labs hydration, we also brought in a cookbook from the brains behind the drink. The Feed Zone comes from Dr. Allen Lim and chef Biju Thomas. These guys are as serious about food as they are about training, having worked with elite American cyclists. We figured if their recipes were good enough for Grand Fondo winners, then they are good enough for us.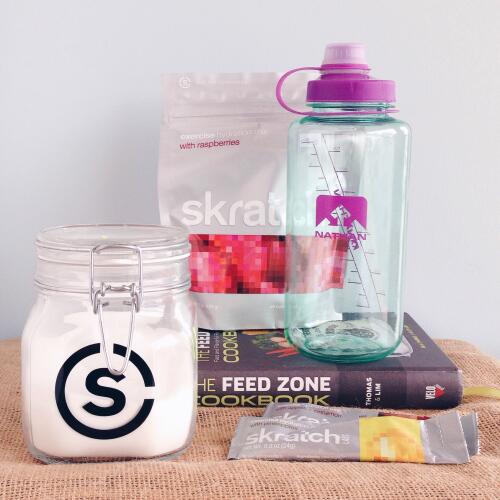 On Wednesday night, some of our training programs got to sample two of the PORTABLE recipes from the cookbook. They tried both the Sweet Potato Burrito and Allen's Rice Cakes, and both garnered great reviews.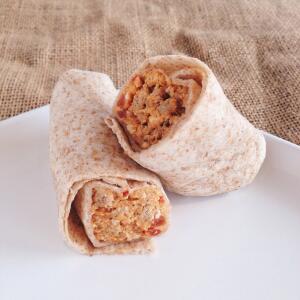 First, it's important to note that Lim and Thomas are not offering some new fad diet. What the cookbook provides is high-carb, high-quality protein and fat recipes for endurance athletes. While these may be great for the guys who will wear the yellow jersey, most of us won't be able to eat exclusively from this book. That said, the ingredients are easily found, nutritious and affordable by most budgets. Another benefit especially to the portable recipes is that they make several portions. These can be wrapped and frozen until you're ready to eat them. 
The burritos contain mashed sweet potato, scrambled egg and ground turkey.Prepared salsa and homemade taco seasoning give them enough spice to make them interesting, but the food is designed to be kind to the tummy so keep that in mind when preparing your own. Allen's Rice Cakes were a response to athletes craving something salty rather than sweet during long training sessions. Sticky white rice mixed with bacon and eggs form the foundation of these transportable bars. Brown sugar and Parmesan cheese give a flavor kick.  Both the burrito and the bar are made with the long distance athlete in mind; they are supposed to taste great at any temperature.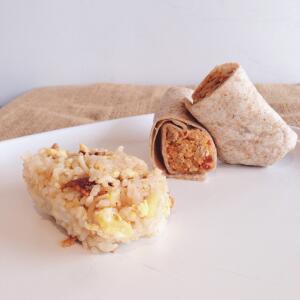 Our taste testers seemed to prefer the rice cakes to the burrito but enjoyed both. (Perhaps the bacon tipped the scales?)
 Comments ranged from "Yummy!" to "Awesome! Loved it!" This chef's personal favorite was "Really good burrito/Awesome rice cakes." 
We'll be trying out some more recipes in the coming weeks. Take a browse through the book at the store and tell us what you would like to try.