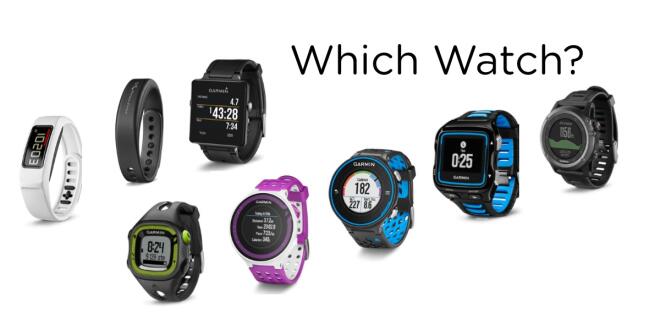 Few pieces of gear become as personal to an athlete as his watch. A recent image circulating on social media stated "If you see me collapse, pause my Garmin!" We act like our mileage doesn't count if it isn't captured by the Garmin, and we do laps in the parking lot to push a 5.87 mile run an even 6.0. Garmin has become synonymous with "GPS watch" and for good reason - we believe Garmin sets the standard against which all other fitness watches are measured (get it? Measured). Garmin hits all the bases with a diverse lineup of reliable and innovative products. But with so many good options out there, it can be difficult to find the "right" watch for you. Just like fitting shoes, our dedicated FIT professionals consider your needs, activities, budget (and wrist size) to FIT you for the perfect watch.
We carry a wide selection of Garmin GPS watches and fitness trackers, but if there is an option or color we don't have on hand we can almost always get the item within 2 days, which means you can get exactly the watch you want every time.
Keep in mind that our Personal Rewards program is unmatched and can turn your Garmin investment in to up to $60 in reward vouchers for your next purchase!