Athletes are always looking for the magic bullet, the little tweak, the hidden secret that will take our training from meh to marvelous. Fortunately, Fleet Feet has the decoder ring that can unlock the truth.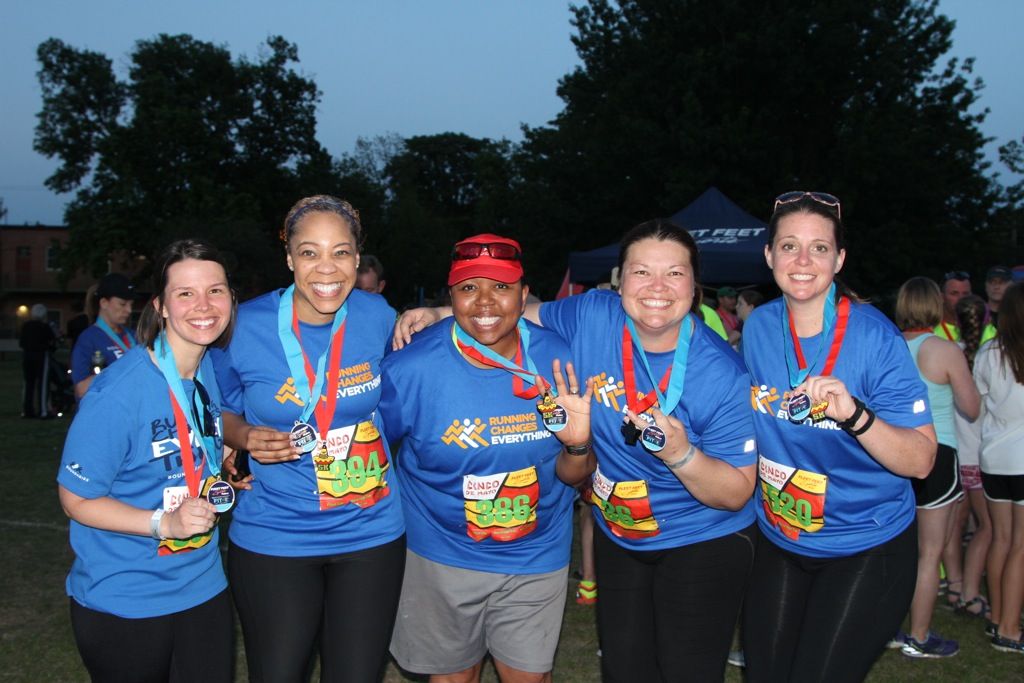 Many of us remember well the first time we mustered up the courage to walk in the doors of Fleet Feet, scared staff would escort us to the door for not being an elite runner. We can still feel the nerves thrumming under our skin, fear shrouding us. Like our friend Valerie. 
Valerie* has just registered for her first Pathways session, after rolling her way through No Boundaries FIT I and No Boundaries FIT II. She joined No Boundaries last year, "because I wanted to learn how to run. I didn't just want exercise. I wanted to learn why I should exercise and how running actually works." She liked that she didn't need any previous knowledge or experience. "This was an incredible relief. Walking into a gym is incredibly intimidating...No one wants to be the one who doesn't know how to use the equipment. I know how to use my legs, and that was all I needed to begin!"
That didn't mean it was easy. In fact, Valerie said she was "scared to death the week leading up to the first session...Walking in for the first session is the most difficult, simply because every other fitness experience for me has felt like a judgement fest." It didn't take long for her to realize this time would be different. Once Valerie found her pace group, she realized that there were others just as scared and apprehensive as she was. "I walked in anxiously and left confidently."
Valerie has gained fitness, confidence and a joy for activity. When she travels for work, she gets restless, and misses her running partners. She holds the secret to success.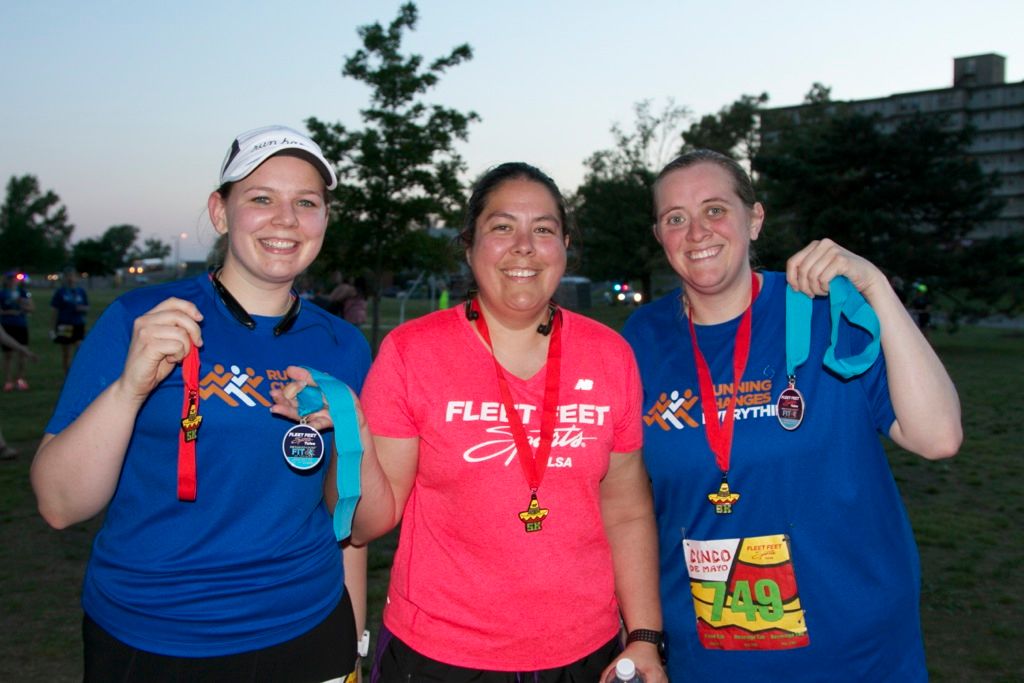 Plenty of us have very little interest in running, and are fairly certain it would take more than a circus full of clowns to get us to move that fast. 
Rose** had no interest in running and in fact, had every good reason to curl up in a ball and surrender. 
In July of 2012, her daughter Mary was diagnosed with Non-Hodgkin's Lymphoma. "I felt like the life had been sucked out of me." That news was challenging enough on its own, but Rose had relocated to Oklahoma, and her daughter was in Ohio. Being that far away seemed to compound the worry. 
For 4 months Rose flew to Ohio every 3 weeks to take care of her grandchildren while her daughter had treatment. While her daughter was in treatment to kill the cancer, Rose took another blow. Her mother was diagnosed with breast cancer. The hits didn't end there. Rose then discovered that both her sister-in-law and a very close cousin had lung cancer. 
One month into "this nightmare I walked into a No Boundaries FIT I launch meeting at Faith Lutheran in Owasso and ended up signing up that night.  I was 57 years old, over-weight, diabetic and mad as hell. I seriously felt like I needed to beat on something.  Guess what?  I did!  I beat the pavement with beginning No Bo, pounding Cancer, chemo, fear and anger into the pavement." Rarely is walking or running ever only about walking or running.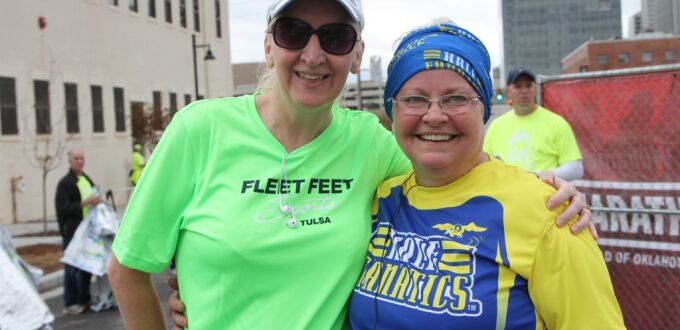 Somewhere along the way, Rose grew tired of the pain in her knees and in her Achilles. Frustration settled over her even as she struggled  to care for four women she loved. She felt like she would never be able to run more than a 5k. Amy Pinkerton, a coach Rose knew from NoBo, had made the switch to Walk FIT Distance, so "I knew I had to give it a try." The difference was tangible.
I have now completed 4 half marathons and I am training for number 5. The weight is still coming off , my diabetic meds have been reduced by half, my BP is closer to normal and my cholesterol is within normal limits. I love WalkFit and I am a walker!
Every day, Fleet Feet staff answers thousands of questions. Many of the questions are about our training programs, and many times the questions come under a thin veneer of fear. It's okay to be afraid. We want to share the secret with you. We want to tell you that with our programs, you will find your people, and hit your stride, and reach a goal and find something in you that you didn't know was there. Ask us the secret. We'll be happy to share. 
Learn all about our secrets to Training success by joining No Boundaries FIT -Run to 5K, Walk FIT Camp - Walk a 5K, Pathways - Run a 10K, or Walk FIt Distance - Walk a 10K Programs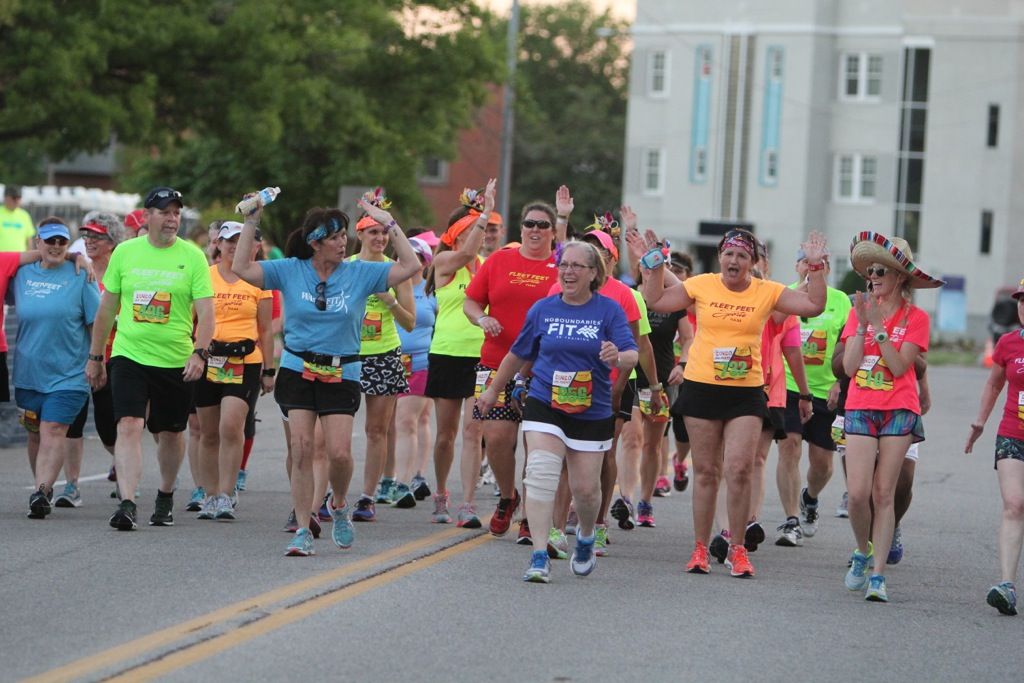 *Valerie's story is adapted from this.
**Rose's story adapted from this.