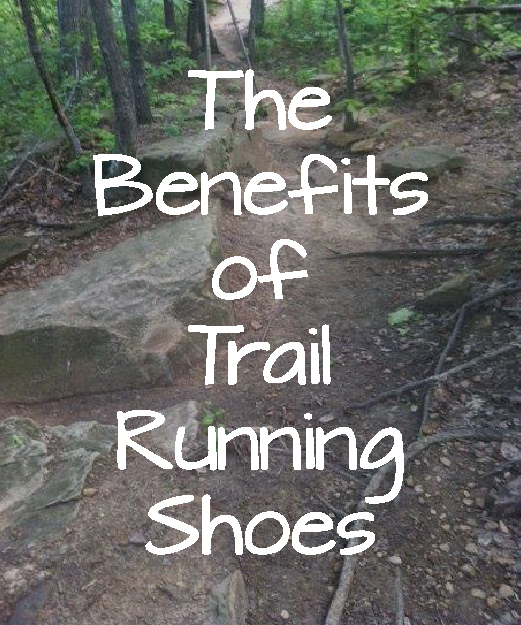 For fun and function, trail shoes are a worthwhile investment. Anyone interested in or already doing some trail running or light hiking can benefit from this specialty shoe. While in most conditions a dedicated trail shoe isn't completely necessary, they are essential in adverse conditions and always increase the enjoyment of running or walking on trails.
Trail shoes have come a long way. They used to be a low-top hiking boot slapped with a running shoe label, with soles so stiff and clunky running in them seemed like torture. Alternatively, they were just road running shoes in a  dark grey or brown. Today, trail shoes are purpose-built for the demands of trails and come in a variety of shapes and rides – and much better colors.
So, what are the benefits of a trail shoe?
1)      Outsole Grip: the outsole of trail shoes will often be covered in "lugs" instead of just smooth rubber and are often made in a softer, stickier rubber to grab on to dirt, roots and rock.
2)      Rock Protection: while not on all trail shoes, more rugged models will have a thin layer of rock protection embedded in the midsole to prevent sharp rocks from poking through the midsole.
3)      Durable Uppers: Trail shoes are built with more durable mesh and extra reinforcement around the toes to protect the feet and extend the life of the shoe.
In addition to the specific design benefits, owning a shoe dedicated to trail running spares a lot of wear and tear on your road shoes, not to mention protecting your road kicks from the mud and dirt in which your trail shoes should constantly be covered. It's fun to get dirty sometimes, and even more so with the right equipment. Visit us today for advice on the right shoes for your needs and join us on the trails by joining our free trail club, the Mountain Goats Trail Club.