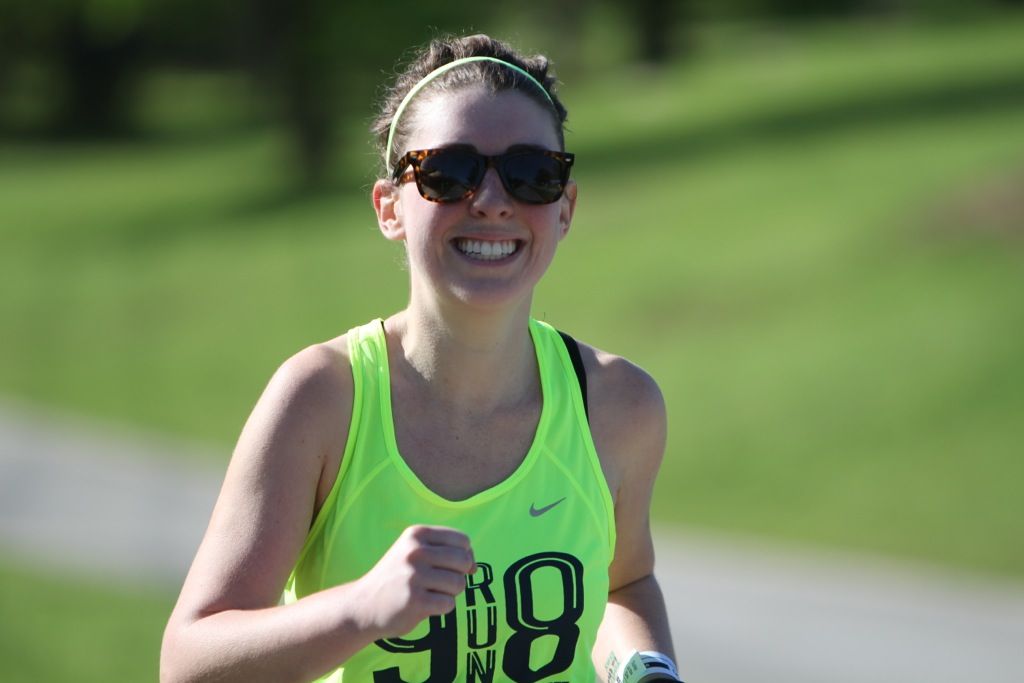 Congratulations are in order if you just strode with glory across a finish line. 
Bask in the glow of victory. Embrace that medal and remember all the sweat you spent to grasp that precious reward. Take a moment to applaud your hard work and diligence. 
Ok. Now what? 
Training for and running a big race, whether it's your first 5k or your fiftieth marathon, is like any other major life event. There can be so much sweet anticipation and build up and thought and planning that when the confetti is swept away, we can be left with a case of post-race doldrums. This is that uncomfortable place, a sort of nowhere land between the finish line and whatever you might want to do next. 
Each of us will react to this space differently. We might get restless and unable to avoid the temptation to overdo it. We might get angtsy and impatient with our loved ones (or so I hear). Some of us might find that comfy spot on the sofa that is shaped just for us and binge watch episodes of now-defunct British TV series from the 80s (again, so I've been told). Fortunately, regardless of what kind of post-race feeling you have, your Fleet Feet family won't let you wander the vast unknown alone. 
It's important that you recognize the bigness of what you've done. Be proud. Just as importantly, recognize that you might feel out of sorts. Take the long view and remember while looking forward. If you don't feel like busting out ten miles, then don't. If you want to test the legs, then go ahead. There's a world of difference between running and training. Use this time to rekindle that old flame. Find what sparked you to start your walking or running journey in the first place. Take different routes. Try shorter distances. You might even consider, and this is not apostasy, running without any kind of GPS mechanism. Set a new training playlist. Recruit friends to go with you. Play around with different cross training. 
Use this time to your training advantage, which comes in two parts. First, your body needs rest. Really and truly. We know you worry. We know you don't want to rest. We know rest is boring. But you need it. So have some. Secondly, it helps reset your mind for when the next training session rolls around. Taking this time can help you avoid burnout altogether. 
This is also a great time to take advantage of other training programs at Fleet Feet Tulsa. If you've trained for a half or full marathon, you're the ideal candidate for some of our shorter distance programs. No Boundaries and Pathways aim for 5k and 10ks respectively. In these programs, the load for distance runners is lighter and more time-friendly, but will keep base miles in a manageable range. 
We are offering a new program this summer called F5 for anyone who wants to improve a 5k time. Meeting twice a week, these track and tempo sessions will be familiar to our distance runners and walkers. We can sometimes downplay the importance of these types of workouts, though they add so much to our performance. Along with these programs, we host plenty of summer races, and if you don't feel like lacing up the sneakers, then consider volunteering. All you marthoners know the value of a well-stocked and friendly water table.