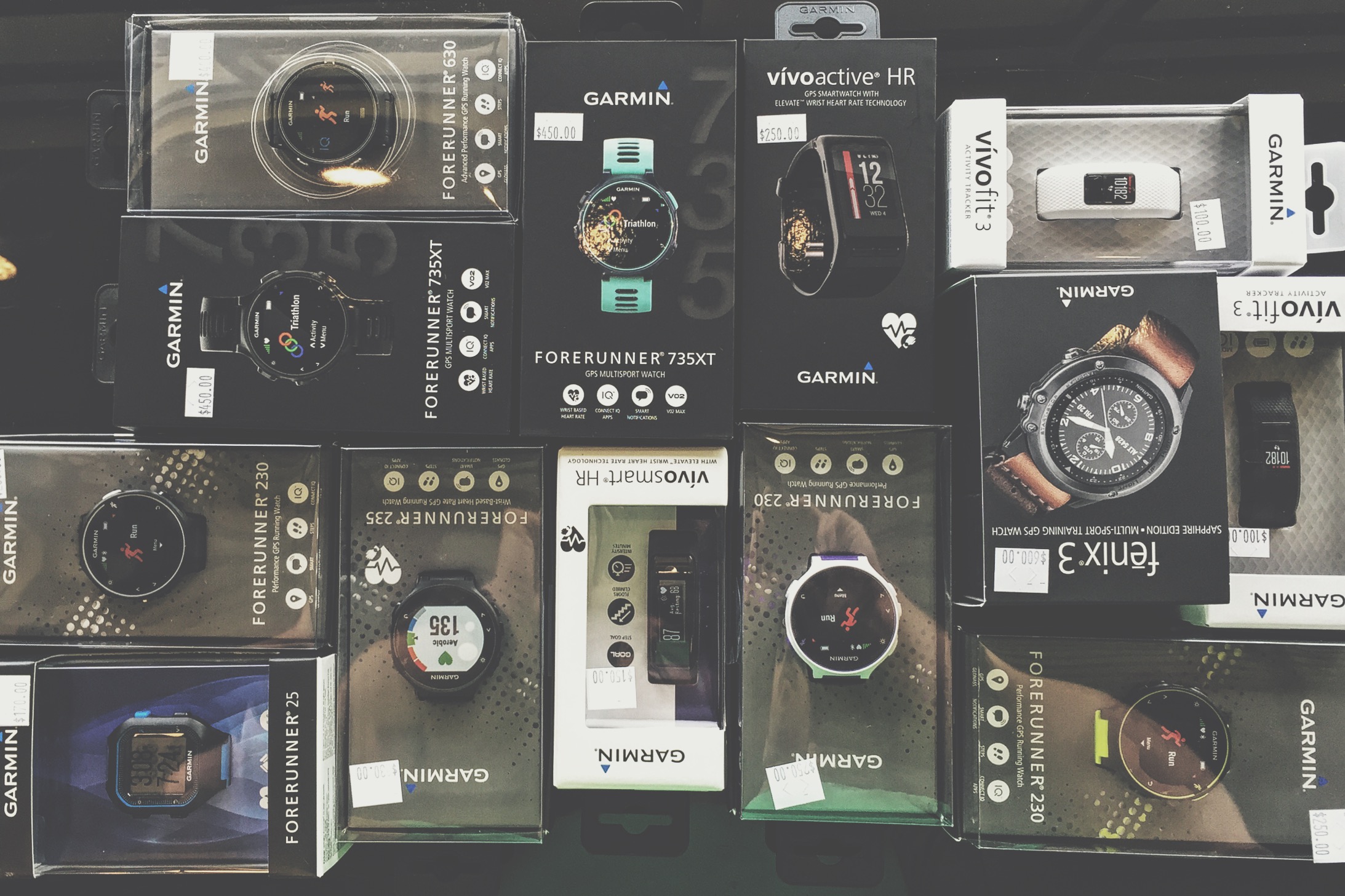 1. Garmin 735XT: Our newest addition this multisport-focused watch tracks all the metrics you could want for running, cycling, swimming as well as multisport events (duathlon, triathlon) and brick workouts all with the added benefit and convenience of wrist-based heart rate (note that swimming heart rate requires the HRM Swim heart rate monitor).
2. Garmin VivoActive HR: Run, bike, swim, inline skate, golf. Track it all with the slim VivoActive HR. It does it all and does it all pretty darn well all with integrated wrist-based heart rate.
3. Garmin VivoFit 3: Need a simple to use and elegantly designed activity tracker? The Vivofit 3 fits the bill with 24/7 activity and sleep tracking, 1 year battery life and audible "Move" alert keeps you going.
4. Garmin 235: Most runners and walkers need look no further than the 235 for their perfect watch. Large, easy to read display. Integrated wrist-based heart rate. Bluetooth notifications, music control and alerts that can be played through headphones (when connected to a smartphone) are all based on direct asks by runners. 
5. Garmin Fenix 3: Do-it-all GPS smartwatch and statement piece. The Fenix is big, bold, rugged and versatile with standard and wrist-based heart rate options available and programs for every activity imaginable, indoors and out.
Coming Summer 2016 to Fleet Feet Sports Tulsa | Broken Arrow: Garmin VivoMove, Garmin VivoSmart HR+.