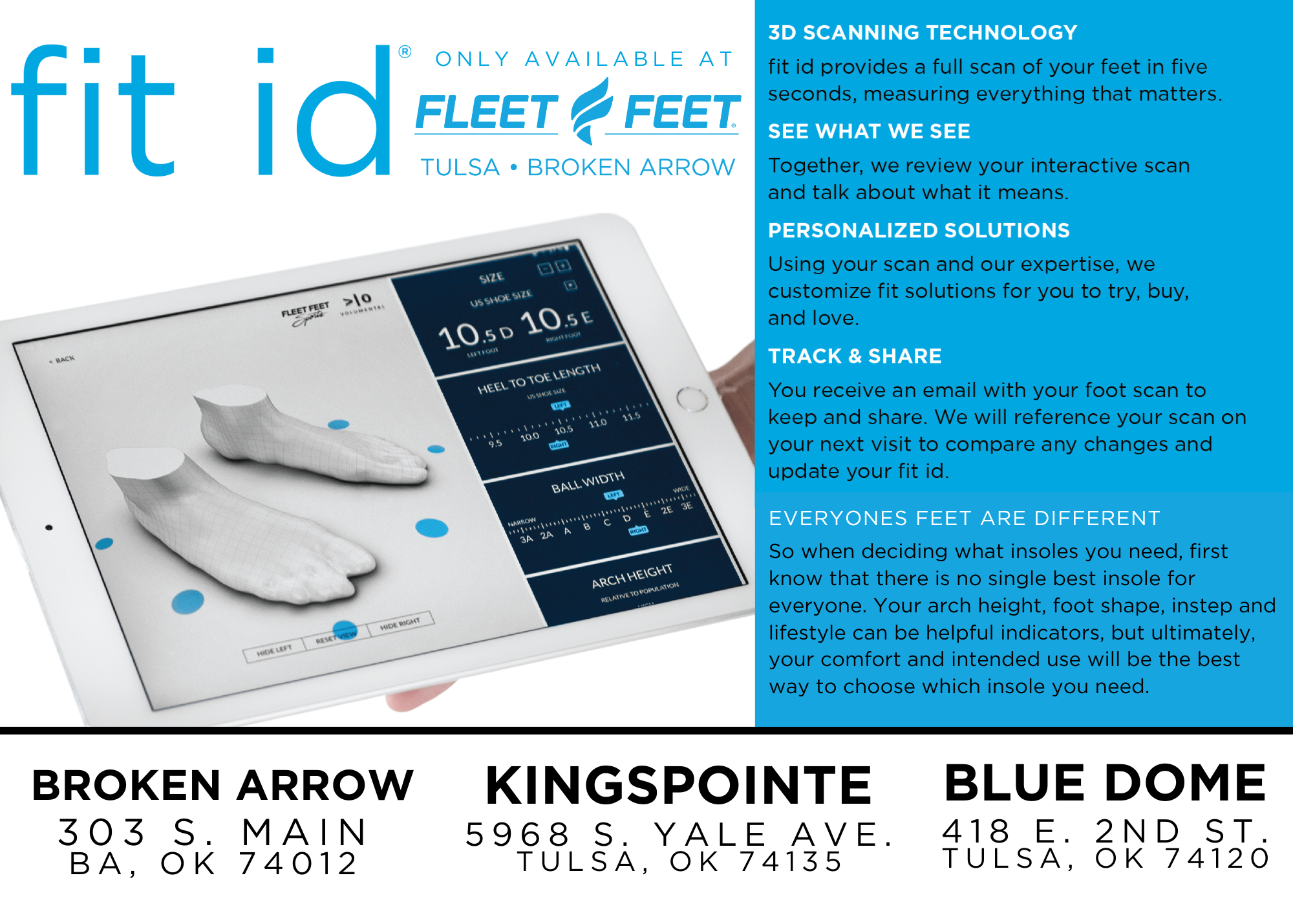 For 18 years, Fleet Feet Tulsa · Broken Arrow has provided our customers with inspiration, information, and know-how when it comes to running and fitness.
We have supported our community for years and we are always looking for innovative ways to enhance and support your fitness efforts.
Introducing fit id™ - a 3D scanning experience that only happens at Fleet Feet.
3D SCANNING TECHNOLOGY
fit id™ provides a full scan of your feet in five seconds, measuring everything that matters.
SEE WHAT WE SEE
Together, we review your interactive scan and talk about what it means.
PERSONALIZED SOLUTIONS
Using your scan and our expertise, we customize fit solutions for you to try, buy, and love.
TRACK & SHARE
You'll receive an email with your foot scan to keep and share. We will reference your scan on your next visit to compare any changes and update your fit id™ profile.
---
Visit us in-store at ALL THREE of our locally-owned and operated locations to experience fit id™ for yourself!