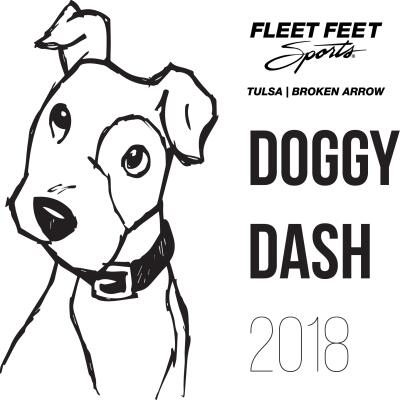 Sunday, April 22, 2018
2pm - 4pm
Fleet Feet KingsPointe (61st and Yale)
Fun run and walk starts at 2pm
Join us for our annual Fun Run and Walk with our furry friends!
Water stops & post run treats for two legged and four legged attendees.
Please bring treats, food, and toys for a dog food drive for Animal Rescue Foundation of Tulsa.
*All Dogs Must Be Kept On A Leash. BYOPB - Bring Your Own Poop Bags!

The course will be easy and flexible enough for all dogs to enjoy! Click HERE to view the Course Map!
NOTE: this is a FREE, non-competitive event - and roads will not be closed to traffic!
Please RSVP on our website and sign our waiver below!