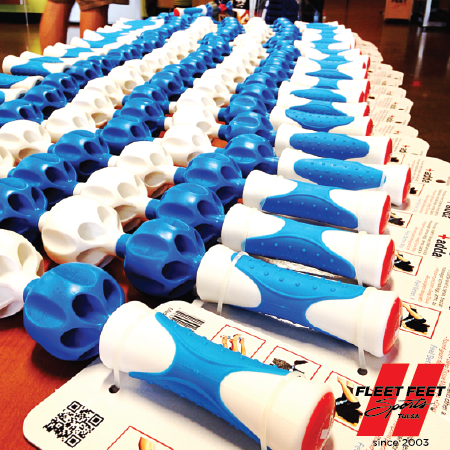 Our Active Recovery Class is designed to give you tools to recover properly from putting your body through both the training and racing of a half or full. But the class isn't just for long distance runners. Any athlete can learn more about how to use injury prevention and recovery tools. At Fleet Feet Sports Tulsa, we are all about educating you on how to enhance your running and walking experience!
Learn rolling, strengthening and stretching techniques from a licensed medical professional using tools available at Fleet Feet Sports Tulsa. Join us for this hands-on and interactive clinic and learn to recover properly to keep you performing at your best. Techniques covered are perfect for those training in running, walking, cycling, and more.
Cost is $10.  Participants will receive a $5 coupon upon completion of the class to be used within one week of the class.  Must attend the class to receive the $5 coupon. 
If this class does not meet a minimum of 5 participants it will be cancelled and your registration fee will be refunded. Bring friends!
Next class is Sunday, October 22, 2017, from 2pm - 3:15pm at our Broken Arrow location (303 S Main).  To register, click HERE.