You're Invited!
Please RSVP by filling out the below information. You must RSVP to attend the Physical Therapy Night. Private Invitation Only.
Join us on Thursday, October 5 from 4pm - 8pm for a Tailgate Party-themed evening of drinks, snacks, and gifts at Fleet Feet KingsPointe (61st and Yale)!
We've worked with our vendors to bring you some great deals:
- FREE Superfeet over-the-counter orthotics
- FREE technical fabric socks
- FREE Spenco sandals
- 50% off a pair of great shoes
We hope you'll join us and let our trained FIT Professionals take you through the FIT Process that we use to provide exceptional customer service to any patients that you refer to us.
We'll have our brand new fit id 3D foot scanner on-site at this event and everyone in attendance will have the opportunity to try it out for themselves. This is cutting-edge technology that will allow us to get a more clear picture of our customer's feet and footwear needs. Read more about fit id HERE.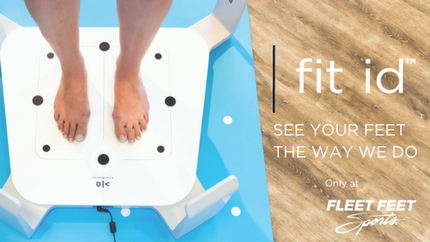 Questions? Send an email to Ethan (to officially RSVP, you must submit the information through this form, not via email).