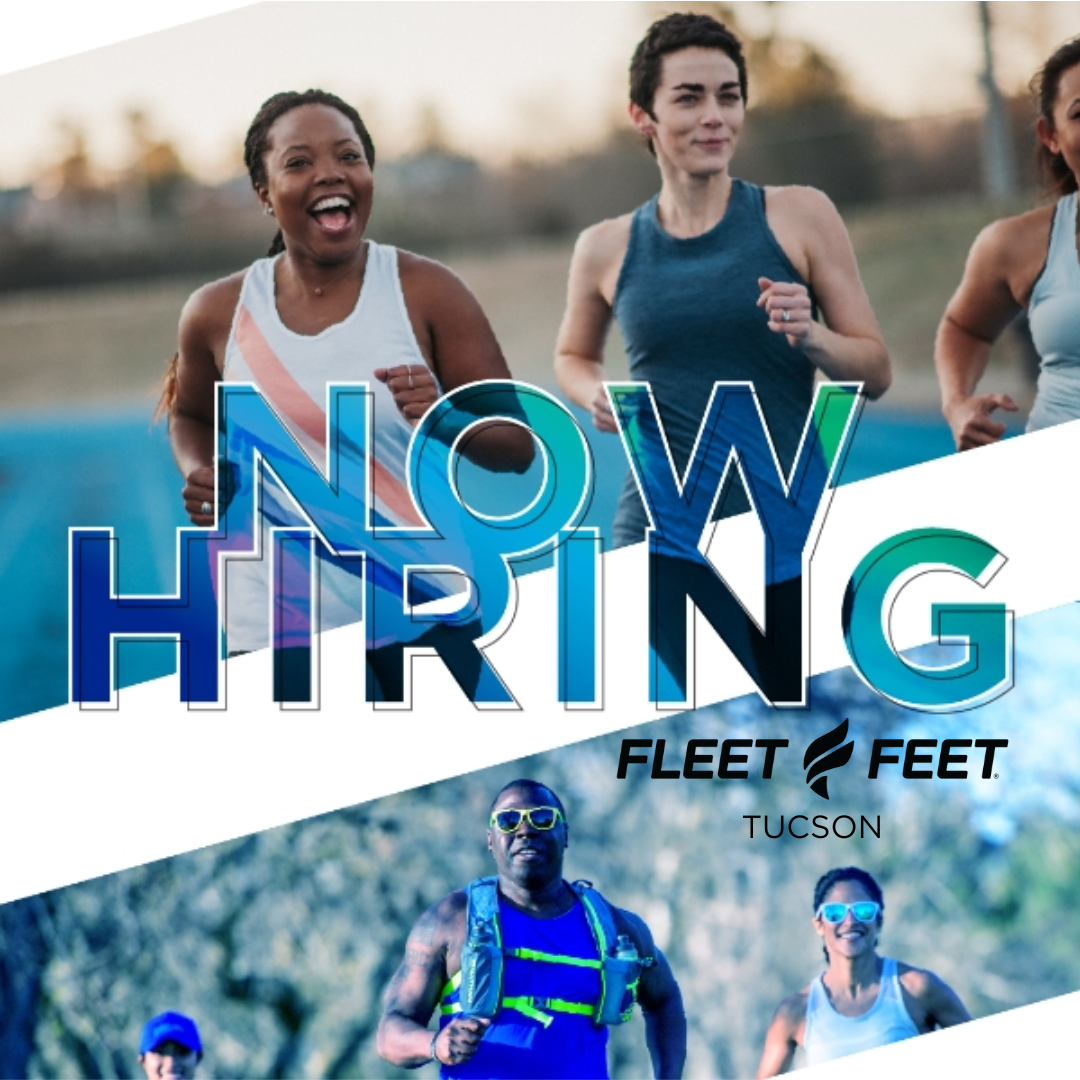 We're building thriving running communities, and we're looking for people to join. Fleet Feet is a group of knowledgeable and hardworking individuals who work, sweat, and live passionately.
Fleet Feet Tucson is definitely a rewarding place to work for people who are excited about running/walking, serving people, and making their day better while providing superior products and customer care. A position with Fleet Feet Tucson can be a career and provide an excellent quality of life with a competitive salary, fun atmosphere, and room for growth.
There are demands that go along with a position here. So, we tend to be selective. After all, we want good people to join us, stay with us, and grow with us.
Are you ready to work with one of the friendliest and most dedicated teams in retail history?
To find out more information and to apply, send us an email by clicking here. Please include your contact information and a brief description of why you picked Fleet Feet, specifically. If you have a resume, it's fine to send that, too.