Are you ready to challenge yourself this fall? Cross an item off your bucket list? Improve a previous race performance? Join Fleet Feet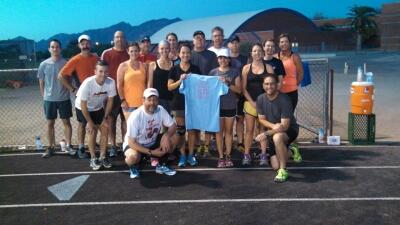 Sports and Southwest Endurance Training for our fall Marathon Training Group, which kicks off on Saturday, September 24. Our group is right for you if you:
Are running or run/walking at least three times a week with a long run of at least 8 miles
Have been pain-free of any injury for four to six months.
Enjoy meeting new people and learning new ways to get the most out of your running experience.
Have never run a marathon before and would like some guidance on how to do it.
Have run a half marathon before and would like to get faster.
Need a goal and/or group of people to count on to get/keep you motivated.
Have questions? Email jeanne@swendurancetraining.com.