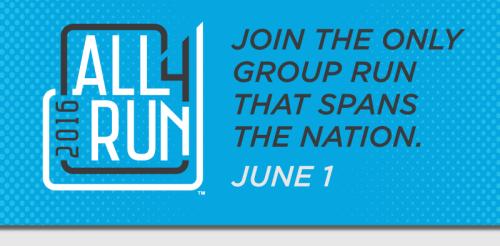 We'd would like to cordially invite you to join us on Wednesday, June 1, 2016 as we gather as a community and declare "All4Run" and participate in a massive, coordinated group run with all 162 Fleet Feet Sports stores across 38 states and the District of Columbia.

We'll meet at Brandi Fenton Park at 6:00pm for a 3 mile run/walk. It doesn't matter how fast you go, or even if you go 3 miles, just that you participate! 

We'll have water, sports drink, and post-run snacks. You can purchase exclusive Fleet Feet All4Run Tucson t-shirts for only $15! 

Check out our event page on Facebook. Share with your friends and help us decare that the Tucson community is All4Run!