How running changed my life
by Autumn Ball
I came across upon an article in 2009 in Women's Health Magazine about learning how to run for complete non-runner.  It was a walk/run program that stressed running as slowly as needed to get through the amount of time listed in the plan.  It really resonated with me because in all the other things I had read or other runners I had talked to, no one ever mentioned running slow.  I had recently lost 50 pounds and I was ready to step up my fitness goals.  I had always wanted to run but truth be told, it hurt.    
I followed the program from October 2009 through January of 2010 and managed to lose another 50 pounds, when I found out I was pregnant.  My doctor advised against running and switched me over to a speed walking plan.  Ten weeks after my son was born, I ran my first race of seven miles.  It took me two hours to complete but I finished!  In 2011 and 2012, I ran five 5k's and five 10k's.  In September, as I was in the middle of training for my first ½ marathon, I found out I was pregnant with my second child.  I dropped back my mileage but maintained running through my second trimester.  After the birth of my second son, I struggled to get back to running and finding a balance with two children. 
Luckily, in August of 2013, I was refitted for running shoes at Fleet Feet and while there, learned about No Boundaries.  I knew it was exactly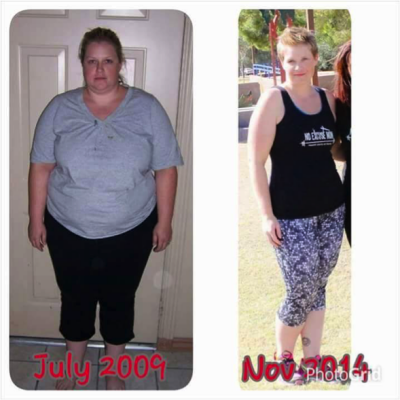 what I needed to get back into the swing of things.  I fell in love with the walk/run program and the camaraderie of the runners.  I decided to do another No Boundaries to continue to improve my 5k time and my running form.  In the middle of that second No Boundaries, my fire for my health and fitness was taken to the next level when I decided to join No Excuse Moms and helped set-up and co-lead the Tucson chapter.  No Excuse Moms is a free workout and support system for moms and women that promotes making health a priority in order to be a better mom, wife, friend, etc.  After finishing two No Boundaries sessions back to back, I started the Summer Sweathogs program.
Shortly after starting, I suffered a back injury, two bulging disks in my lower back, which landed me in the hospital for four days.  After eight weeks of physical therapy, I restarted No Boundaries in August of 2014.  In September, I added in track workouts to focus on my speed.  During that fall session of No Boundaries, Jeanne asked if I had any interest in becoming a coach for the next round of No Boundaries.  I took the entire season to think about it but I knew in my heart, I absolutely wanted to be a bigger part of this amazing program.  I am currently coaching my second round and I love every minute!  No Boundaries helped me get back on my feet just when I was about to give up running.  No Boundaries helped me make my reasons bigger than my excuses and this program has made me a better No Excuse Mom.